Lately it seems like everyone wants to help us get away from our gaming boxes. Sony lets you run PlayStation 4 games through a PlayStation Vita over Wi-Fi, and you can play certain Nintendo's Wii U games through its GamePad controller. Valve is also testing "in-home streaming" for its Steam service, allowing one PC to beam games to another on the same network.
And then there's Nvidia, which has been steadily finessing the concept over the last six months. When the company launched its Nvidia Shield handheld last July, it included a "beta" PC streaming feature, which let you play high-end games through a networked desktop PC from anywhere in the house. Since then, Nvidia has improved the technology and given it a proper name, GameStream, and it has blossomed into a killer feature for Shield.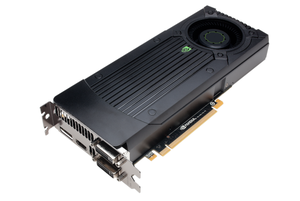 As Nvidia rolls out its GeForce GTX 750 and 750 Ti graphics cards this week—the first based on the company's new, supremely energy-efficient Maxwell GPU architecture—it's time to revisit Shield and GameStream. I've been testing an Nvidia Shield on loan from the company for the last few weeks. Nvidia also sent a GeForce GTX 760 graphics card for my desktop PC (GameStream requires a GeForce GTX 650 or higher) and a GameStream-ready Asus RT-N66U router, able to transfer 450 Mbps on either of its two frequency bands.
It's been a liberating experience. Years of Steam sales have left me with a massive backlog of PC games, and not being chained to my desk means it's a lot more convenient to play them.
Small stature, strong streaming
The beauty of the Shield is that it's compact and self-contained—a five-inch 720p display attached to a hefty game controller with the guts of a high-end tablet inside. Unlike, say, a gaming laptop, there are no additional controllers or mice to connect, and you can actually curl up with Shield on the couch or in bed. The only major downside to the hardware is that at 1.28 pounds, it can be tiresome to hold during long play sessions.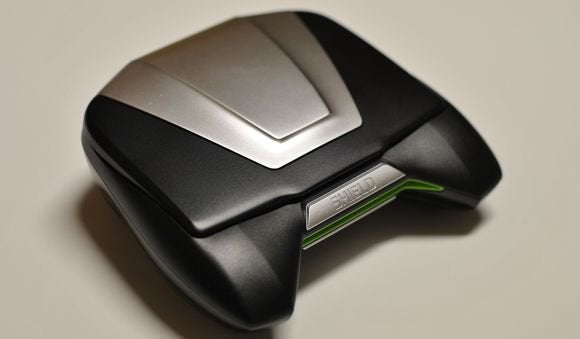 But the technology really works, with low enough latency to play with confidence. I popped headshots with ease in Borderlands 2 and pulled off some slick acrobatics in the notoriously difficult Super Meat Boy. During a tense battle with the Capra Demon in Dark Souls, the streaming setup didn't even cross my mind. Although Nvidia recommends connecting your desktop PC to the router with an Ethernet cable, I had good results over Wi-Fi as well.
Performance wasn't quite as smooth with my existing router, a Netgear WNDR4300, but it was still respectable. At worst, the stream would stutter or become choppy on occasion, and would then go back to being smooth and lag-free. There's nothing extra-special about a GameStream-ready router, except that they've been tested by Nvidia, so as long as you have a dual-band router with at least 450 Mbps speeds on one of the bands, it's probably not worth replacing.
GameStream isn't even much of a power draw on the Shield's battery, because it's essentially just a streaming video signal. Nvidia estimates that you can play PC games for 10 to 12 hours on a charge, which seems accurate. By comparison, playing a high-end Android game on Shield will run the battery dry in four to five hours.
Nitpicking Nvidia
The one area where GameStream's performance truly falters is in "Console Mode," where you plug the handheld into a TV via HDMI and connect a Bluetooth game controller to play from your couch. It's a great idea in theory, but when you factor in the additional latency from the Bluetooth connection, the input delay becomes frustratingly noticeable. It doesn't help that Nyko's PlayPad Pro—the one controller Nvidia recommends—exhibits strange behavior with certain games. With Borderlands 2, for instance, moving with the right stick also causes the character to change weapons.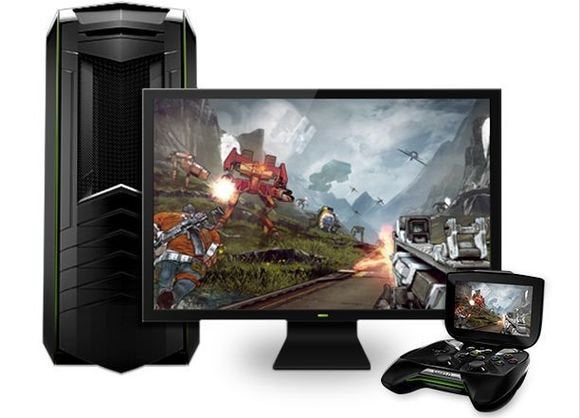 The process of launching your games could also use improvement. Officially, Nvidia only supports roughly 80 games, which you can quickly open through the Shield's TegraZone app. For anything else—provided it's in your Steam library—you must launch Steam Big Picture mode, adding some extra steps to the process. It'd be better if Shield's software could provide launch shortcuts for more games, even if they're not fully supported by Nvidia's GeForce Experience desktop software.
While my time with Shield and GameStream has been positive overall, there are some inherent drawbacks to the setup. Your PC needs to be on at all times, and no one else can use it while you're playing. (You can actually see the game running on your PC the whole time, with local volume muted.) Glitches on the PC side can also require a trip to your desktop to resolve, as with the time I had to dismiss a pop-up error message before relaunching a game that had crashed.
Using a controller to play PC games has its limits as well. Obviously you can't play games that require a mouse and keyboard, but the controller also puts you at a disadvantage in competitive multiplayer games, and even some cooperative ones. (I had a really hard time playing Payday 2 at a high level, because it was just too difficult to target faraway, fast-moving enemies.)
So am I sold on the Shield?
Shield doesn't just offer PC streaming. It also runs stock Android and lets you play games from Google Play, with Nvidia's TegraZone software emphasizing the games with controller support. But with so many other options for controller-based Android gaming available, GameStream is really the main reason to consider buying a Shield.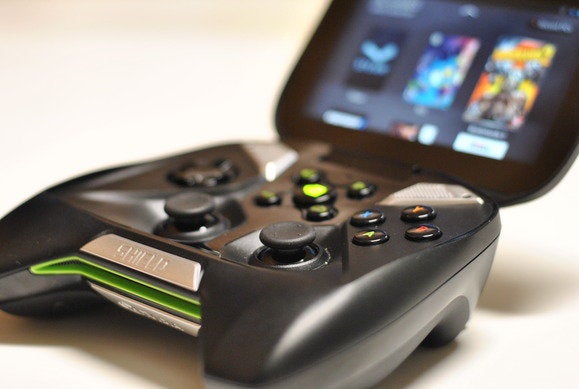 Is it worth the $250 asking price? Compared to Sony's PS4/Vita setup, Shield has a sharper screen and a better controller, and if you're already a PC gamer, you've likely got a much bigger library of games to choose from. On the other hand, the Vita's own catalog of games trumps Shield's selection of Android diversions, so it's a better fit for travel.
While Valve's in-home streaming is graphics card-agnostic and similar to GameStream in theory, it's unclear whether handheld devices will be part of the picture. If you already own a relatively recent GeForce-based PC, or if you're about to buy a new graphics card or build a new gaming rig, Shield is a worthy gaming add-on. The availability of $200 discount Shield bundles may help sweeten the deal.
Now read: Hands-on: Steam's in-home PC game streaming beta already feels like magic
The only reason to hesitate is what may lie ahead. It's unclear whether Nvidia has a successor to Shield in the pipeline, but the company has said that it will bring GameStream to Tegra-powered tablets this year. Although Shield's hardware is solid, something like the Wikipad—with a larger screen and attachable game controls—would be even better.
Either way, the ability to stream your games to networked consoles, tablets and handheld gaming devices is only going to get bigger and better from here. With Shield, Nvidia is offering a seat on the ground floor.