There's a major change coming to the Unity interface this April when Canonical releases Ubuntu 14.04, Trusty Tahr: Application menus are going back into their separate windows instead of existing in a global menu at the top the screen, as shown above.
The move is a return of sorts to Ubuntu's pre-Unity existence, when the Gnome desktop was Ubuntu's primary interface. This will be the first time, however, that application menus inside the window are officially a part of Unity.
Some applications, such as Libre Office, did ship several versions with their menus sitting inside their respective windows. But the standard since Unity's inception has been the global menus sitting at the top of screen, similar to Apple's Mac OS X.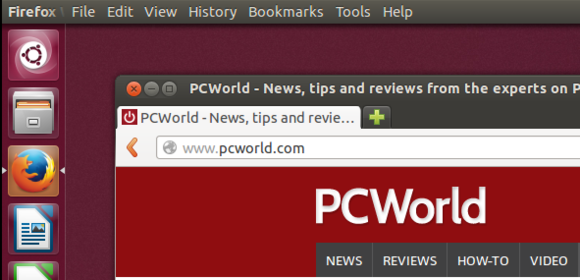 Originally, Canonical decided to put all application menus in a single location to give apps as much window space as possible. But as monitors with high pixel densities became more popular, an unintended consequence was that global menus were getting farther and farther from their application windows.
So to solve the problem, Ubuntu will return to locally integrated menus (LIM), Canonical software engineer Marco Trevisan explained in a post on his personal blog.
But the return of menus to the application windows will still have a touch of Unity in them. Similar to how the menus work now in Unity, they will only appear when needed—in this case, that means when you hover over the top of the window with your mouse.
In the lead up to the 14.04 release, Canonical is inviting community feedback about the new feature before setting it as the default. Ubuntu 14.04 is Canonical's next long terms support (LTS) release that is supposed to be more stable than non-LTS releases. So the company doesn't want to make LIM the default until the new feature works as expected.
Anyone who's trying out a pre-release version of 14.04 and wants to see LIM in action can activate the feature from the Appearance panel.