Welcome to Missing Pieces, our weekly games wrap-up. Each week we round up the stories that we found interesting, but didn't quite make it through the dastardly news gauntlet on our site.
This week we've got the best Humble Bundle in ages, video game stamps (like, for mail), and the most dysfunctional Pokemon game on earth. Also, that lovable bird on a skateboard makes his triumphant (maybe) return.
Bundles of joy
Guacamelee. Dust: An Elysian Tail. Giana Sisters: Twisted Dreams. The Swapper. This majestic bounty can be yours for a mere anything you want, thanks to Humble Bundle 11.
Pay above the average (which currently stands at $4.53) and you'll also receive copies of Monaco and Antichamber.
I dare say this is the best Humble Bundle in a long while. The Swapper, Guacamelee, Monaco, and Antichamber are four incredibly strong game releases from just last year. Impressive. And this is just the first week—next week, expect additional games to be added to the "Beat the Average" tier.
Who still mails things?
Finally, the recognition of our art form we've all been waiting for: The US Postal Service is considering a line of stamps featuring video game artwork, according to a list dug up by The Washington Post. The stamps would go on sale at an unspecified date, if approved, and be amongst such lofty company as Jimi Hendrix and Harvey Milk.
Also, I learned from this article that there are rules surrounding stamps—apparently only Americans can be featured. Who knew?
Twitch's long national nightmare
If you haven't already heard, 70,000+ people are currently playing through Pokemon Red/Blue together courtesy of Twitch Plays Pokemon.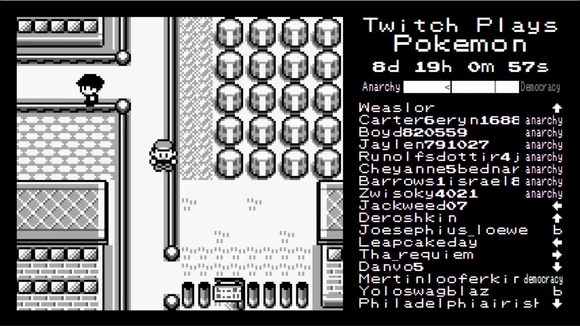 The game is controlled by users typing button commands into the chat box, and the person running the stream built a program to enter those commands into the game proper. You haven't lived until you've watched a video game character walk in a circle for six hours.
Did you really want BioShock Vita?
Is a man not entitled to that BioShock game for the PlayStation Vita that Ken Levine talked up way back in 2011?
"No [update]" says the public relations person at 2K.
New Tony Hawk! New Tony Hawk!
Tony Hawk recently spilled the news of an in-development Tony Hawk game on his radio show, reports IGN. No details yet, but I expect it will have skateboards. And a soundtrack.
The real question is whether it will play like incredible Tony Hawk games of yore (the original through T.H.U.G.), the bland tedium of the last decade or so of games, or completely revamp the series and take a more serious approach (a la Skate).
I think we all know in our hearts what we're hoping for.
Making The Last of Us
A documentary chronicling Naughty Dog's development of The Last of Us is now available for free digitally on Amazon.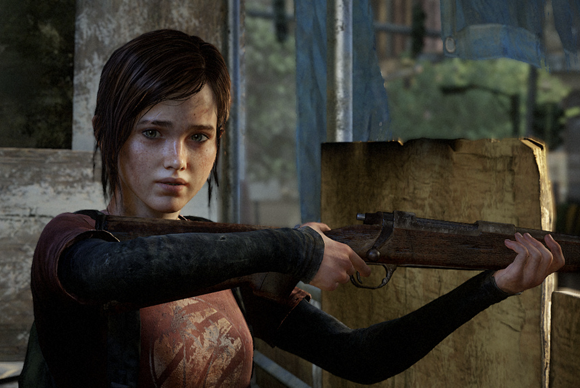 Spoilers abound, so keep that in mind before you click if you're yet to finish the game.
PS4 launches in Japan
If you live in Japan, congratulations! You can now buy the PlayStation 4!
Now the question is: Will you?
More reading
Okay, what did we already cover in-depth this week? Oh yeah, Harmonix is making a musical shooter. You can read my incredibly detailed interview transcript with even more information here.
Also, BioShock developer Irrational Games abruptly shut down, Gabe Newell doesn't want to know what kind of porn you watch, Doom beta access is included in Wolfenstein pre-orders, the Xbox One is getting a media remote and beta system updates, and [pauses to catch breath] you can play Call of Duty: Ghosts multiplayer for free this weekend.
See you next week!
Primary image adapted from an image on redbuttecanyon.net.