Trading on major Bitcoin exchange Mt. Gox came to a halt on Tuesday and its website was only loading a blank page.
There had been no trading activity on the embattled Japanese exchange for four hours as of 3 p.m. local time, according to Bitcoincharts.com, which tracks prices of bitcoin on various exchanges.
The website www.mtgox.com stopped displaying any content on Tuesday. It's unclear if user funds on the exchange are secure.
The developments follow a weeks-long suspension of bitcoin withdrawals at Mt. Gox to outside addresses, pushing down bitcoin prices on the exchange, and a small street protest in Tokyo outside the offices of its owner, Tibanne.
Mt. Gox and Tibanne did not respond to requests for information.
Meanwhile, a joint statement issued by Bitcoin industry players lambasted Mt. Gox for its "failings" and lamented a "tragic violation of the trust of users of Mt.Gox."
"As with any new industry, there are certain bad actors that need to be weeded out, and that is what we are seeing today," said the statement, signed by the leaders of Coinbase, Kraken, Bitstamp, BTC China, Blockchain and Circle.
"We are confident, however, that strong Bitcoin companies, led by highly competent teams and backed by credible investors, will continue to thrive, and to fulfill the promise that bitcoin offers as the future of payment in the Internet age."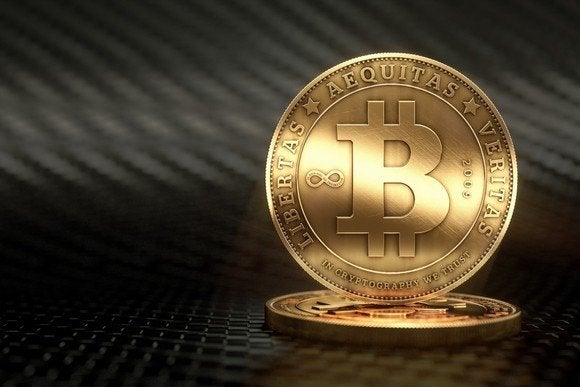 The players also attempted to calm worries about the security of funds. Coinbase, Kraken, BitStamp, Circle and BTC China will work together to assure the Bitcoin community and the public that funds are secure, they said.
A document posted on Scribd.com, purporting to be an internal "crisis strategy draft" from Mt. Gox, said that 744,408 bitcoins are missing due to "malleability-related theft which went unnoticed for several years."
It was impossible to verify whether the document is genuine or a hoax.
Mt. Gox had previously said it had suspended bitcoin withdrawals to outside addresses due to a technical issue known as "transaction malleability," which could allow for fraudulent exploitation of transaction records.
A spokesman for Japan's Financial Services Agency, which oversees banking, securities and exchange and insurance, said the agency does not have jurisdiction over bitcoin exchanges.
Investors in bitcoin were seeing the latest developments as a signal that Mt. Gox is finished.
"Today could be the last day of the Mt. Gox saga," the Mt. Gox protesters wrote on their online site, which has been the focus of their activity since Tokyo police stopped the street protest in the Shibuya district on Friday.
Commentators on Bitcointalk.org, an online forum, were quick to criticize Mt. Gox.
"The fact that Mt. Gox could drag this out so long is despicable," one commentator wrote. "They should have immediately halted trading from the moment they disabled withdrawals. The fact that they didn't only indicates that they were buying up coins on the cheap."
The moves follow the resignation of Mt. Gox CEO Mark Karpeles from the board of the Bitcoin Foundation, a trading organization.
"The future of the foundation is strong and we enjoy passionate industry participation," foundation Executive Director Jon Matonis said in an email. "Overall, new director elections will lead us to a more diverse, fully elected board."
Mt. Gox and CEO Mark Karpeles made the decision to leave the board on their own, Matonis added.
Bitcoin slipped to $418 from a high on Tuesday of $545 on CoinDesk.