Another day, another revelation about intelligence agencies' ability to peer into your private life: The Guardian reported that GCHQ, Britain's surveillance agency, captured stills from Yahoo webcam chats between 2008 and 2010.
The program, codenamed Optic Nerve, mined the chats of more than 1.8 million Yahoo users around the world, regardless of whether they were suspected of terrorist activity—and that was just during one 6-month period. The Guardian learned of the program from documents provided by National Security Agency whistleblower Edward Snowden.
GCHQ believed some targets were using Yahoo webcam chats to communicate, so they pulled in stills—one shot taken every five minutes—from users whose Yahoo usernames were similar to those used by terror suspects. The spy agency was reportedly collecting the webcam stills to test facial recognition automation and keep track of targets.
According to The Guardian, GCHQ doesn't have the ability to differentiate images collected from American and British users from others, so citizens of the US and UK weren't protected from the dragnet. Users living in New Zealand, Australia, and Canada were also included in the searches without legal protections.
GCHQ told The Guardian that all of its activities are legal.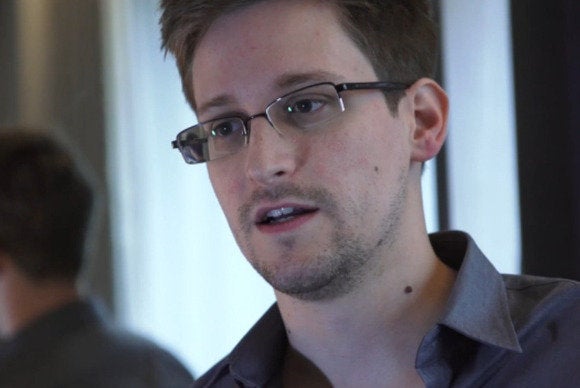 The porn problem
In documents obtained by The Guardian, it appeared that GCHQ struggled to separate useful content from the 3-11 percent of Yahoo webcam stills that contained nudity.
"It would appear that a surprising number of people use webcam conversations to show intimate parts of their body to the other person," one Optic Nerve document detailed. "Also, the fact that the Yahoo software allows for more than one person to view a webcam stream without necessarily sending a reciprocal stream means that it appears sometimes to be used for broadcasting pornography."
It's surprising that GCHQ was surprised that people use webcams for sexual purposes. Are British spies unfamiliar with the Internet?
GCHQ did little to filter out explicit images, which means analysts were actually viewing your nude chats, but later on tweaked the Optic Nerve software to exclude shots without faces in them.
Yahoo told The Guardian that it was unaware of the British program and does not condone the collection of its users' webcam chats.
"This report, if true, represents a whole new level of violation of our users' privacy that is completely unacceptable, and we strongly call on the world's governments to reform surveillance law consistent with the principles we outlined in December," the company said in a statement to the newspaper.
The Optic Nerve program was ongoing as of 2012. GCHQ was reportedly interested in video captured by the Xbox 360's Kinect camera and might be of use in future surveillance efforts.
The NSA denied using GCHQ to collect information it couldn't legally collect itself.