Microsoft is already rallying Windows for a price war with Google, and now it may be gearing up to call in some fresh troops to help combat the looming threat of Chromebooks and Android, and—perhaps more importantly—transition users of past versions of Windows over to the Live Tile-clad Windows 8.
Late last week, the ever-reliable Windows leaker Wzor released screenshots and a leaked build of a curious new specimen: Windows 8.1 with Bing. Beyond the name itself and the improvements already expected in Windows 8.1 update 1, the images showed pictures of Internet Explorer and Bing Maps. The questions began immediately. What was this?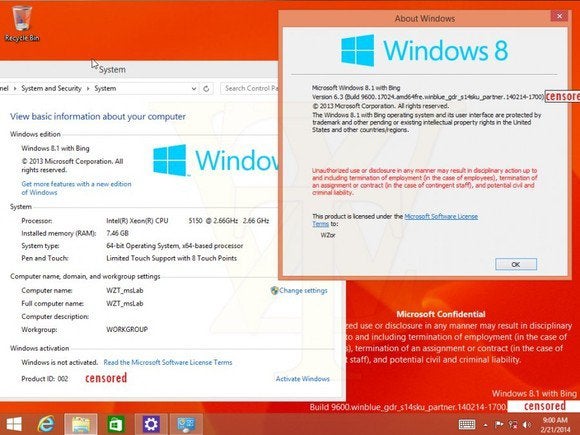 Reliable Microsoft reporters Tom Warren and Mary Jo Foley—the duo who first shed light on the original Windows 8.1 update—say they have answers, albeit somewhat nebulous ones.
Windows 8.1 with Bing is an experiment designed to test ways to provide a cheap or flat-out free Windows 8.1 upgrade for Windows 7 users, while simultaneously monetizing the various Microsoft services built into Windows 8, such as Bing, OneDrive, and Xbox Music and Video.
Microsoft's services are already baked into Windows 8 proper, however, and the leaked build doesn't reveal any overt changes from the standard Windows 8.1 update aside from the name change. Foley suggests Windows 8.1 with Bing may be a stockholder SKU for now, while also bringing up the ghost of Office 2010 Starter edition, the reduced-functionality version of Office that Microsoft sold to PC makers for just $2 if they agreed to also preload Microsoft's Bing Bar and Windows Live Essentials on their machines.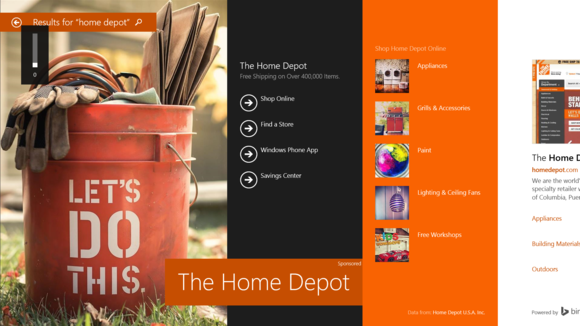 Microsoft's also been toying with its Bing Rewards program, having just offered 100GB of SkyDrive storage free for one year once you hit 100 Bing Rewards points—a fairly easy goal to hit, and once you've become used to all that cloud-stored space, it's difficult to give up the bountiful storage once that year is up. Can we expect to see more cross-service pollination like that baked into Windows 8.1 with Bing? A short trial subscription to Office 365 could theoretically deliver similar "The first one's free" benefits.
Warren says Microsoft is expected to delve into Windows 8.1 with Bing during April's Build conference, where further details about the Windows 8.1 update and the slow merging of Windows Phone and Windows RT are also expected.
No matter what the deal is with Windows 8.1 with Bing, one thing is certain: Steve Ballmer wasn't kidding when he reorganized Microsoft to focus on devices and services rather than the standalone software licenses of old, and a big part of that strategy revolves around the ascending star of Bing.