The swirling rumors of the weekend proved precognizant: Monday afternoon, Microsoft head Satya Nadella confirmed that Tony Bates, Microsoft's executive vice president of business strategy and evangelism (and one-time Skype CEO) is leaving the company, as is marketing EVP Tami Reller. Both were members of Microsoft's senior leadership team.
The shakeup is interesting for a few different reasons, as PCWorld already covered this morning. Beyond Bates' departure—which was somewhat expected given that he was a top contender for the CEO role assumed by Satya Nadella—the moves result in the ouster of the last of the big brain trust responsible for Windows 8.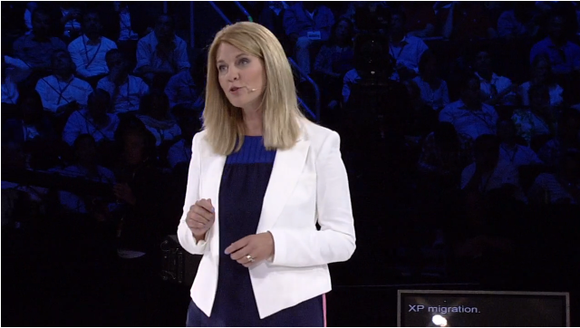 One-time Windows co-chief Reller joins Steven Sinofsky, Jon DeVaan, and Grant George as a high-profile exit following the release of Microsoft's dramatically reimagined vision for Windows—a reimagining that's now being dialed back. Julie Larson-Green, Reller's partner in Windows presidency post-Sinofsky, has since been reassigned to the newly created "chief experience officer" role in the Applications and Services division.
Reller also reportedly clashed with Scroogled mastermind Mark Penn, who held a role similar to hers.
As expected, advanced strategy EVP Eric Rudder is taking over Bates' responsibilities on an interim basis. Chris Capossela is replacing Reller as chief marketing officer, while Penn is assuming a new role as the chief strategy officer, apparently leaving his former advertising and marketing duties by the wayside. Does that mean Scroogled is dead? One can only hope.