OnLive, the cloud gaming pioneer that essentially vanished in 2012, is back—but with a new goal of enhancing online distribution services like Steam, versus competing with them.
Under its new business model, OnLive is asking gamers to pay $14.99 per month to play games they've purchased elsewhere, but using the cloud service that OnLive pioneered. OnLive will also continue the separate, $9.99/month PlayPack, a subscription to more than 250 last-generation and casual games.
The idea, executives said, is that gamers will be able to play games they've previously purchased, own a physical copy, and play them on any platform OnLive supports: phones, tablets, PCs, the OnLive console, and smart TVs that support the service. OnLive will no longer sell PlayPass games that are locked to its service, but users will be able to continue playing any games they previously purchased through OnLive; at least until their licenses expire—whenever that is.
As you might expect, there's a catch—and an unexpected bonus. Not all games purchased through Steam and other online services will be cloud-enabled. The cloud service, known as CloudLift, will initially be available only with a few top-tier games: Batman: Arkham Origins, Saints Row IV, The Lego Movie Videogame, and Type:Rider. Support for "dozens more" games is planned, according to the company.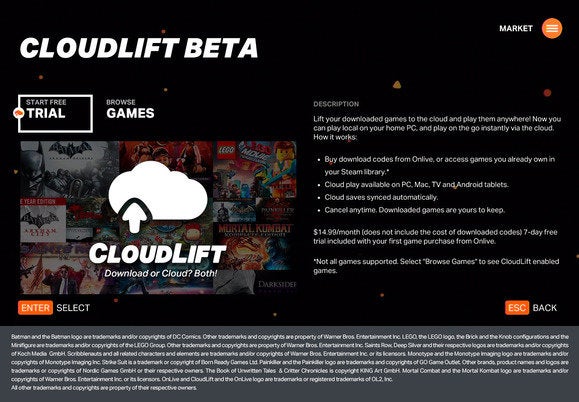 In addition to the various platforms OnLive supports, the service provides the peace of mind that comes with the ability to buy a supported game for an older PC, play it immediately, and then download it from Steam or a similar service when you buy a new PC. All that, however, costs $14.99 per month.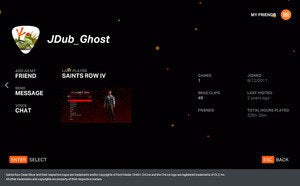 OnLive's gaming service works by abstracting the keyboard, mouse and display from the actual compute hardware. Imagine sitting hundreds of miles from your PC, mouse and keyboard in hand; that's the way OnLive works. As you move the mouse and tap the keyboard, those signals are passed through your broadband connection to the closest OnLive data center (these are in Virginia, the San Francisco Bay Area, Dallas, and Luxembourg, plus new facilities in Chicago and Seattle). OnLive executives tell us each data center has been upgraded with new CPUs and GPUs to provide the best experience possible.
OnLive's experience, therefore, will vary from user to user, which is why the company previously offered the ability to "try" each game it offered for an hour at no charge. That offer has been withdrawn, though, leaving fewer avenues for new customers to try the service. Games purchased through OnLive do come with a free CloudLift trial for 7 days.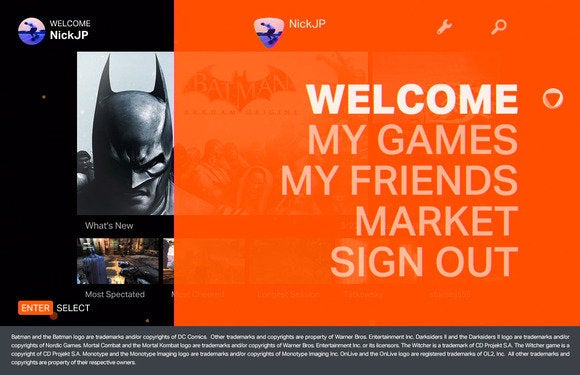 OnLive also previously developed complementary pieces of technology that aren't going away: OnLive Desktop's virtualized Windows desktop is being revamped, and its technology is being put to work to improve the visual quality of Second Life and Gaijin Entertainment's War Thunder. Over time, executives said, they hope to use OnLive technology to provide "instant access" to MMOs, downloading them locally in the background. (OnLive calls this OnLive Go.) But you'll pay big bucks for the Second Life viewer, SL Go, for Android tablets, smart TVs, and low-end laptops: a whopping $3 per hour.
New interface is slow and laggy—games are not
I tried out the service using both my somewhat laggy office network as well as my at my home—where I've used OnLive to play a game or two to completion (I have participated in other trials and tests of the OnLive system since its inception).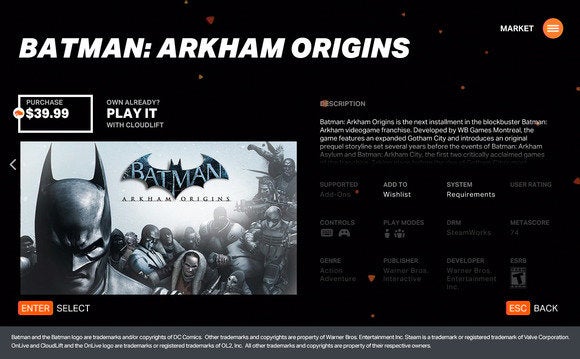 Game-spectating services like Twitch.tv have become immensely popular, but OnLive was first. So I was initially disappointed to see that the new service mostly downplays this experience, placing spectating options only within the game pages. The main screen shows you what's new, your last game played, with a few spectating options displayed at the bottom.
Navigating the user interface with a controller or with a mouse and keyboard felt sluggish. Fortunately, the games did not—but it took up to 45 seconds just to load one. Exiting a game, syncing a saved game with the Steam Cloud Sync service, and then going back to the UI is also a slow process.
Buying CloudLift rights to a game entails unlocking the game via both Steam and OnLive. If you buy a Steam game via OnLive, you'll need to buy it from OnLive, receive the code via email, redeem it in Steam (via the tiny "Add a game" option in the lower left-hand corner), and finally ensure that your OnLive account is linked to Steam by entering your Steam log-in information into OnLive. It's a confusing process that tripped me up initially.
But if you're an OnLive subscriber, you'll be happy to hear that the service continues to work as advertised—at least in my experience. I downloaded Batman: Arkham Origins to a Surface Pro 2 tablet connected to an HDMI display plus a mouse and keyboard, and the game ran just fine at resolution of 1024 by 768 pixels, with all graphics enhancement options turned off. And when I ran it on OnLive at 1600-by-1024 resolution, with 8x MSAA, and all other graphics options set to high or maximum, it ran smoothly there, too, both with mouse and keyboard attached to its docking station and with an Xbox controller.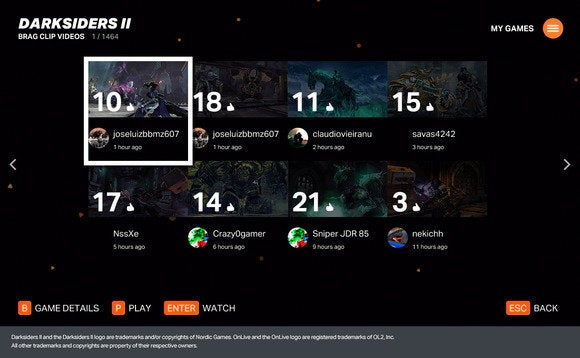 Switching back and forth between platforms also preserves saved games in the OnLive cloud, so you can pick up where you left off, no matter the platform.
OnLive representatives told me the Android tablet experience is still being fine-tuned, and that gamers should use a controller. I agree. The touch interface simply refuses to scroll through a list of games (including down to L.A. Noire, which has been remastered for a touch interface). Games are impossible to play without an existing wireless controller, anyway. Search also refused to work.
I'm not a fan of the new interface, and I can't see the $14.99 CloudLift monthly charge capturing too many new customers, unless OnLive tosses in a free PlayPack and drastically updates the CloudLift compatibility list. Multiplayer is also an issue; even the tiniest bit of lag in a fragfest can make the difference between a live contestant and a dead, unhappy one—especially one who blames OnLive for his lack of skill.
But for a player who enjoys graphically intensive, plot-driven games like the Saints Row and Batman: Arkham series, OnLive has a future. Gamers will just have to realize that they'll be paying $14.99 per month, over time, rather than paying hundreds of dollars at a time to upgrade their PCs. And, of course, ignoring their little brothers and sisters who simply bought the game for their Xbox in the next room.