"I am not Dorian Nakamoto." Those were the first public words in at least two years from an online account known to be associated with the mysterious Satoshi Nakamoto, the creator of Bitcoin.
Nakamoto's statement denied any link between him and a Japanese-American man named Dorian Satoshi Nakamoto (pictured above) who Newsweek recently outed as the creator of the popular crypto-currency Bitcoin—a man who himself denied the allegations.
The digital incarnation of Nakamoto made the brief comment Thursday on a post from 2009 on the P2P Foundation's Ning page. The Ning post is one of the earliest online mentions of Bitcoin.
Both the initial post and the comment came from the same Ning account, and TechCrunch confirmed with Ning that the comment came from the "real" Satoshi Nakamoto.
Whatever that means
Nakamoto's true identity has been shrouded in mystery right from the beginning of Bitcoin. For years people have wondered if Nakamoto was an alias for a secretive genius programmer or perhaps a group of hackers fearful of revealing their identity.
Newsweek said it had discovered Nakamoto's true identity, reporting on Thursday that Dorian Prentice Satoshi Nakamoto of Temple City, California was the same Nakamoto who created Bitcoin.
The most revealing part of the Newsweek story is a quote where Dorian Nakamoto implies he was once connected with Bitcoin. "I am no longer involved in that and I cannot discuss it," Newsweek quoted Dorian Nakamoto as saying. "It's been turned over to other people. They are in charge of it now. I no longer have any connection."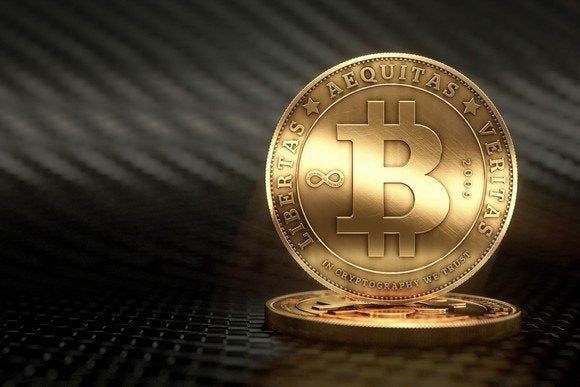 That's a pretty convincing quote—but one that Dorian Nakamoto denied on Thursday. Speaking with the Associated Press over a free sushi lunch, Nakamoto said the quote was a misunderstanding and not related to Bitcoin at all.
"I'm saying I'm no longer in engineering," Nakamoto told the AP. "And even if I was, [you have a] contract saying you will not reveal anything we divulge during and after employment. So that's what I implied."
Dorian Nakamoto spent a good deal of his computer engineering career working on military projects either directly or as part of another company. Dorian Nakamoto also told the AP that he did not have anything to do with Bitcoin and hadn't heard of the crypto-currency until three weeks ago, when Newsweek began contacting his relatives.
Newsweek reporter Leah McGrath Goodman told the AP she stands by her version of the quote and that there was never any confusion or misunderstanding.
Enigmas wrapped in riddles
The myth of Bitcoin's Satoshi Nakamoto says he is a secretive genius protective of his identity, so you'd expect that if Nakamoto turned out to be a single person like Dorian Nakamoto, he'd deny any involvement with Bitcoin.
The original satoshi surfacing to say he is not Dorian Nakamoto is actually suspicious. Where was he w/ this: https://t.co/tmX9IT3Oh1

— Adrian Chen (@AdrianChen) March 7, 2014
//
But once you accept that, you're ultimately stuck in a loop of confirmation bias where any denials from Dorian Nakamoto cannot be believed. Because, hey, he's the real Satoshi and of course he'd deny it, right?
Reuters journalist Felix Salmon summed up this conundrum—what he called the Satoshi paradox—best when he said there are three key questions we have to ask about the Nakamoto affair:
-Is Dorian Nakamoto the same person as Satoshi Nakamoto, the creator of Bitcoin?

-Is there enough evidence to say that Dorian Nakamoto is the inventor of Bitcoin?

-Is it reasonable to believe that Dorian Nakamoto is the inventor of Bitcoin?

Personally, my answers to those questions would be maybe, no, and yes.
Newsweek's Nakamoto report was the cover story for the news magazine's first print issue since 2012.