Windows XP's refugees have two choices on April 8, when Microsoft stops supporting the decade-old operating system (for consumers, anyway). This is assuming a new PC with a new operating system (even Windows 7) is, for whatever reason, out of the question. They could cling desperately to their old Windows XP system and face what could be a hacker feeding frenzy, something we don't recommend even if you take precautions. Or they could keep the old PC but install a new, free, and safe operating system—otherwise known as Linux.
Linux has a reputation for being designed for geeks only, but that's old history. Many modern Linux distributions exceed the user-friendliness of XP, and they're free to download. If you don't like the feel of one, you can easily switch to another. What's more, each Linux distribution comes loaded with useful software such as productivity suites, modern browsers like Chrome or Firefox, and photo and music management apps.
A note about installing Linux
The three Linux distributions we're recommending for displaced Windows XP users are all based on Ubuntu, which is widely considered to be the world's most popular version of Linux.
Ubuntu provides a solid, well-maintained software base that works well on older hardware, and its Live CD installer is a breeze to get up and running. Combine that with Ubuntu's stocked Software Center—which features one-click app installs—and it's an obvious, easy solution for migrating XP refugees.
Take heed: Although these Linux distributions are designed for aging PCs, they may still be too much for truly ancient PCs that have somehow survived intact until 2014.
Thankfully, each Linux distro below comes with an option to "try before you buy" by booting and running the OS directly from an installation CD or USB drive. When you've chosen one, you can fully install it to your hard drive—after backing up all your personal files, of course.
Ubuntu's website has a tutorial on how to burn your own Live CD using Windows XP. Note that running an OS off a Live CD tends to be much slower than running an installed OS. Pay less attention to responsiveness and more attention to how you like the software and interface of each distro.
Zorin OS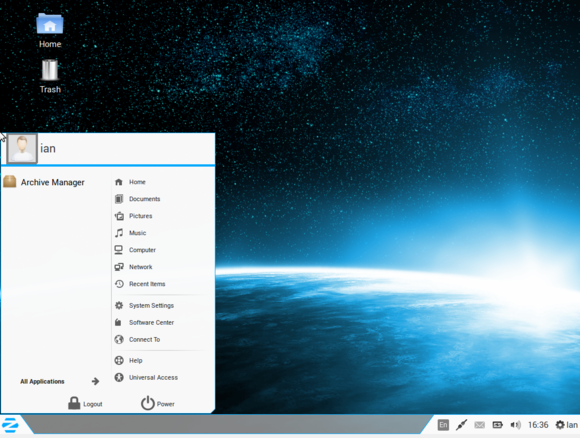 Official system requirements :
1GHz or faster processor
5GB of hard drive space
512MB of RAM
Graphics card capable of 640-by-480 resolution
Beyond its modest system requirements, Zorin is one of several Linux distributions that offers a "Windows XP" mode to ease your transition, approximating the general look and feel of Windows XP as best it can. To activate it, click on Start (Z) > System Tools > Zorin Look Changer.
In XP mode, The "Z" button in the lower-left corner mimics an XP-style Start menu, organized similarly to Microsoft's OS—including the all-important option to power down the PC. Zorin's Start-menu doppelganger also has an All Applications option, along with quick links to your Documents, Pictures, and Music.
Likewise, the panel at the bottom of the screen behaves like the Windows taskbar, complete with a notifications area that shows the time, battery power, current keyboard language, and other system functions. All of these interface clues should comfort XP refugees as they arrive in this foreign environment. Zorin uses Google Chrome as its default web browser.
But Zorin, like all other Linux distributions, is definitely not Windows XP. The file system is not organized in the same way. Traditional Windows software doesn't work on Linux (though our guides to popular Ubuntu software,Linux Office alternatives, and Linux gaming can help you find all the programs you need for work and play alike). Finally, though Ubuntu's user-friendly Software Center helps—it lets you install apps with just a few clicks—installing apps using the Linux-style package system is nothing like installing via a Windows EXE or MSI file.
Our Ubuntu guide for displaced Windows users can help you get over the learning curve if you wind up needing help with any of these Ubuntu-derived operating systems.
LXLE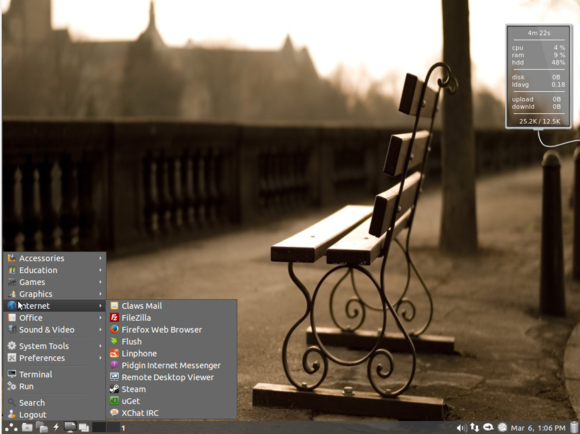 Official system requirements :
Pentium 3 processor or better
512MB RAM
LXLE's claim to fame is that it's capable of reviving an old PC by minimizing the demands it puts on system resources, and it has even more accommodating hardware requirements than the already-lightweight Zorn. LXE is based on Lubuntu, which is the official "light" variant of Ubuntu.
Just like Zorin, LXLE offers a Windows XP mode that you can choose right from the login screen, though LXLE also includes options to mirror OS X and an interesting netbook mode. In XP mode, LXLE doesn't go quite as far as Zorin does in replicating the Windows Start menu, but it collates all the options you'd expect to find.
The LXLE panel serves admirably well as a stand-in for the taskbar. LXLE's simpler interface lacks the flashiness of Zorin—a trait that may appeal to some. LXLE hands web surfing duties over to Firefox by default.
Ubuntu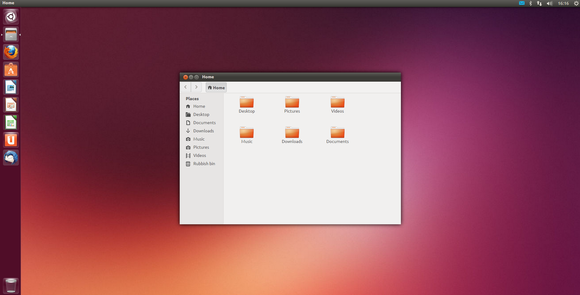 Official system requirements :
700MHz processor
512MB RAM
Minimum display resolution of 1024 by 768 pixels
Of the three distributions covered here, Ubuntu is the least similar to Windows XP. In fact, it's pretty much nothing like XP at all. But since it's the most popular Linux distro around, Ubuntu's certainly worth including in this discussion—especially since it's free and has minimal hardware requirements, just like Zorin and LXLE.
Ubuntu is closer to the look and feel of Apple's OS X, so Windows XP immigrants may feel a little lost. Ubuntu has a very user-friendly design that can be learned in short order, however, and that's augmented by a large body of helpful support resources, including forums, blog posts, and live chat rooms.
One major Ubuntu difference that could flummox XP users is the way you access your software. The operating system hides its programs under a search feature called the Dash, which is opened by clicking on the Ubuntu logo in the upper-left corner.
Ubuntu is not designed to show you a Start menu-esuqe list of apps, though. Instead, like OS X's Spotlight, the Dash lets you search for a program quickly by name and then click on the result to open it. That's a very different approach than the Windows standard practice of clicking on "All Programs" and opening your software from there. Ubuntu's Home Folder lets you browse your hard drive in Windows File Explorer-like fashion, however.
Like LXLE, Ubuntu's default browser is Mozilla Firefox. And did I mention you can make Ubuntu look like Windows 7?
Stick with XP at your peril
These three versions of Linux may be the most friendly choices for displaced Windows XP users, but there's one more worth considering. Puppy Linux is a popular option for running an OS on older hardware. With three variants available at any given time, however, figuring out Puppy is not as easy as Zorin, LXLE, and Ubuntu.
So there you go: If you can't or won't leave Windows XP behind, give one of these Linux distributions a try. All you've got to lose is an aging operating system that will soon be thrown to the wolves.