Attention note-takers: Your on-screen scribbling options just got a whole lot more diversified and a whole lot cheaper, thanks to the release of free OneNote programs for Macs and PCs alike—releases buoyed by new features that bursts OneNote's note-taking functionality out of the service's walled garden and into the arms of third-party sources.
Though a OneNote app has been available on iOS devices for a while, the new release of an app for home and school use only marks the Evernote competitor's virgin foray into the world of Apple-powered PCs. Macworld spent some hands-on time with the software and already has in-depth impressions of OneNote for Mac available.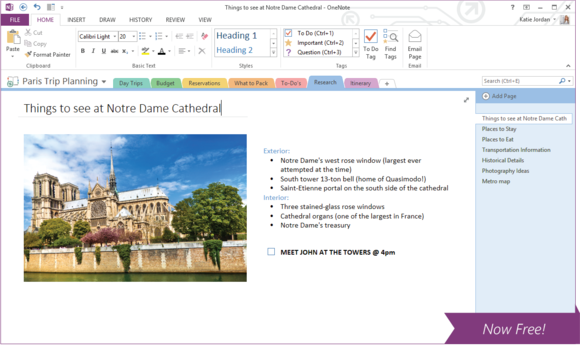 Likewise, while OneNote has long been freely available as standalone Windows 8 and Windows Phone apps, PC users used to have to pony up for Office to gain access to the note-taking software. No more! The desktop OneNote program is now freely available to all, though it lacks the Outlook integration, Sharepoint support, and version history capabilities of the paid software. (Buying Office 2013 or Office 365 adds those capabilities.) All the core features are there and fully functional, however. Even better, it's ad-free.
OneNote, many sources
Microsoft also baked in some new, Evernote-esque abilities to allow you to save notes from outside sources.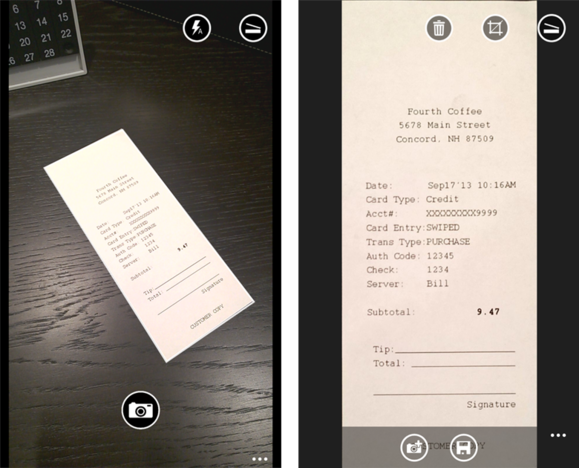 The new OneNote Clipper bookmark lets Chrome, Firefox, Internet Explorer, and Safari users seamlessly save snapshots of webpages to their Quick Notes. Forwarding messages and web links on your phone to a new me@onenote.com address does the same, assuming you're using the email address associated with your OneNote account. Meanwhile, the new Office Lens camera app for Windows Phones basically functions as a scanner for OneNote, complete with optical character recognition technology good for capturing text in hand notes, paper documents, and whiteboards.
The new functionality doesn't end in Microsoft's arms, however. The company also announced a OneNote API that allows third-party developers to connect to the note-taking service, and the fruits of that labor are already visible in the OneNote app store.
The freebie OneNote programs and all the new apps and features are already available on OneNote.com.