Welcome to Missing Pieces, the weekly games wrap-up where we round up all the interesting stories that didn't quite make it through the dastardly news gauntlet on our site as a standalone article.
This week on Missing Pieces, we've got frogs doing math, an Amazon-made game controller, a man becoming a fictional millionaire, and—wait, what? The Last Guardian still exists?
We put a microconsole in your microconsole
The dream of the $99 Android-based microconsole is (kind of) dead. This week marked the unveiling of Ouya Everywhere, with which the company hopes to branch out and bring games to smart TVs, set-top boxes, and even…other microconsoles? Ouya and Mad Catz are partnering to bring the Ouya platform to M.O.J.O., which is Mad Catz's microconsole.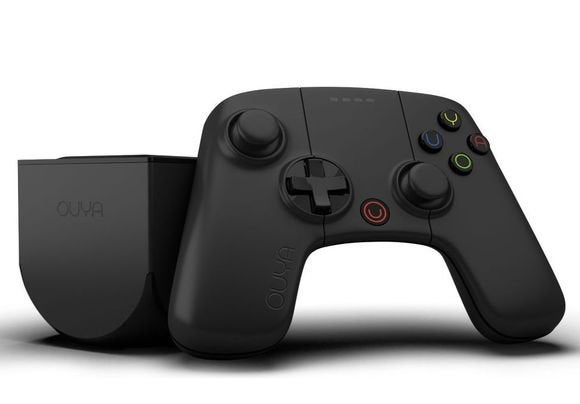 "Today's announcement signifies the inception of a truly open platform where independent developers can bring their creations to the platforms where gamers actually play: everywhere," wrote Ouya CEO Julie Uhrman in a press release.
It's all a bit confusing and hard to wrap my head around, like seeing Sonic games on Nintendo consoles. Ouya says it's staying in the hardware business, but with this announcement all I can do is ask, "Why?"
ABC = Amazon Bluetooth controller
Speaking of microconsoles, scuttlebutt's been saying an Amazon-made Android gaming console-slash-media streaming box is a-coming for a while now. Friday, Dave Zatz revealed pictures of what appears to be the controller for said console. It's ugly. See for yourself at the top of this post.
Bundles of spacebucks
Star Citizen hit $40 million in its crowdfunding campaign. That's a lot of money.
Gallons of tears
The Witcher 3 was my most anticipated game of 2014. Was. CD Projekt Red announced earlier this week it's pushing the game back to February 2015.
"The decision we made was difficult, thoroughly considered, and ultimately clear and obvious," wrote CD Projekt Red in a prepared statement. "We could have released the game towards the end of this year as we had initially planned. Yet we concluded that a few additional months will let us achieve the quality that will satisfy us, the quality gamers expect from us."
Xbox Millionaire
In the theoretical multiverse, there is a universe (probably more than one, really) where Xbox Achievements took on such importance that they replaced the U.S. Dollar as a global currency. In that universe, Ray Cox IV is the richest man on Earth.
Cox, who goes by the handle Stallion83, recently became the first person to ever pass the million-achievement-point mark, accomplishing the feat while playing Titanfall. There's an archive of the event on Twitch.
The Last Guardian still exists?
Sony said it, so it must be true: The Last Guardian—the long-delayed game from Shadow of the Colossus developer Team Ico— still exists, as told to IGN.
I'll believe it when I see it.
Need for Speeeeeeeeed
That Need for Speed movie came out today. I saw a screening of it last week here in San Francisco, and can reliably say this about my experience: It is at least on par with Tokyo Drift and probably falls in around 2 Fast 2 Furious, though it is no Fast 5 and definitely no Furious 6. If that bundle of nonsense means anything to you, throw caution to the wind and maybe go see the Need for Speed movie.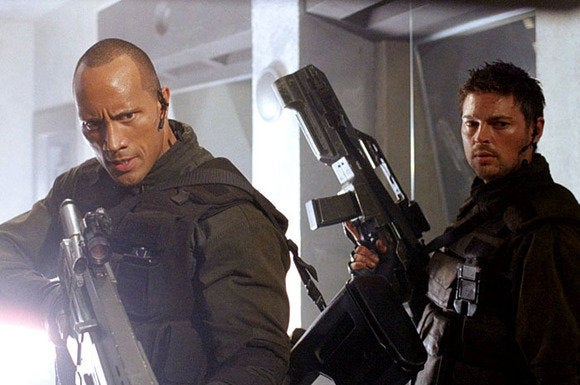 The film's far from perfect, but if you like to turn off your brain and watch cool cars do cool stunts? Well, this is the right kind of dumb.
So many bundles
Humble's running quite a few promotions this week. There's still time to hop on the fourth Humble Mobile Bundle and snag some Android games. Then there's the Humble Weekly Sale, which this week features Sega—in other words, I demand you go buy the bundle and play Alpha Protocol.
And then there's this very special bundle of indie games, where all proceeds go to support Independent Games Festival chairman and Venus Patrol founder Brandon Boyer in his battle against cancer. Surplus money will go towards cancer research.
Frog Fractions 2
If you haven't played Frog Fractions, go do so here. No, don't read any more. Stop. Just go play it.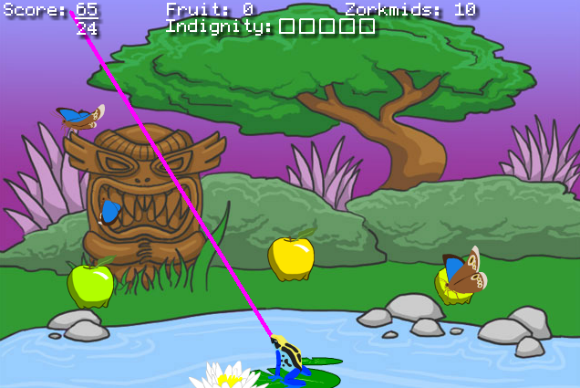 Now get this: developer Jim Crawford is making a sequel. But he won't tell you what it's called. And he won't tell you what it's about. And he won't tell you when it releases. Sounds crazy, right? So go support his Kickstarter, maybe.
Weekly quota of volatility
And it wouldn't be the games industry without our weekly dose of layoffs. This week PopCap Games (Plants vs. Zombies, Peggle) reportedly cut 40 jobs. Best of luck to those affected.
More reading
Missed any of our content this week? Catch up here. We had a review of the excellent Dark Souls II, impressions for Titanfall due to the still-somewhat-unstable servers and other exciting issues, and a hands-on preview with the new Razer Blade and Blade Pro—some of the first machines to sport Nvidia's new 800M line of graphics cards. Plus, Crysis' CryEngine is coming to Linux.
Next week is Game Developers Conference, so Missing Pieces will either be extremely crowded with news or utterly non-existent. Will we have the time to put together this column in amongst all the meetings and Mountain Dew? Stay tuned!