Hybrids are all the rage these days. No, I'm not talking about laptops that transmogrify into tablets, or portable all-in-ones that can be lugged around like supersized slates. I'm talking about mutant devices capable of dual-booting into either Android or Windows. Microsoft and Google reportedly hate it. So do I. Windows and Android mashed together mix as well as oil and water. (Really! Try it for yourself.)
But while the Android/Windows mix is a compromise stemming from manufacturers' desperation to move beyond pure PCs, rather than an actual desire from everyday users, a laptop that combined Chrome OS and Windows would be a downright drool-worthy combination. And that's despite the fact that most dual-booting devices are, well, almost appallingly awful.
Let me explain.
Chromebooks rising
Like many PC diehards, I was once a Chromebook skeptic. But web browsers are becoming so powerful—most of my work can be performed online now—and Google is packing much more offline utility into Chrome OS these days, that I've become a convert. It's easy now to get work done online and offline with a Chromebook.

In fact, I find myself picking up a Chromebook more often than a proper Windows laptop when I'm working from the couch, since Chromebooks boot like greased lightning and you never, ever have to fiddle with settings or security tools, or wait around for the system to update when you turn it on. Chromebooks are dead simple.
In other words: In many, many instances, a Chromebook lets me get to work far faster and with far less headache that a proper Windows PC.
Windows wins
Except for when they don't.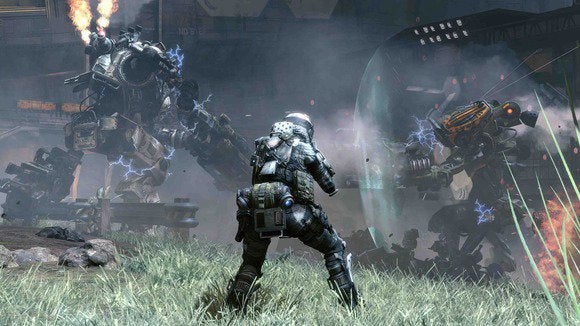 Want to tweak something in Photoshop? You can't do it on a Chromebook. Ditto for using, say, tax software, Skype, or any other traditional desktop program that you may need for work. Need to connect to a VPN? Chrome OS has basic VPN tools, but they're of hit-and-miss utility. Some websites simply refuse to play nice with Chrome. And it's an utter shame that the Chromebook Pixel's majestic display can't be used to play your Steam games whatsoever.
Microsoft's robust operating system laughs at all of those limitations.
Chromebooks offer a fast, secure, and borderline superior experience for basic computing tasks. For all but the most casual of users, though, it's hard to say sayonara to Windows completely.
Enter the dual-booting Chromebook concept.
Best of both worlds
Most dual-boot devices disappoint because the two operating systems are separate and completely self-contained worlds on your hard drive. Chrome OS's online-based nature, however, negates that issue.
Chromebook users rely on the browser to perform tasks, lean on webmail for communication, and store and edit their files in Google Drive. Since it's all cloud-based, any actions performed on the Chromebook side of a Chome OS/Windows hybrid could be seen and built upon on the Windows side, and vice versa, if you use the same basic cloud services while in Microsoft's universe.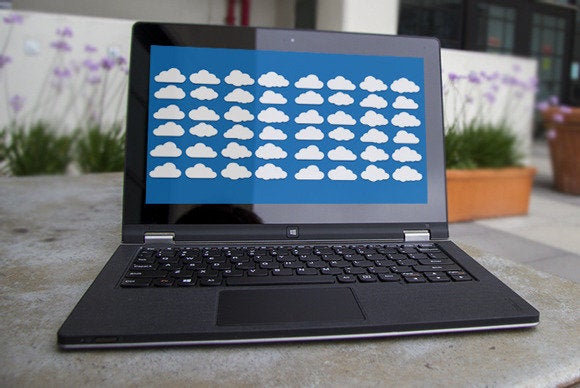 When you truly need to use a desktop program or blow off some steam in a Steam game, you could pop over to Windows and Get Things Done, but spend most of your time in the speedy simplicity of Chrome OS. (If you hate Google Docs, you could even stick to Office in Windows and save your files to SkyDrive, using the Office Online apps to edit basic things in Google's universe.)
Both Chrome OS and the Windows desktop were made for mouse and keyboard, so switching between the operating systems wouldn't be as dramatically icky as booting from Windows to the touch-focused Android.
Now picture the combo on a cheap laptop powered by Intel's Bay Trail processors. Both operating systems would function just fine on that energy-efficient chip. Bay Trail already powers a legion of small Windows tablets.
I'm drooling just thinking about it, though Microsoft probably wouldn't be happy with the idea of this mutant either. Nor would it really help computer builders flee the wobbling PC ship. But a Chromebook capable of booting into Windows would actually be useful to you and me—unlike those silly Android/Windows monstrosities.