Your old phones and tablets don't have to become e-waste. They can do real work as repurposed sidekicks for your PC. Think of them as bonus touchscreen displays and you'll begin to see the possibilities. They just need to be plugged in, wiped of unneeded apps and notifications, and they're ready to serve as desktop companions. Here are some of the best ways to reuse that old tech.
Turn your tablet into a second monitor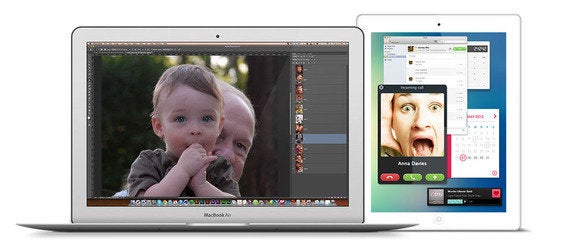 One simple way to get some extra mileage out of an old tablet is to turn it into a dedicated PC monitor. Even with just 7-inch tablet, you can use the extra screen to keep an eye on instant messages, email, or social networks. If you're working with photos, video or music, the second screen could even serve as a dedicated space for toolbars. It's also an easy second screen to pack up and take with you.
I suggest Air Display, a $10 app for iOS andAndroid that connects to your main computer over Wi-Fi. (A $5 app called iDisplay also supports USB connections on Android devices, but I had trouble getting it to work on a 2012 Nexus 7.) You may also want to pick up a cheap tablet stand, such as this one.
Use your phone as an air mouse or dictation tool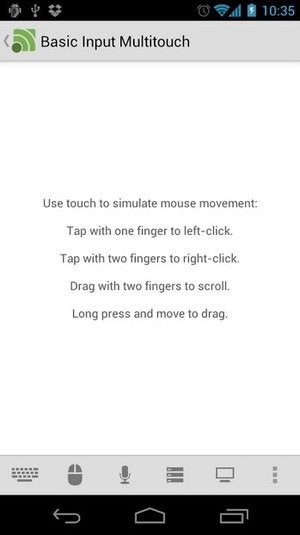 If you need a break from hunching over your desk, a spare smartphone can serve as a touchscreen mouse for your PC. All you need is a remote mouse app that communicates with a companion desktop app over Wi-Fi.
On the iPhone, Mobile Mouse is a fine option that supports gestures such as two-finger scrolling. You can add gyroscopic air mouse controls by upgrading to the $2 Pro version. Mobile Mouse's Android version isn't quite as slick, so for that platform I recommend Unified Remote instead.
Here's a neat trick for either app: With your phone's on-screen keyboard, use the microphone key for voice dictation on your PC.
Turn your tablet into a full-blown command center
With a little effort and a few bucks, your tablet can be more than just an extra trackpad. The touch screen can also quickly launch applications and execute commands faster than you can point and click with a mouse.
iPad users should check out Actions, a $5 app that lets you create buttons for all the things you do most on your PC. You can quickly launch a new window in Chrome, expose the desktop, open the search bar, or control media playback. Just install the companion server app for Windows or Mac and start shaving the minutes off your work routine.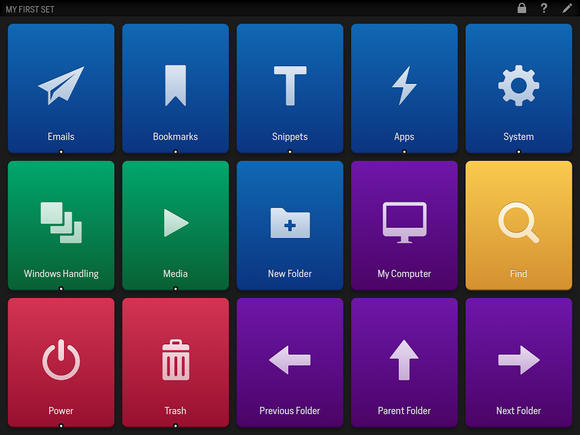 For Android, the premium version of Unified Remote comes close to what Actions offers, even if it isn't as snazzy. The $4 upgrade gives access to lots of app-specific control panels, plus a way to create your own panels.
Set up a small file server with battery backup
In terms of raw storage, an old phone or tablet can't compare to a networked hard drive. But it's good enough for documents or a small number of media files—especially if you can pop in a microSD card for extra capacity. Plus, mobile devices can hum along for days on battery power, so you can still get to your files even if someone shuts off your computer. Think of it as do-it-yourself cloud storage, without the cloud.
To transfer files onto your phone or tablet, you could just plug it into your PC and drag-and-drop. Or you could go the automated route: Install BitTorrent Sync on your PC and your phone, and use the "sync folders" option to back up whatever folders you want.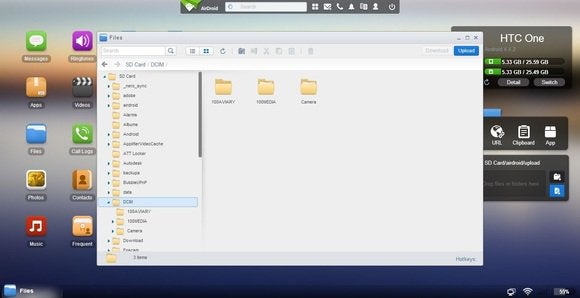 The easiest way to access Android files remotely is with AirDroid. Install the app on your phone and create a login (or just sign in with your Google account), then visit web.airdroid.com from any browser. After signing in, you'll be able to access your phone's file directory and snag anything you need. (Just make sure to disable "power saving mode" in AirDroid's settings first.)
Create a desktop calculator or document scanner
Tapping digits on a touch screen is easier than pointing and clicking on your PC's built-in calculator program. (PCalc for iOS and Real Calc for Android are both free for basic calculations, and you can upgrade to paid versions if you need more features.)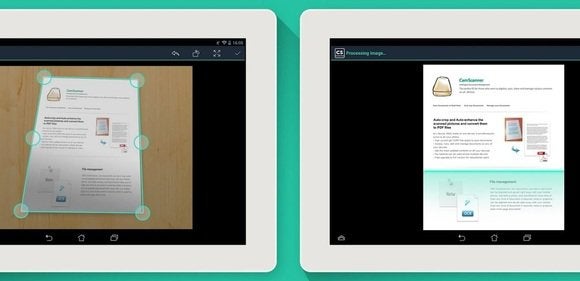 As long as you're making up for missing peripherals, you can also use your phone as a document scanner. CamScanner, available for both iOS and Android, is loaded with features, and you can try it for free. The paid version costs $5 per month on both platforms.
Dedicate it to calls and video chats
If you're working on a small laptop or an older PC with limited processing power, you may want to offload Skype calls, Google Hangouts, or other video chat applications to a separate phone or tablet. That way, you can free up your PC's resources—and its screen—for taking notes or pulling up reference files. This one's easy: All you need is a phone or tablet with a front-facing camera and a cheap stand or monitor mount. (You could also MacGyver your own phone stand or monitor mount for practically nothing.)
Create minimalist writing/sketching station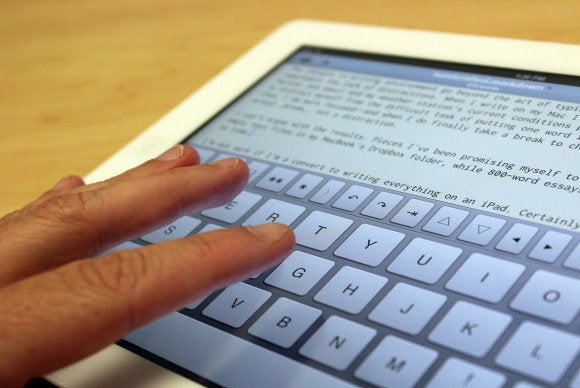 The lack of a windowing system on iOS and Android can be a burden for serious work, but sometimes a break from multitasking can help you focus. Grab a cheap Bluetooth keyboard if you want, and dedicate a spot in your office for writing without distractions. A good note-taking app that syncs online, such as Evernote or the Android-only Google Keep, is especially useful, since whatever you write will be waiting for you when you get back to your computer.
Of course, a text editor isn't the only tool you could have at your disposal. You could also install a diagram app, such as Lucidchart or Idea Sketch, or grab a pressure-sensitive stylus for free-form sketching.
The advantage of repurposing an older device is that you can completely dedicate it to the task. There's nothing stopping you from using a brand-new phone or tablet for any of these purposes, however. Check out PCWorld's guide to 13 highly productive Android apps that play nice with your PC.