The U.S. Patent and Trademark Office is looking for ideas on how to improve the controversial notice-and-take-down provisions of the 1998 Digital Millennium Copyright Act, amid complaints that the current process is cumbersome for small musicians and filmmakers.
The USPTO and its parent agency, the U.S. Department of Commerce, will host a forum on Thursday at USPTO headquarters in Alexandria, Virginia, focused on ideas on how to improve the take-down process. The DMCA process allows copyright holders to notify websites and Web services of infringing materials posted by users and request that the infringing material be taken down.
Some copyright holders have complained that the process doesn't stop the repeat posting of infringing files, while some digital rights advocates have pointed to examples of some purported copyright holders filing illegitimate take-down requests. The USPTO is looking for a broad range of perspectives, a spokesman said.
Thursday's meeting builds on a Department of Commerce paper, released last July, that examines problems with the current take-down process. The purpose of that paper was to "queue up discussions on just the sort of questions" people have raised, said Patrick Ross, a USPTO spokesman.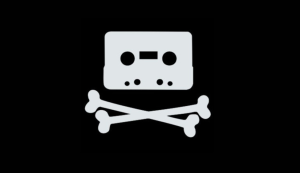 Input wanted
"No new policy recommendations are in the paper, and thus we're not proposing possible improvements or suggesting improvements be made right now; we're soliciting input so we can answer those questions," he added by email.
Changes to the current process may face a backlash, however, particularly after many copyright holders pushed in 2011 for two controversial copyright enforcement bills, the Stop Online Piracy Act (SOPA) and the Protect IP Act (PIPA). Online protests in early 2012 killed the two bills, both of which would have allowed the U.S. Department of Justice to seek court injunctions requiring Internet service providers and domain registrars to block websites suspected of mass copyright infringement.
The USPTO meeting comes a week after musician Maria Schneider and some copyright lawyers told members of a subcommittee of the U.S. House of Representatives Judiciary Committee that it's nearly impossible for small artists to keep up with infringing materials.
While the current take-down process allows artists to request infringing materials be removed from websites, the same files often pop up at the same sites a short time after it's removed, they said.
"Relentless reposting"
During the House hearing, Sean O'Connor, a musician and law professor at the University of Washington, called on Congress to encourage websites and services to enter into voluntary agreements to fix the problem of "relentless reposting" of infringing files. If an agreement can't be reached, Congress should require websites to remove reposted files or lose their DMCA protections from copyright lawsuits, he said.
That proposal prompted technology policy blog TechDirt to label O'Connor's "notice and stay-down" proposal, as a rebranding of SOPA.
"The reality of the situation is that 'notice and staydown' is really just SOPA 2.0 in disguise," TechDirt editor Mike Masnick wrote. "The whole goal of SOPA was to basically to shift the issue of copyright infringement to the tech industry from the MPAA/RIAA. The idea was that if you add liability to the tech players, then it would magically force the tech companies to figure out a way to "clean up" infringement (leaving aside all the collateral damage)."