Microsoft arguably built its business on MS-DOS, and on Tuesday the software giant and the Mountain View, CA-based Computer History Museum took the unprecedented step of publishing the source code for public view.
Both MS-DOS and Word for Windows are available for download via this page on the Computer History Museum's site. The source code from MS DOS 1.1 and 2.0, as well as Microsoft Word for Windows 1.1a, is made public under a non-commercial license that forbids re-publication elsewhere on the Web.
"It's mind-boggling to think of the growth from those days when Microsoft had under 100 employees and a Microsoft product (MS-DOS) had less than 300KB (yes, kilobytes) of source code," Roy Levin, a distinguished Microsoft engineer and director of Microsoft Research, wrote in a blog post. "From those roots we've grown in a few short decades to become a company that has sold more than 200 million licenses of Windows 8 and has over 1 billion people using Microsoft Office. Great things come from modest beginnings, and the great Microsoft devices and services of the future will probably start small, just as MS-DOS and Word for Windows did.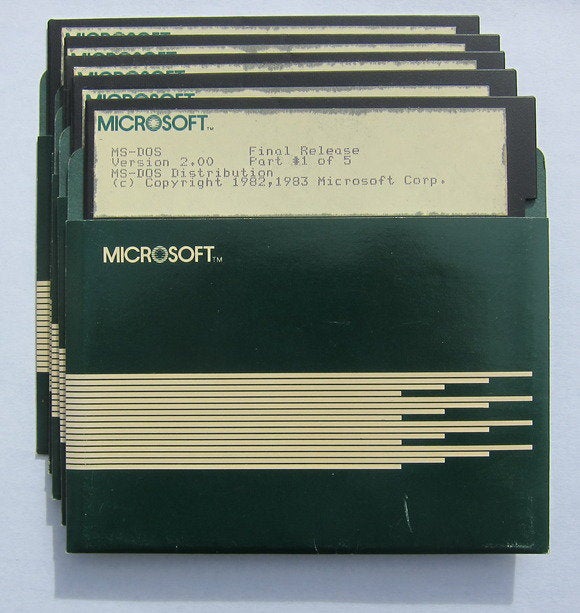 "Thanks to the Computer History Museum, these important pieces of source code will be preserved and made available to the community for historical and technical scholarship," Levin added.
Although Microsoft created the BASIC interpreter for the IBM PC, Microsoft used an OS licensed from Seattle Computer Products as the basic for its own OS. As the Computer History Museum notes, PC DOS version 1.0 was shipped when IBM first released its PC in August, 1981, and released version 2.0 with the IBM PC-XT in March of 1983. Microsoft later licensed the code to other OEMs under the name MS-DOS.
In 1989, Microsoft released Word for Windows, leveraging its earlier work on Word for DOS, which shipped in 1983.
So if you have an old 8086 processor lying around with nothing to do, try downloading MS-DOS. After all, we all miss the days of batch files and extended memory managers, right?