In another sign of the mainstream growth of wearable devices, Intel has bought high-end health tracker maker Basis Science.
The San Francisco-based startup produces the Basis band, billed as an advanced health-tracking wristband.
Earlier: Why Intel finds Basis so appealing
Intel did not disclose the terms of the deal, but said the trackers will still be sold and supported through existing channels.
The chipmaker said its strategy is to create wearable reference devices, SoCs (systems on a chip) and other technology platforms "ready to be used by customers in development of wearable products."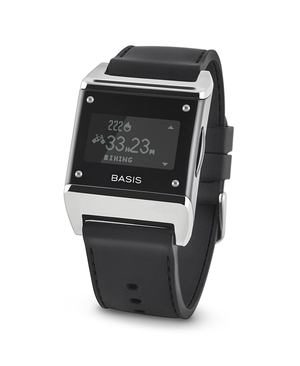 Basis will be incorporated into Intel's New Devices Group, where former Basis CEO Jef Holove is now a general manager.
"Intel has a broad wearables strategy and we are now a key part of it," Basis wrote in a blog post.
The acquisition of Basis gives Intel immediate entry into the health tracking wearables market, Mike Bell, Intel vice president and general manager of the New Devices Group, said in a statement.
At CES 2014, Intel CEO Brian Krzanich focused on the company's push into wearables during his keynote address, showing off smart earbuds for runners that can measure heart rate and display the data on a smartphone screen.
He also featured the Jarvis earpiece, a smooth-talking personal assistant that can make dinner reservations and scan email.
In 2013, Intel invested in Thalmic Labs, which makes the MYO gestural armband, and Recon Instruments, which is behind the Jet, a heads-up display for sports that has some similarities with Google Glass.
The $199 Basis band has sensors that sit against the skin and can analyze sleep patterns, motion, heart rate, calorie expenditure, perspiration and skin temperature around the clock. Of course, it also tells the time.