Microsoft's new DirectX 12 will improve game play and extend mobile battery life on Windows Phones, Qualcomm said.
The visual quality of games on mobile devices, PCs and the Xbox gaming console will improve with DirectX 12 game programming tools announced by Microsoft last week. The new gaming technology will succeed DirectX 11, which is behind some of the top Windows PC games today.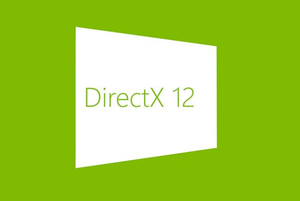 Games based on DirectX 12 will be out by the end of 2015. DirectX 12 will be on Windows, Windows Phone and Xbox, and hardware supporters include Nvidia, Qualcomm, Advanced Micro Devices and Intel. Most of the early hardware support is on graphics cards for PCs.
But smartphone support for DirectX 12 could come equally soon. Windows Phones today have only Snapdragon processors from Qualcomm, which has worked with Microsoft to adapt DirectX 12 for mobile chips used with the OS.
Closer mobile, desktop ties
"DirectX 12 is … the first version to launch on Microsoft's mobile operating systems at the same time as its desktop and console counterparts. This emphasizes the growing shift and consumer demand for mobile gaming. And it makes it easier to port desktop and console games to mobile," said Jim Merrick, director of gaming and graphics at Qualcomm's Mobile and Computing unit, in a blog entry Tuesday.
Games will harness the joint computing power of the CPUs and Adreno GPUs on Snapdragon chips, efficiently breaking up processing over multiple cores to preserve the battery, Merrick said.
"The GPU will also be used more efficiently so performance is increased and fewer watts are consumed. That means games will look better and deliver longer gameplay … on a single charge," Merrick said.
Mobile gaming is gaining ground, and more programmers are writing applications for Android and iOS games. DirectX 12 takes care of some of the complexity involved in writing quality 3D games for Windows Phones, Merrick said.
Microsoft said DirectX 12 will abstract the hardware layer, reducing the need for programmers to worry about writing games to specific hardware. An important addition to DirectX 12 is Direct3D 12, which provides richer scenes and takes full advantage of GPUs.
Windows Phone, Qualcomm have close ties
Windows Phones have used Qualcomm chips exclusively since the first handsets with Windows Phone 7 shipped in 2010. An image in the Qualcomm blog entry shows the addition of new Snapdragon chips supporting the next Windows Phone OS code-named Blue.
The company is listing Snapdragon 200, 400 and 800 chips supporting Windows Phone Blue, with the image listing the OS as coming out this year. Snapdragon 200 goes into low-end smartphones, 600 is for midrange devices and the 800 is for premium phones. The Snapdragon 800 lineup includes the 810 chip, which is 64-bit and has eight CPU cores, but further information about specific chip support was not provided in the entry.
Other hardware makers have not yet talked about smartphone support for DirectX 12, partly because of Qualcomm's dominance in Windows Phones. Nvidia in a blog entry said its new graphics cards already support DirectX 12. Advanced Micro Devices, which has its own Mantle API, announced it would back DirectX 12 on GPUs based on the GCN (Graphics Core Next) architecture. An Intel spokesman on Wednesday said it will support DirectX 12, but provided no details or time frame for hardware support.
This article has been updated to clarify a wording error that implied that Qualcomm processors have been found in Windows Phones alone since 2010.