Several U.S. lawmakers on Tuesday urged the nation's attorney general to curtail the National Security Agency's collection of overseas electronic communications, saying President Barack Obama's promise to revamp a surveillance program focused on U.S. telephone records didn't go far enough.
The Obama administration should go beyond a limited proposal made last month to restructure the NSA's bulk collection of U.S. phone records and live up to the president's January pledge to overhaul a wider range of surveillance programs, Representative John Conyers Jr., a Michigan Democrat, said.
It's important to end the U.S. phone records collection, but Obama's more recent proposal, along with one made by leaders of the House Intelligence Committee, "focus on one program used to access one database collected under one legal authority," Conyers told Attorney General Eric Holder during a House Judiciary Committee hearing. "To me, the problem is far more complicated than that narrow lens implies."
Call to change PRISM
Conyers called on Holder to make changes to the separate NSA program, called Prism, that allows the surveillance agency to collect Internet and other communications from overseas targets. In a March 28 letter, U.S. Director of National Intelligence James Clapper told Senator Ron Wyden, an Oregon Democrat, that the NSA had used this overseas surveillance program to run queries about U.S. residents, Conyers noted.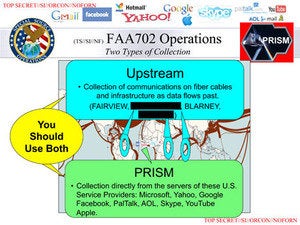 Under "any other conditions," the U.S. government would need a court-ordered warrant to get that information, Conyers said. Congress "never intended to authorize backdoor surveillance of United States persons," he said.
Holder said he and Clapper continue to work on a proposal to change the way the NSA conducts overseas surveillance. The DOJ and intelligence community have begun the process of looking at changes, but they have not yet finished a proposal they can bring to Congress, he said.
"This is a process that we are still engaged in," he said.
Telephone records storage methods will be altered
Congress will overhaul the U.S. telephone records program by redefining the broad way the DOJ and NSA have broadly interpreted what telephone records are relevant to ongoing investigations, Conyers predicted. "We'll amend that statute to correct the mistaken argument that relevance means everything," he said.
The Obama administration has proposed ending the phone records program in its current form, with the information stored at a different place and the information acquired in a different way, Holder said. "That's a simple fact," he added.
Representative Zoe Lofgren, a California Democrat, asked Holder if U.S. email records, Internet searches and other communications were potentially subject to the same collection as telephone records under the Patriot Act.
Did Clapper lie?
"They're governed by the same law," Holder said.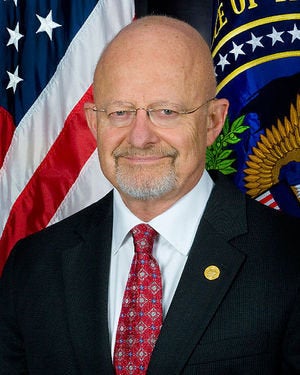 Representative Jim Sensenbrenner, a Wisconsin Republican, pressed Holder to prosecute Clapper for perjury related to the national intelligence director's testimony before the Senate Intelligence Committee in March 2013, before NSA leaker Edward Snowden revealed details of the agency's surveillance programs.
During that hearing, Wyden asked Clapper if the NSA collects "any type of data at all on millions or hundreds of millions of Americans?"
"No sir," Clapper answered. "Not wittingly."
Clapper later said he responded in the "least untruthful manner" he could.
Sensenbrenner, during Tuesday's hearing, noted that "lying to Congress is a federal offense."
Holder said he's not in a position to confirm any investigation. Sensenbrenner then asked if there was "any circumstance" when Holder would prosecute a fellow member of the Obama administration.
"Sure," Holder said. "If the person lied, and the determination was made that all the other requirements of the perjury statue was met. We take our responsibility seriously to investigate allegations of perjury."
Sensenbrenner read off the requirements of the perjury statute. "What more do you need besides an admission from General Clapper that he lied?" he said, as time ran out on his turn to question Holder.