BitTorrent and Netgear said Tuesday that certain members of Netgear's ReadyNAS line of NAS boxes will now run BitTorrent Sync, an app that synchronizes files on multiple devices without the need to store them in the cloud first.
Any of NetGear's home and business products running OS6 will support BitTorrent Sync, the two companies said, including the consumer-oriented ReadyNAS 102 and ReadyNAS 104, and the ReadyNAS 312, 314, 316, 516, and 716X aimed at business users. The BitTorrent Sync app will be provided as a ReadyNAS app, alongside current apps as Plex, WordPress, and a VPN server.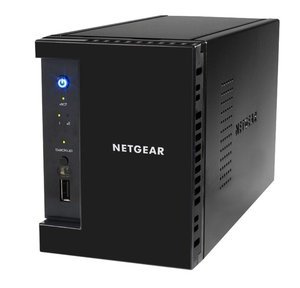 There's no shortage of solutions for syncing data stored on one device to folders on other devices. You can do this with Box, Google, Dropbox, Microsoft's OneDrive, and others. With each of these services, however, your data must first be uploaded to a server in the cloud before it can downloaded to other devices.
"We remove the risks and loss-of-control that comes with cloud-based solutions," wrote Eric Pounds, BitTorrent's vice-president of product management in a blog post. "Because most of all, Sync was built on the idea that your data belongs to you – and not the cloud."
BitTorrent Sync automatically reads and encrypts designated files stored on one device on your network, and then writes them to your other networked devices—be they other NAS boxes, computers, or smartphones. And it does this without your needing to open ports on your router. This requires a bit of tweaking if you want to share only certain files, or if you want to enable a one-way sync. On the other hand, BitTorrent Sync does support versioning, where older versions of a file are preserved instead of being written over (a number is added to the file name each time the file is saved, and these versions are stored in a hidden folder).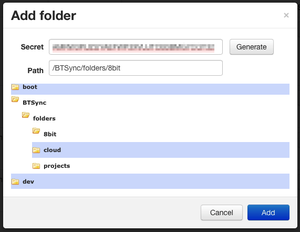 BitTorrent Sync seems much easier to configure and use than the Linux rsync command, although both support differential updates. (A differential update saves only the changes to a particular file or folder, versus creating an entirely new file with everything. A BitTorrent spokesman said while it supports differential updates, BitTorrent performs them differently than rsync.)
If you don't need the high capacity of a dedicated NAS device, you might also consider one of Connected Data's Transporter devices. The original Transporter costs $199 and comes with a 500GB hard drive. You provide your own USB hard drive with the $99 Transporter Sync. Either one will synchronize files on various devices without requiring those file to be stored in the cloud first.
Updated at 3:24 PM with additional comments from BitTorrent.