If you've left Gmail logged in on another computer, there's a quick and easy fix for logging out remotely. In this video tip, we'll not only show you what you need to do but how to spot suspicious activity with your Gmail account as well.
First, log into Gmail on your home computer and scroll all the way down past your inbox to the bottom right of the screen where Gmail displays the last time your account was logged into. Click the Details link to see all the IP addresses that have accessed your account. If someone logs into your account from a suspicious location, Google sends you an alert.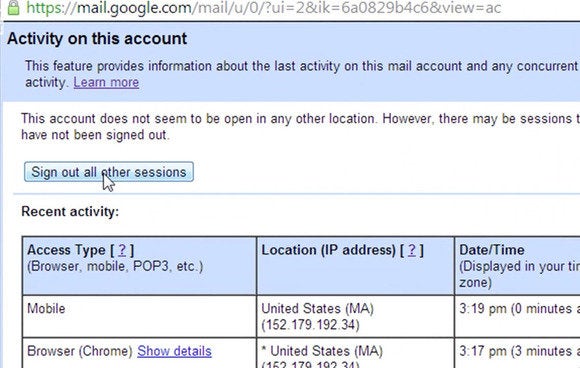 That Details screen contains a Sign Out All Other Sessions button. Click it if you've forgotten to log out from another computer.