Lenovo has announced a number of additions to its consumer all-in-one and notebook PC lineups, including a smaller version of the A740 all-in-one it showed off at CES in January.
The Lenovo A540 AiO will feature a 23.8-inch IPS display that delivers resolution of 1920 by 1080 pixels. Encased in a distinctive, all-aluminum enclosure, the desktop PC will be offered with CPU options up to an Intel Core i7 and discrete graphics up to an Nvidia GeForce GT 840. Prices will start at $1280 when the computer ships in July.
Several new laptops will add to Lenovo's alphabet soup: The budget-priced B50 and G50 series will join the pricier Y- and Z-series, Flex 14D, and Flex 15D laptops the company announced at CES . The Lenovo B50 is a 15-inch laptop with resolution of 1366 by 768 pixels. Although it has a touchscreen display, the computer will come with Windows 7 preinstalled, not Windows 8. Really?
Lenovo B50 models will be available with up to a fourth-generation Core i7 processor and an optional Nvidia GeForce 820M discrete graphics, or with up to an AMD A8 CPU and optional AMD Radeon R5 M230 discrete graphics. The B50 comes with a DVD burner and up to a 1TB hard-disk drive or hybrid SSD storage. An optional fingerprint reader will also be available. Prices will start at just $399, and it will be available through Lenovo as well as Lenovo retailers. It's safe to assume you won't get a Core i7 or either brand of discrete GPU at that price.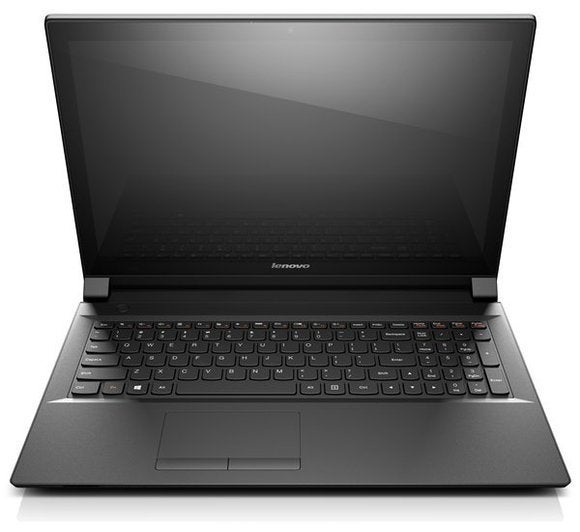 Less is known about Lenovo's new model G50 laptop. The company's press release says only that it will also be available with up to a Core i7 CPU and a discrete GPU (but it named only AMD's R5-M230 GPU as the top-end choice). The display will presumably be a touchscreen, since Lenovo says it will ship with Windows 8.1, but this page on Lenovo's live website indicates that it will have a 1366-by-768-pixel display, a DVD drive with a Blu-ray upgrade, a 720p webcam, and up to 1TB of storage. Prices for the Lenovo G50 will also start at $399 when it goes on sale in July. It will be available only directly from Lenovo.
More new laptops
The previously announced Lenovo Z40 will be available in May. At CES in January, Lenovo indicated the Z40 will be powered by Intel processors. But its latest press release reports that both it and the Z50 will "offer extreme performance with up to AMD's newest, highest performance APU processor with up to R7 discrete Radeon graphics." Prices for the Z series will start at $579, with the Z40 available in May directly from Lenovo, and the Z50 available in July through retailers.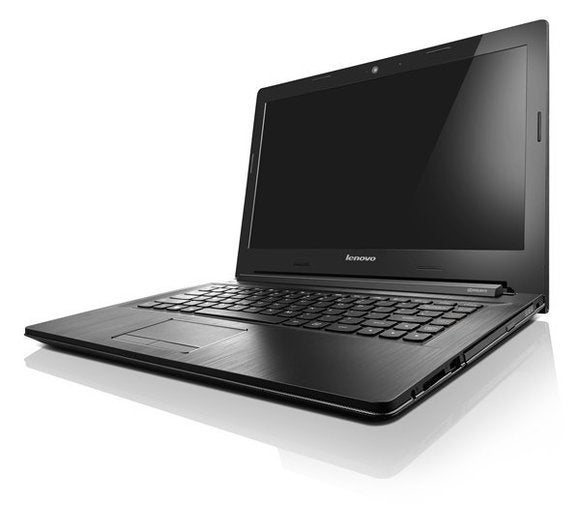 Finally, Lenovo announced two new models in its Flex line of dual-mode laptops. Flex 2 laptops will be available with 14- and 15.6-inch, 1920-by-1080 displays that rotate 300 degrees so they can be used in two modes: Laptop or Stand. Unlike Lenovo's popular Yoga line, the displays on these models don't rotate all the way around to turn into tablets.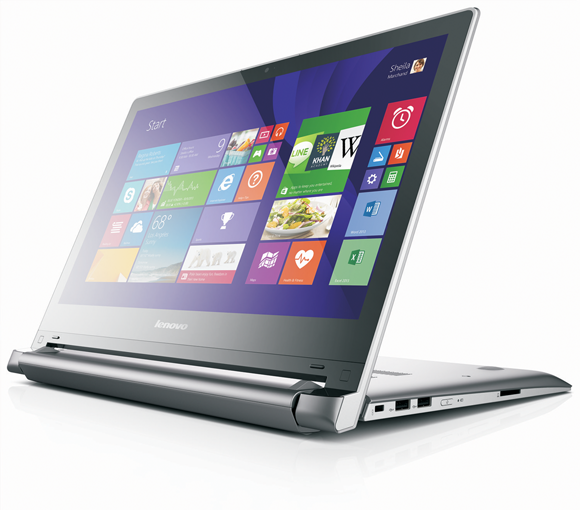 The 14-inch Flex models will be powered by Intel processors (up to Core i7) and discrete graphics by Nvidia. The 15.6-inch Flex models will be outfitted with AMD processors (up to A8) with integrated graphics. Both models will feature 720p webcams, and up to 1TB of storage. Hybrid solid-state/mechanical drives and SSDs (up to 256GB) will be available as upgrades. Prices will start at $429 for the 14-inch Flex 2 and $799 for the 15-inch Flex 2 when the laptops become available in June.