Wireless storage card maker Eyefi (formerly Eye-Fi) unveiled Eyefi Cloud, an unlimited photo storage service, on Thursday morning. The service, which will cost $49 per year, receives photos captured by a camera to Eyefi's own Wi-Fi enabled SD card. The card uploads them to the cloud using a paired, Internet-connected smartphone or tablet as the conduit.
Eyefi Cloud competes with multiple cloud services, including those from Apple, Google and Microsoft, which automatically upload photos taken with mobile devices. Many of these services are free, including Yahoo's Flickr, which offers a massive terabyte of online storage.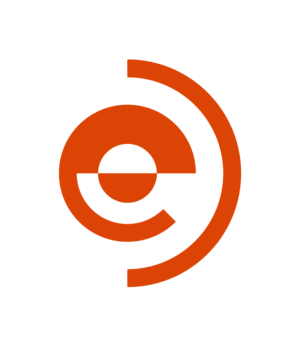 Eyefi, however, has always catered to the large base of DSLR cameras, many of which do not have Wi-Fi. "The idea is to allow you—very quickly—to take pictures from your camera, to your phone, up to the cloud, and to let this thing do its work in the background," said Matt DiMaria, the chief executive of Eyefi, in an interview.
Eyefi Cloud requires some tangible investment, but company executives hope that the benefits will be worth it.
Eyefi Cloud works with the company's Mobi cards, which integrate a Wi-Fi radio and flash storage inside of a conventional SD-card form factor. Prices range from $49 for 8GB of storage to $99 for 32GB. Each Mobi card (even one you already own) now comes with a free 90-day trial membership to Eyefi Cloud, but it will cost $49 per year after that. If you choose to cancel your service before the 90-day trial expires, you'll be prompted to download your photos from the Eyefi service.
All photos are also stored on each tablet or phone where the Eye-Fi app is installed. DiMaria promised these files would be downsampled to a resolution that will not monopolize your flash card.

Once online, photos can be tagged and shared, and your friends notified via email. They can be also organized into albums, which can be dynamically updated—followed by further notifications to your friends.
Still some kinks to work out
Unfortunately, Eyefi Cloud doesn't "just work," as so many other services do. An Eyefi representative walked me through the setup process, and I'm glad she did. While it's not especially complicated, the service does have a few quirks.
For one, Eyefi Cloud requires a camera that takes SD cards. This eliminated my older Canon SLR, which uses CompactFlash. However, many recent DSLR models of all brands come equipped with Eye-Fi support: Simply insert the card and find the configuration options in the settings. When I inserted the Eyefi Mobi card into PCWorld's Canon EOS Rebel T3i, that's exactly what happened.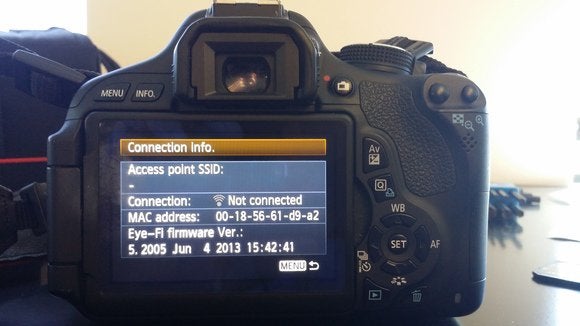 To enable Eyefi cloud connectivity on your smartphone or tablet, you'll need the corresponding app. Ideally, Eyefi Cloud should work with just about any Android phone or tablet or iOS device; however, my first two choices, a Samsung Galaxy Note 3 and a Samsung Galaxy Tab, were not supported, while an in-house Apple iPad Air was. Unsupported devices, and also Windows Phones and Windows 8 devices, can use a web app.
After installing the app, I was asked to activate the card using the code written on the back of the card case. (I'd recommend either storing this code in an app like Evernote or Google Keep, or just take a quick photo of it in case you lose it.) You'll need to enter a username and password.
With the iPad, first I had to connect the tablet to the dedicated Eyefi Mobi card network, then begin transferring the photos. From there, the service worked as you might expect: The photos appeared online and could be grouped into albums and shared.
Given that I was only able to load the app on a single device (and not the family camera) I didn't have the chance to try out what could be Eyefi Cloud's most compelling selling point: the shared camera roll. Too many times my wife and I have both taken cameras to an event and ended up with two groups of photos, often stored on incompatible cloud storage services. Eyefi Cloud allows multiple devices to be keyed to one account, eliminating that problem.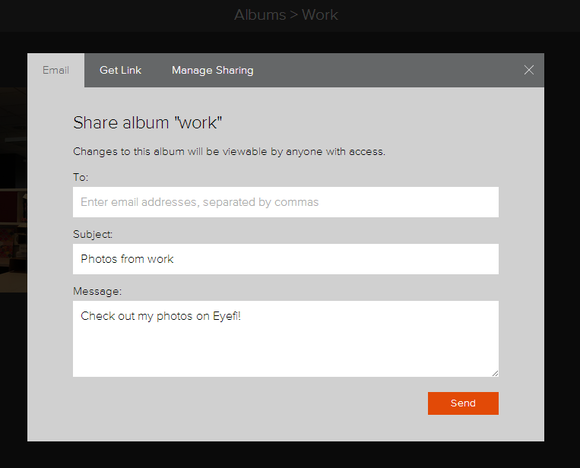 According to DiMaria, Eyefi isn't really promoting the fact that it's offering unlimited storage, but it's not hiding it, either. If users don't want to use the cloud, they can use an Eye-Fi Desktop Transfer app to send the photos wirelessly to a PC or Mac instead.
Note that at this point, there's no way to upload photos from a Eyefi card inserted into a PC, using the Desktop Transfer app to send the images to Eye-Fi Cloud. When a coworker borrowed the iPad I'd been using with the app, I was stuck. And if you have an archive of photos stored on an existing hard drive, you can upload them to the cloud—but not through a synced folder or upload mechanism, as Google or Microsoft permit you to do. Instead, you'll have to copy them to the card and then to the cloud via your phone, which sounds like a real pain.
I'm most concerned with the fact that all of your photos are stored on your device as part of the process. Isn't that what the cloud was supposed to eliminate? Over time, I've found that older devices simply get clogged by constantly accumulating apps, music, photos, and other updates. I'm not wholly convinced that Eyefi Cloud will offer a superior solution to existing cloud services, but a 90-day free trial is a generous amount of time to discover whether it will work for you.
Updated at 9:44 AM with additional details.