On Tuesday, Kaspersky Lab launched its 2014 versions of Kaspersky Anti-Virus ($59.95) and Kaspersky Internet Security ($79.95). Pricing varies upon the length of protection and how many PCs you want to protect; those listed here include one year for up to three PCs. If you're a current customer you may upgrade from the 2013 products free of charge.
The look and feel of the software hasn't changed much since last year, but there are, of course, a few new features and improvements.
The new Trusted Applications mode improves the blocking of malicious files and programs. It adapts the Default Deny approach that is more commonly seen in corporate security solutions. When enabled, the Trusted Applications mode will deny the opening or running of programs and files not 'whitelisted,' or trusted.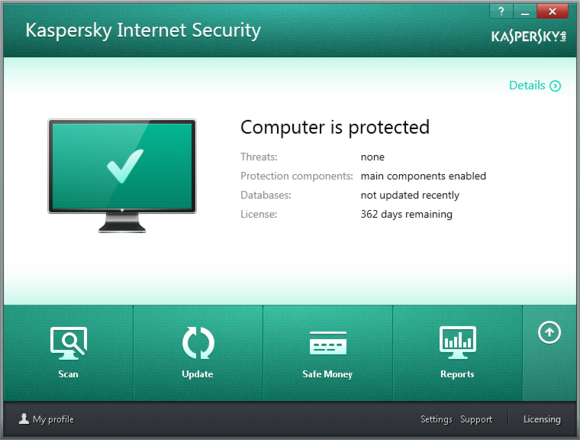 The Trusted Applications mode can be used in conjunction with the traditional antivirus, which works in the opposite fashion: It allows all content except if specifically detected as malicious. Although you can customize the Trusted Applications settings, like selectively blocking or allowing a file or program, it's been designed to be as automated as possible, using the Kaspersky whitelists and other technologies to automatically allow known, safe content.
If ransomware takes your PC hostage, the new rescue feature could thwart the plot. It allows you to enter a key combination to initiate removal of malware even when the PC is locked down by ransomware.
The online protection feature called Safe Money was added in the previous release to secure your online logins from hackers or malware trying to steal your login credentials. In the 2014 version, it now includes support for more Web browsers, and the list of trusted banking, stores, and payment sites has grown.
The Parental Control feature has added the ability to set exact times when children can use the PC and which applications they can run. It even allows you to specify what kinds of information—such as credit card numbers and home addresses—are blocked from sharing on social networks.