As a new school year approaches, Box is hoping to march into more campuses right alongside students and teachers with its cloud storage and file sharing application.
The company has struck a new set of partnerships with education software vendors in order to expand the use of its product among schools and universities, Box said on Thursday.
The education vertical has been a good one for Box, whose sales in that market have grown about 120 percent in the past year, according to Whitney Bouck, general manager of Box's enterprise business.
"We're announcing we're going big in education," she said.
Current education customers include Georgetown University, the University of Maryland, the University of Mississippi, Stanford University, Temple University and Tufts University, as well as Atlas Preparatory School, Gideon Hausner Jewish Day School and KIPP D.C.
Trends helping drive adoption of cloud-hosted software in schools include widespread use of mobile devices, an increase in Web-based courses and e-learning tools and familiarity with online social collaboration, according to Bouck.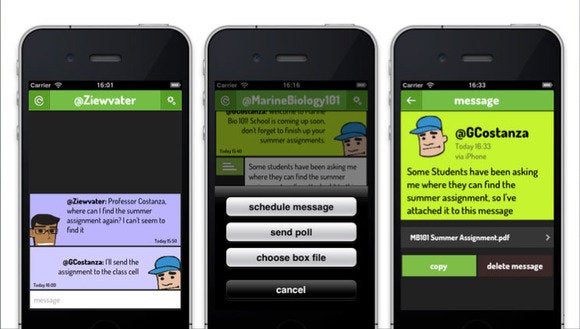 Some of the new partners have integrated their education applications with Crocodoc, which Box acquired in May for its HTML5 document rendering and viewing technology.
Education software vendors that have incorporated the Crocodoc technology into their products for improved document rendering, viewing and annotation include Blackboard, Deltak, Edmodo, Haiku Learning, MediaCore and ShowMyHomework.
Box still hasn't integrated Crocodoc with its own application, but it is hard at work on the project. Box plans to replace its existing document preview feature with Crocodoc's technology, which is currently used by high-profile technology companies including Microsoft's Yammer, Facebook and LinkedIn.
In addition, Instructure is integrating the full set of Box features and capabilities into its Canvas cloud-based learning management system via the HTML5 framework Box Embed. This integration will give users the option of storing and managing the application's files in Box instead of in Canvas, thus making these documents available to other applications and easier to share, according to Bouck. "It's a more portable, accessible environment for the content," she said.
Instructure expects to have the Box Embed integration completed in the first quarter of next year. Canvas already uses the Crocodoc technology.
Box is also announcing new mobile application vendors that are joining its OneCloud ecosystem. OneCloud is designed to give customers the option of using Box as the underlying storage and file sharing platform for their mobile applications and the documents and data generated with them.
New OneCloud partners in the education market include Engrade, Nearpod, Celly, Fluid Notes, UX Write and 9Slides. Their applications are already available in the Box Apps Marketplace, except for Engrade's, which will be ready before the end of this quarter.