Google is so synonymous with searching the Web that it became its own verb, but that's not its real business. At the core of Google Search, Gmail, Google Docs, Google+, and other services, Google is primarily an advertising platform. Now, Google is incorporating ads into Google Maps in a way that benefits local businesses.
When a user searches Google Maps, paid content will appear in a purple box, and the icon on the map will be purple instead of red. The user can tap or swipe to get more details, directions, reviews, and other information about the advertised businesses.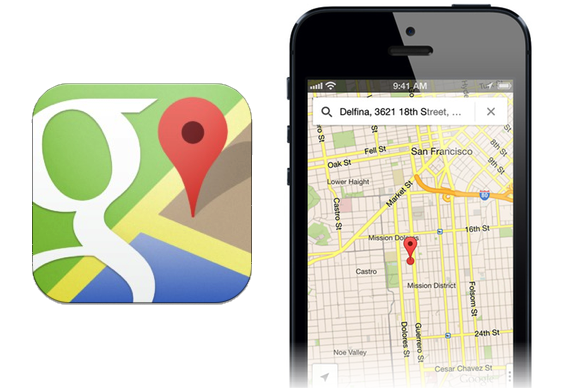 It's a great service for Google Maps users and a valuable tool for local businesses. Targeting local customers with the new Google Maps ads enables businesses to reach customers "in the moment." Rather than advertising broadly to the Internet, Google Maps ads will be presented to users specifically searching in the vicinity of the business.
Google Maps ads are purchased through the same Google AdWords auction as other Google advertising services. The more popular the search criteria, the more the ad costs, and businesses can outbid each other to buy a higher search ranking.
Proceed with caution
The challenge for many small and medium businesses is that they lack the time or resources to master online advertising. The dry cleaner, ice cream shop, or corner bakery are focused on running their respective businesses, and most don't really understand how to market effectively at all, never mind on the Internet or mobile devices.
Before you set up an account and launch your Google advertising campaign, make sure you understand the rules of engagement and don't get in over your head. If you're not careful about the search terms you bid on, or you don't set a reasonable budget, you could end up spending a lot of marketing dollars for very little return.
Thankfully, Google provides a variety of tools to help out. Google's Keyword Tool ranks the value of keywords you're considering targeting, and offers related alternatives for you to consider. Google also offers tools to help you track and monitor the success of your advertising efforts.
Don't forget iOS users
Google lost a huge chunk of the Google Maps audience when Apple replaced Google Maps with its own proprietary maps app. That move was partly a function of Apple not wanting to pay licensing fees to Google and partly a strategic move to cut ties with Google so it can find ways to monetize maps for itself.
For businesses trying to develop a marketing strategy, though, it's a problem. In spite of headlines proclaiming the dominance of Android and decline of Apple, iOS mobile devices still represent a huge market of potential customers.
If you want to reach the iOS audience, you can either hope they've switched and are using the Google Maps app on their iPhone or iPad, or you'll have to include an Apple-centric marketing campaign as well to augment your Google marketing efforts. With or without iOS, though, local businesses can benefit from ads targeted specifically to mobile users in their neighborhood.