TTGSteve asked the Windows forum to recommend a good Start Menu program for Windows 8.
Like a lot of people, I have a very low opinion of Windows 8's user interface. And one of the things I like least about it is the lack of a Start menu. That's hardly a unique opinion.
(And yes, the image above is a fake. I know of no program that can put the Windows 7 Start menu over the Windows 8 Start screen.)
[Email your tech questions to answer@pcworld.com.]
Luckily, there are plenty of third-party Start Menu programs. Here are two of the best–with very different approaches.
I haven't tested either of these with Windows 8.1, which isn't available in its final form as I write this. I figure that if these programs fail to work with the update, the problem will be fixed quickly.
Return of Windows 7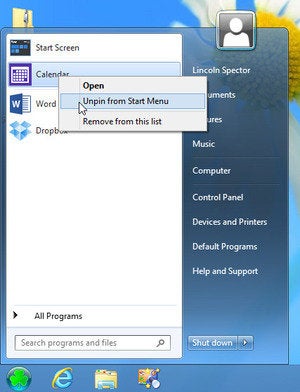 If you really miss the Windows 7 Start menu, StartIsBack should be your first choice. Aside from the shamrock icon in place of the traditional Start button, it looks almost identical to Microsoft's last official Start menu. And if you don't like the Shamrock, you can change it.
StartisBack behaves like the Windows 7 Start menu, too. Recent and pinned programs take their same place on the left panel, with recent file lists for each application. The Search field behaves as you'd expect.
And yes, you can launch Modern Interface programs from this Start menu. You'll find them in All Programs' App submenu.
StartIsBack offers extensive configuration options. Many of them–such as the choice to display Control Panel as a link, a menu, or not at all–will be familiar to Windows 7 veterans. But you can also control whether to boot Windows 8 to the Start screen or the desktop, and which key brings up which environment.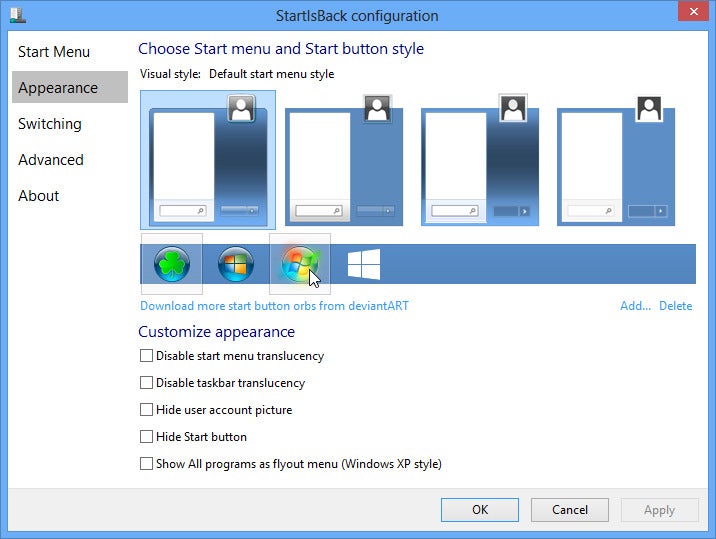 After a 30-day free trial, you can buy StartIsBack for a very reasonable $3.
A Start menu for Windows 8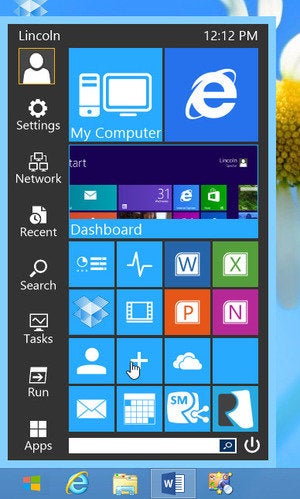 Start Menu Reviver isn't really a Windows 7 Start menu replacement. It's more like what Microsoft might have created if they had decided to make a new Start menu for Windows 8.
Like the Metro Start screen, it displays big, rectangular tiles. In other words, it's touch friendly.
By default, the two big tiles on the top are My Computer and Internet Explorer. You can change them. Another, even bigger tile brings you to the Start screen. Below that are 16 tiles which you can set to any installed program–desktop or Modern.
This is the Start menu I would use on a tablet. It does a better job of integrating the two environments than Microsoft ever even tried.
But that's not saying much.
My thanks to LiveBrianD for recommending StartIsBack in the original forum discussion.