At a Glance
Expert's Rating
Pros
Free
Interface makes it easy to use
Works automatically
Cons
Can't create playlists or scramble songs
Can't play video
Our Verdict
DropTunes lacks any real advanced features, but for basic music streaming from Dropbox, it works well.
Dropbox is a great place for storing your digital music collection, but its music playback features are limited, to say the least. Sure, you can use Dropbox to access your music stored on the service, but if you want to actually listen to these tunes, you'll need to download them to your device…which kind of defeats the purpose of having it stored in the cloud in the first place.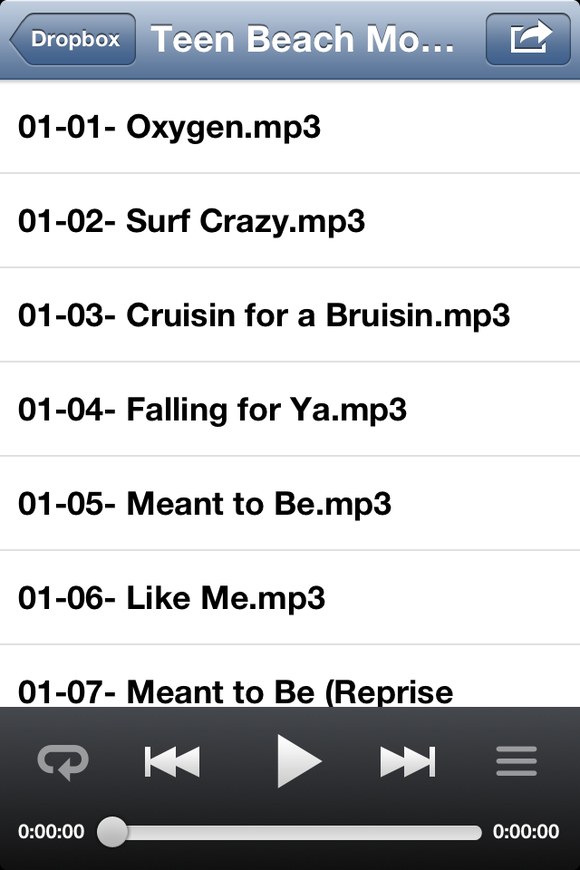 Enter DropTunes. This free Web app serves as a streaming music player for the audio files stored in your Dropbox account. (A $1 iOS app takes its features mobile, too, but there is no Android version at the moment) Simply point your browser to droptun.es, and give it permission to access your Dropbox account. It automatically finds any audio files stored there, and allows you to play them back without downloading them using its basic but effective audio player.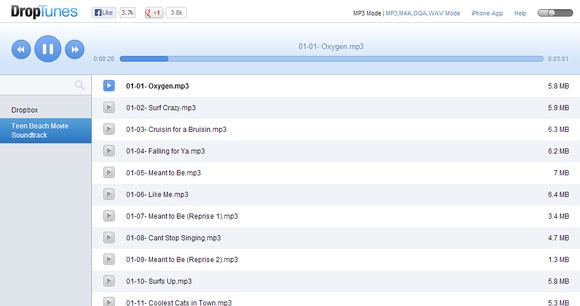 DropTunes displays your Dropbox folders in a column on the left side of the screen. Click the folders there, and any audio files they contain will appear in the main window at the center of the Web app. You can click on any of the tunes to begin playing them all in order. DropTunes lacks any real advanced features (such as the ability to create playlists, or scramble the order of the songs you're listening to) but for basic music streaming it works well.
Note: When you purchase something after clicking links in our articles, we may earn a small commission. Read our affiliate link policy for more details.
Liane Cassavoy is a veteran technology and business journalist. She contributes regularly to PCWorld and has written about business issues and products for Entrepreneur Magazine and other publications. She is the author of two business start-up guides published by Entrepreneur Press.