A few weeks ago, I was finalizing the details of an upcoming trip to New York. The last piece of the puzzle was where to stay, and I was negotiating with an Airbnb host to rent her studio apartment during my visit. The place had beautiful exposed brick, was in a cool neighborhood, and was being offered at a really good price—a total score.
But just before hitting Send on an online form containing my credit card info, I had a spooky thought: What if these people, instead of being reputable Airbnb hosts, are master swindlers masquerading as superfriendly "Alison" and "Ben?" What if the apartment isn't the Hell's Kitchen beauty I saw in the pictures, but some dump that looks like real hell?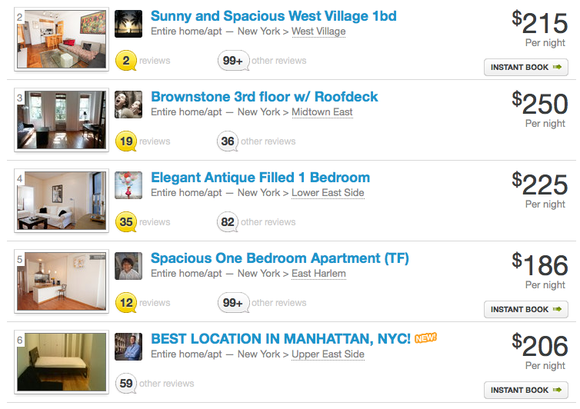 What's 'Catfishing'?
It's sensible to be cautious when communicating online with someone you don't know. Not everyone is out to get you, of course, but the Web is littered with catfish—trolls who, for various reasons, try to fool you into believing that they're someone else. Not to worry. Whether you're meeting up with an online flame, selling something on Craigslist, or finding a vacation rental, you can use a few simple Internet tools to confirm someone's online identity and avoid getting catfished.
Manipulating others online with a fake persona has been a common practice since the beginning of Internet time, and now we have a name for it, thanks to a documentary-turned-MTV reality show called Catfish: The TV Show. Catfishing—the art of baiting and duping people into believing you're someone else online—happened to the show's host, Nev Schulman. It happens to plenty of other unsuspecting people, too: The hosts work with fishing victims to find out the truth behind these personas.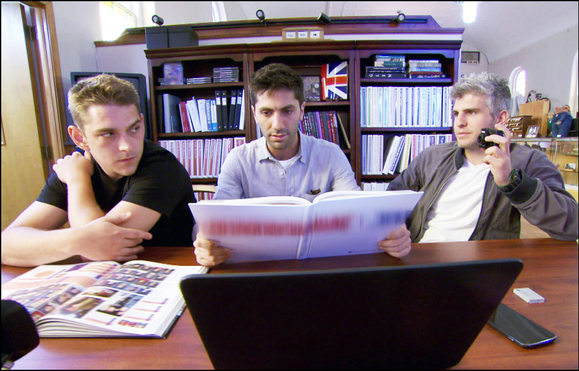 It makes compelling TV, but the techniques they use to expose the person behind the screen are fairly simple tricks that you can perform yourself—no camera crew required. (Hey, I even used them to make sure that Airbnb post was legit.)
Avoid the fishhook through search
It sounds glaringly obvious, but start with a Google search. If the person gives you a full name, simply punch it in and see where else the name appears.
Some services won't reveal a person's full name until the two parties are actively communicating with each other. For Airbnb, that occurs immediately after confirmation of a booking. But hosts and guests have valid reasons to want to learn more about each other first. Look for bits of information from your previous conversations that you can use to search to construct a more complete picture—details about the person's city, place of work, or alma mater, for example.
For my Airbnb snooping, I searched for the host's first name and her alleged neighborhood, which led me to a LinkedIn page where I found out where she worked (it was in the same neighborhood) and where she went to college. Those extra pieces of data opened up my search immensely.
Don't rule out nicknames, either. For example, if you meet someone named "Liz," try "Elizabeth," "Betsy," "Eliza," "Beth," or "Betty," coupled with a tidbit you already know.
Image searches
If you have someone's profile picture or another such photo, try using it to conduct a Google image search. Drag and drop the photo into the Google search bar, and see what pops up. Some catfish steal photos from other profiles and palm them off as their own; an image search will reveal other places on the Web where that photo has appeared. If it shows up as a profile picture on a few different Facebook pages, for example, or if the same photo appears in multiple apartment listings or ads, consider that a red flag.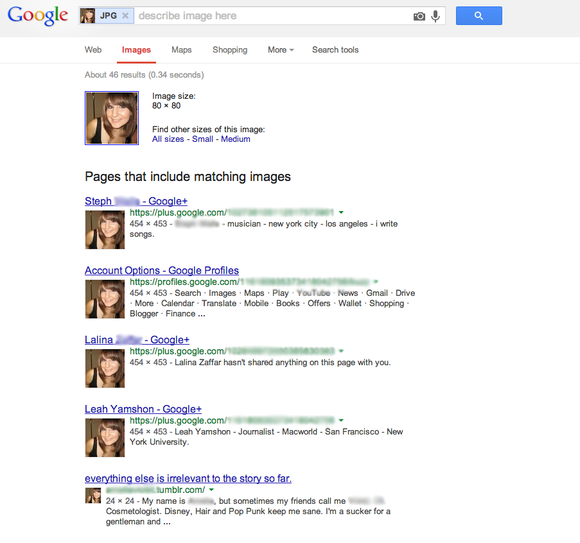 Social media stalking
If your Google search turns up some social media accounts owned by your person of interest, take a look at those accounts, and use common sense. A sparse profile with a quiet wall, a small number of friends, and no photos with other people—mostly selfies—might be an indication of a phony profile.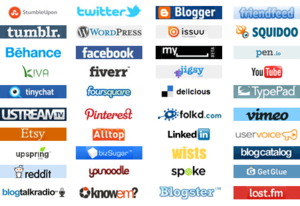 You should also cross-reference any communication handles—such as an email address or username—with other social media accounts, especially if you haven't found a full name yet. For example, a Google search of my personal Instagram handle also yields my Tumblr account, as I share the username between the two. KnowEm is an excellent place to investigate usernames: Type in a screen name, username, email address, or vanity URL, and KnowEm will tell you what services have accounts registered under that name.
Free public records
Before you invite a stranger to your home or workplace, check public records—many of them are free to access online. The Free Public Records Search Directory will point you in the right direction: It provides links to public institutions for you to start your search. Daters should consider looking into bankruptcy claims, and renters might want to scope out property info. For the big no-no's—criminal and sex offender records—check your state's government sites. If you're hiring a babysitter or selling something worth a lot of money on Craigslist, it may be worth coughing up the $8 to do a criminal records search on the person.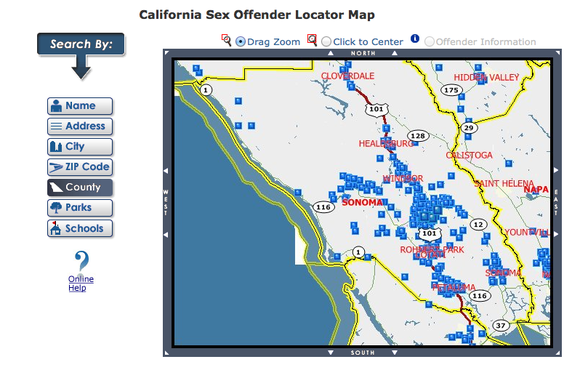 Also, don't rule out the good old-fashioned white pages and online directories. WhitePages, 123People, Pipl, and Spokeo are great research tools if you know the person's full name. These sites do everything from finding real-world addresses, email addresses, and phone numbers to searching criminal records. Spokeo's reverse email and phone search tools can dig up a person's age and current and past addresses.
If you find anything really sketchy, or if things don't quite add up, consider confronting the person with the information. How they respond to being put on the spot could be a telling sign.
Keep records of all of your communication
If you've done all of the above and are still ready to meet or conduct business with your new online friend, retain copies of all of your communications in case something goes sour. Keep email records, save voicemails (if any), and take screenshots of online profiles and private text messages. Some sharing sites offer restitution if something doesn't fails to work out the way it should: Airbnb guests can get a refund if a rental goes awry, and RelayRide's car owners are insured for up to $1 million in damages if they suffer the misfortune of renting their car to an off-roading speed freak or a thief.
Meeting up
When you're arranging a meet-and-greet, the old standby of "meet in a public place" may not be an option, especially if you're selling a large item, joining a car share, or participating in a home exchange. Always let a trusted friend or family member know where you are, and use a location app or service on your mobile phone so they can track your whereabouts if need be. Online daters should definitely stick with meeting in a public place. And have a familiar backup spot, too, in case your date tries to change the meet-up plan at the last minute.
Fifteen years ago, meeting a person on the Internet was considered weird, even dangerous—especially for young adults. Today, our most important technological relationship is with our smartphones, we turn to online resources for just about everything, and meeting people online is pretty much unavoidable. In my experience, people usually turn out to be who they say they are. But before you sacrifice your time and potentially your safety, it's wise to do a little vetting.