Samsung has unveiled an Android flip-phone with dual-touchscreens in China, which will likely be positioned as a premium device.
The phone, called the SCH-W789, is displayed on Samsung's mobile products website in China, and has two 3.3-inch touchscreens, with one placed on the exterior and the other inside the phone. It runs Android 4.1 and can hold two SIM cards, a feature popular among phones in the country.
Both touchscreens have a resolution of 320 by 480 pixels. The phone uses a 1.2GHz quad-core processor, and is powered by a 1,500 mAh battery. In addition, the device has a 5-megapixel camera and also a microSD slot for expandable memory, according to product specifications on the website.
Rumors of the flip-phone had previously referred to it as "Hennessy." In an email Thursday, Samsung declined to disclose its strategy for the product, but said the phone will be launched next week by mobile carrier China Telecom for 4999 yuan ($811). It is not clear whether the SCH-W789 will only be sold in China.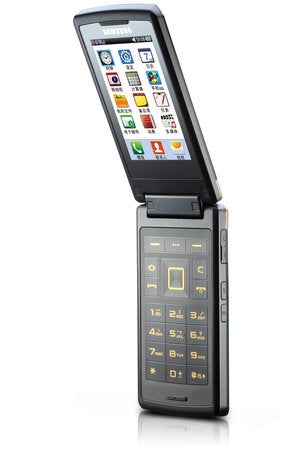 In China, Samsung reigns as the nation's largest smartphone vendor, surpassing rivals Apple and domestic vendors like Lenovo and Huawei. The company has been successful by offering a wide variety of handsets at both the high and low end, according to analysts.
It's not the first time the company has introduced a dual-screen flip-phone in the country. The SCH-W689 is a similar phone that comes with room for two SIM cards, but uses Samsung's own Bada mobile OS.
In 2010, the company also introduced another Android flip-phone in China called the W899. But the phone was specifically meant for high-end business executives willing to spend, said Jessica Kwee, an analyst with research firm Canalys. The W899 is currently sold for around 5800 yuan ($941).
Samsung's newest flip-phone, the SCH-W789, is likely a premium device with limited stock, and made for people who want to differentiate themselves from other smartphone users, said CK Lu, an analyst with research firm Gartner.
"You can get a better phone, with a bigger screen, at a cheaper price," he said. "It is very targeted for those people who miss the keyboard, and the clamshell design, and want something different."