Reader Thom wrote in with this question:
Is there a way to download the movies from Netflix permanently to my hard drive?

Sometimes the transmission suffers in my area and it would be advantageous to download them and then play them from my hard drive offline.
That's what I call a loaded question, Thom! But it's a good one, because I'm sure there are many people in your same boat: wanting to watch a Netflix movie, but unable to because of a slow or intermittent connection.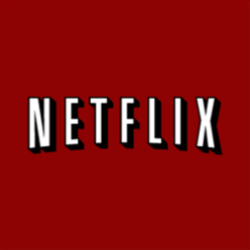 Unfortunately, Netflix does not allow for downloading in any way, shape, or form. I can understand why (there are copyrights to protect, after all), but it would be nice if the service offered users the option to download, say, one movie at a time for offline viewing.
Indeed, for anyone who's a frequent flyer, it would be great to be able to cache a movie in advance, as in-flight Wi-Fi doesn't allow for Netflix streaming. And surely Netflix's mobile apps could allow for a download-and-go option that would let users save a movie via Wi-Fi instead of eating into their data allowance while on the go.
No such luck. Ah, but where there's a will, there's a way. I've played with a few video-capture utilities that promise to work with "any" streaming souce, and while they don't usually name Netflix (or Amazon, HBO Go, or others) for fear of litigation, they do work. Audials Moviebox 10 is one of them.
However, most of them record the streaming content in real-time, so you have to wait for the entire movie to play before you've got your "download." And if you have an inconsistent connection, you'll have the same problems you do watching a live stream.
What's more, using such a utility definitely violates Netflix's terms of service. Whether or not the company can detect your usage of a recording tool, I don't know. But there's always the risk you might get found out and have your account terminated.
A better bet is to try something like manually lowering Netflix's streaming rate, which might help overcome the problems with your slow connection. And, failing that, consider downloading movies from services that allow it, like Amazon and iTunes. You may end up having to connect your PC to your TV if you want big-screen viewing, but sometimes you have to jump through a few hoops to get technology to work the way you need it to.
Contributing Editor Rick Broida writes about business and consumer technology. Ask for help with your PC hassles at hasslefree@pcworld.com. Sign up to have the Hassle-Free PC newsletter e-mailed to you each week.