At a Glance
Expert's Rating
Cons
Free demo is too limited to be of use
Can't change destination folder
Design is unattractive
Our Verdict
iPod Copy Master will help you copy music from your iOS device to your PC, but be prepared for an unattractive design and a higher price tag than that of its competitors.
Copying music from your iOS device to your PC is not as easy as it should be, thanks to the limitations of iTunes. Neither is it made much easier with iPod Copy Master, a $20 application that promises to streamline the task. Fortunately, its rivals do a better job.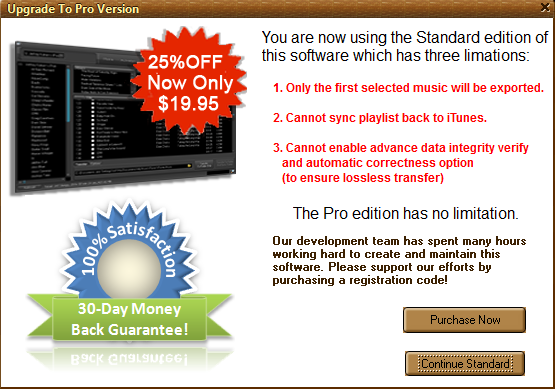 iPod Copy Master sounds promising, as it offers to transfer 1,000 songs from your iPod, iPhone, or iPad to your PC in less than 30 minutes, and touts its ability to copy playlists and ratings back to your PC, too. But you'll have to hand over $20 to access any of those features, as the free version is so limited as to be almost useless. It allows you to copy only one track from your iPod to your PC, and not just one track at a time—one track only.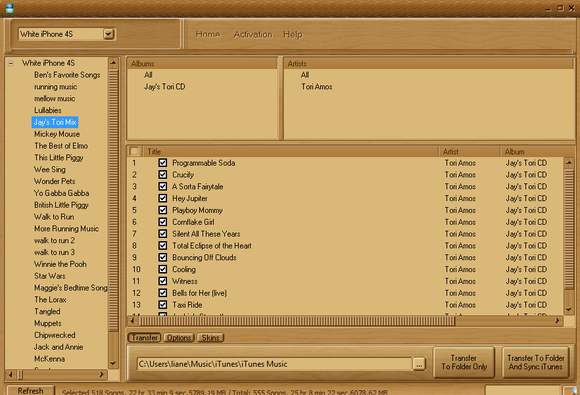 iPod Copy Master also sports a design that looks as though it's supposed to resemble wood, but comes no closer to real wood than those station wagons with faux-wood panels on the side that you used to see back in the 1980s. You can change the skin, but the only other option in the free version sports a black background with white text, which quickly irritated my eyes.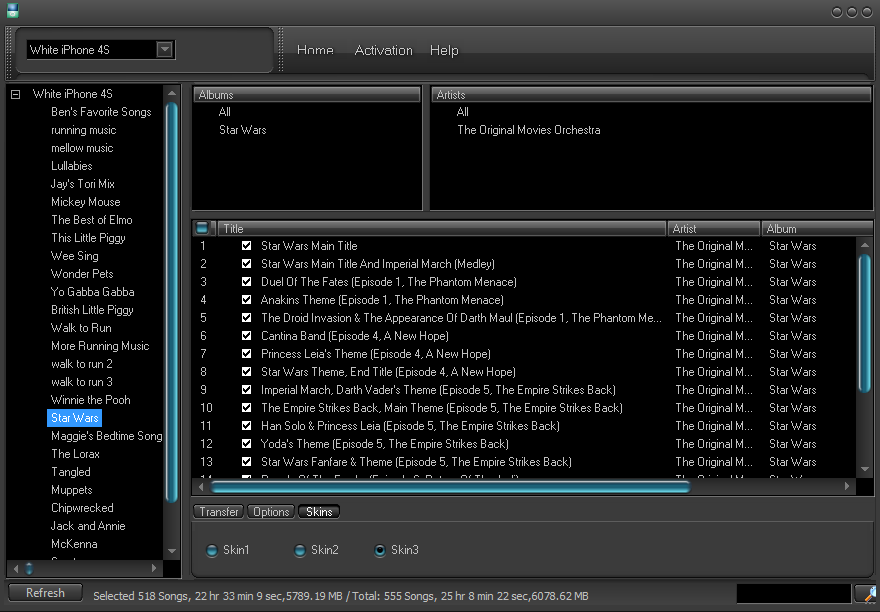 And, really, even a more appealing color scheme can't help iPod Copy Master. This application has the basics covered, as it easily detects an attached iOS device, and quickly pulls up its contents on your PC's screen. And I like that you can choose between transferring the music only to a folder on your desktop or doing that and syncing with iTunes. But that's about it.
I would be more willing to overlook iPod Copy Master's flaws if the free version offered more functionality. At $20, iPod Copy Master costs the same as CopyTrans, a more full-featured iOS management tool that allows you to copy files from your iPod to your PC. CopyTrans also offers a free version that lets you transfer 250 tracks at a time. And SynciOS offers files transfers and more iOS management tools for free…in an application that looks better than iPod Copy Master.