At a Glance
Expert's Rating
Pros
Secure storage
Security options
Easy to use
Cons
Can't change security level once set
Our Verdict
IDriveSync offers both storage and security in one, and it does so with an added level of security that its rivals don't offer.
Cloud storage and security are two concepts that many people think are exclusive. But that's not the case with IDriveSync, a cloud storage tool that puts the user in control of security.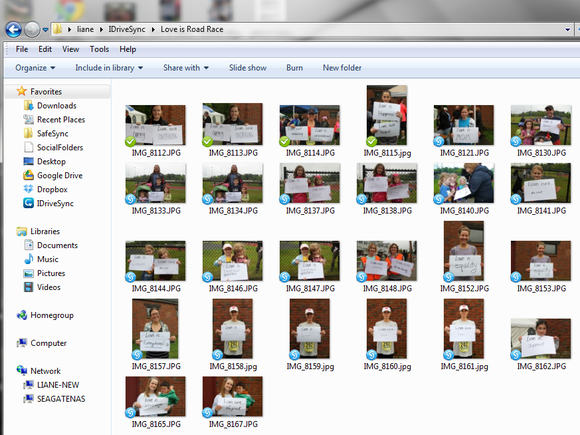 IDriveSync bills itself as a "sync and share solution,"and it's a good description. This software-and-service combo allows you to sync files across multiple devices, including Macs, PCs, Android, and iOS devices, and lets you share files with friends and colleagues. It also is accessible via the Web.
Once you install IDriveSync on your desktop, it adds an IDriveSync folder to your computer—and I like that it allows you to select the folder's location. You simply drag files to that folder in order to save them to your IDriveSync account, where they will be synced across all of the devices that you use to access the service. I also like it that IDriveSync saves the 30 most recent versions of each file, so you can go back and see what changes have been made.
IDriveSync has some handy features that anyone looking for a cloud storage service will appreciate. I like the different views that IDriveSync offers when you're browsing the content you've saved. You can browse by folder and file name, or you can use the Timeline view, which allows you to browse files chronologically, by the date they were updated. And with any photos that you've saved, you can choose to view them individually or using the Gallery view, which arranges them on a black background for a better look.
I also like the "Out of Box" feature, which allows you to save files to the cloud without first transferring them to your IDriveSync folder. This feature allows you to save files or folders directly to the cloud, where they will be stored until you need them—not synced across your multiple devices. This feature is handy for any data you don't need to access or update frequently.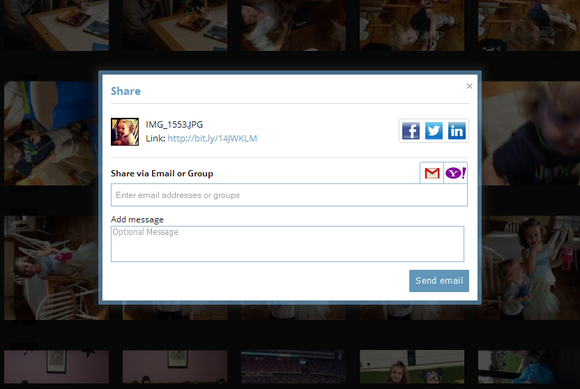 But where IDriveSync really distinguishes itself is on security. All of the data you store in your IDriveSync account is automatically encrypted, and you can select the level of encryption. By default, IDriveSync uses 256-bit AES encryption for storing and transferring data. If you want to go above and beyond, you can opt for private encryption, where you set the encryption key yourself. With this option, IDriveSync does not have access to the key, which offers an extra level of security—but it also means that if you forget your encryption key, your data is gone forever, as the company cannot help you recover it.
You select your encryption level when you set up your account, and you cannot change this option once it's selected, so it's best to choose carefully.
The security offered by IDriveSync will appeal to users who have concerns about services like Dropbox, which has suffered from well-publicized security pitfalls. And IDriveSync's offering is more complete than what you get from Boxcryptor. That service lets you add an encrypted folder to a cloud storage service you already use, like Dropbox or Google Drive, but it's not a storage service on its own, and it doesn't offer the private key-level encryption that IDriveSync does. IDriveSync offers both storage and security in one, and it does so with an added level of security that its rivals don't offer.