At a Glance
Expert's Rating
Pros
Nice interface
Easy to add music files
Cons
Many features only in paid versions
Our Verdict
Helium Music Manager is easy on the eyes, but many of its features are limited to the paid versions.
You don't have to be a hard-core audiophile to appreciate Helium Music Manager, but music fans with will get the most out of this application. This music organizer and player that helps you stay on top of extensive collections of files. It features an attractive design, but sometimes it's just a bit harder to use than it should be.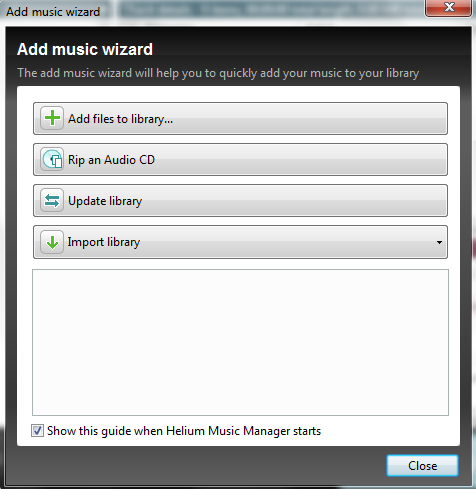 I like how easy Helium Music Manager makes getting started: Launch the application, and it displays a wizard that lets you select which files you'd like to add to its music library. The process is quick, though adding thousands of files obviously takes a bit of time.
Once your files are available through Helium, you can see its organizational features at work. Chief among them is Helium's tag editor, which lets you work with individual files or batches, to speed things along. Casual users may be overwhelmed with how many options there are for tagging audio files, but music aficionados will appreciate the choices.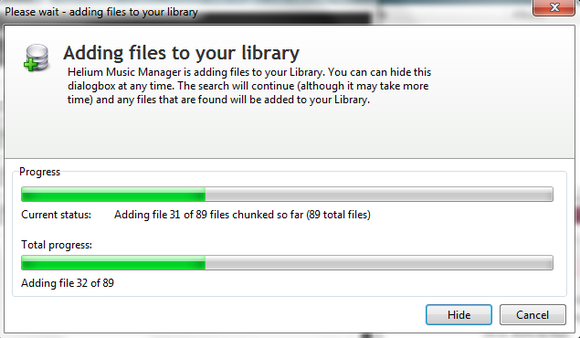 Unfortunately, many of Helium's other management features are not available in the free version. You have to upgrade to either the $29 Premium or $49 Network (up to 5 users) versions to take advantage of the features that allow you to analyze and repair MP3 and FLAC files, and locate and manage duplicate files. Rival MediaMonkey offers this kind of de-duping feature in its free version.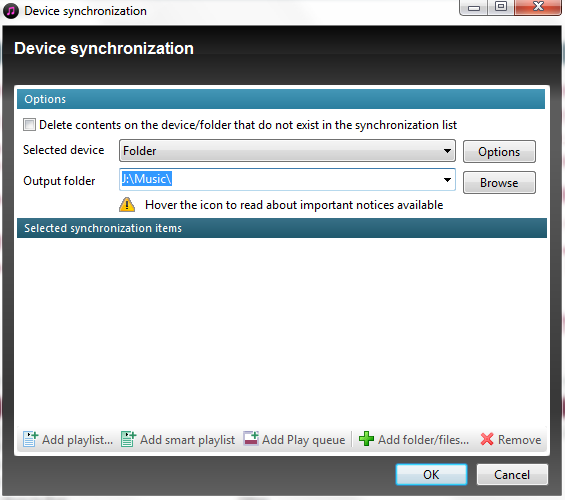 Helium proved more difficult to sync with mobile devices than MediaMonkey. That application synced easily with both an iPhone and an Android phone. Helium, meanwhile, made the process disappointingly cumbersome, requiring that I choose a folder on the phone into which I'd like to transfer the music—and it didn't let me specify exactly which music to tranfer. A more automated, streamlined syncing process would go a long way toward increasing Helium's appeal.
Helium Music Manager Premium does offer additional features that make it worth the upgrade for heavy users, including the Music Browser, which allows you to browse through your music collection in different ways. It displays lists of recently played files, top artists of the week, and tag clouds that let you see visual representations of artists and genres. It's a neat way to find new music that might otherwise be buried in your collection.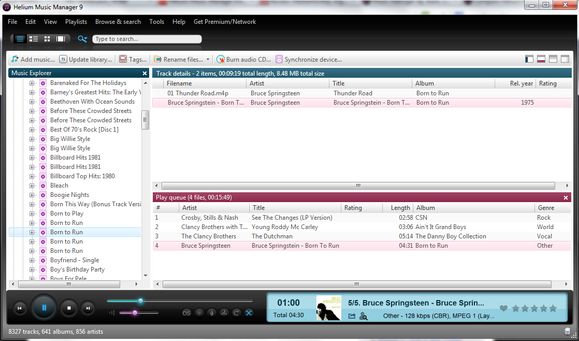 I like Helium Music Manager 9's design. Its slick black and fuschia look is appealing and modern. But I do wish the application itself were easier to use and that more of its features were available in the free version.