Facebook, Opera, Qualcomm, Samsung and others said Tuesday night that they're setting out on a quest to bring the Internet to remainder of the world that doesn't yet have access.
The ambitious goal has been laid out on Internet.org, the Web site Facebook and its chief executive, Mark Zuckerberg, formed with its partners to make the vision a reality. So far, however, the vision is just that: a set of ambitious goals with no real timeline to accomplishing it, and a basic roadmap for how to get there.
The partners include Facebook, Ericsson, MediaTek, Nokia, Opera, Qualcomm, Samsung, and other, future partners. The goal is to make Internet access more affordable, in part by reducing the cost of data access, while also encouraging businesses to adopt the Internet as well.
"Everything Facebook has done has been about giving all people around the world the power to connect," Zuckerberg said in a statement released Tuesday night. "There are huge barriers in developing countries to connecting and joining the knowledge economy. Internet.org brings together a global partnership that will work to overcome these challenges, including making internet access available to those who cannot currently afford it."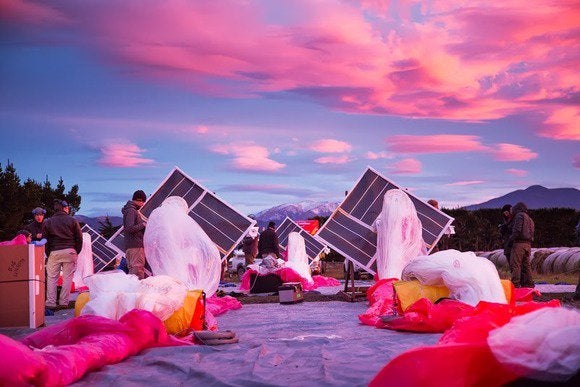 Internet opinion will likely be split on the the new initiative, with some lauding it for its goals. On one hand, connectivity has helped foster early attempts at democracy in the Middle East and China, allowing those like-minded individuals to collect online and work to enable change.
On the other, ambitious efforts to bring Internet access to underserved areas, through projects like Google's Project Loon, have been met with skepticism, if not scorn, by men like Bill Gates. Gates and his wife, Melinda, have dedicated enormous sums of money to improving living conditions in the Third World. Recently, Gates was quoted criticizing Project Loon: "When you're dying of malaria, I suppose you'll look up and see that balloon, and I'm not sure how it'll help you," Gates said, according to the interview.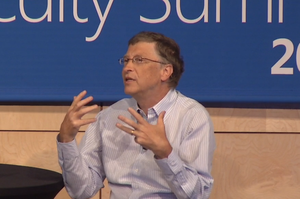 And, of course, connecting the rest of the world would imply that at least some of those connected would join Facebook. It's also easy to see how some of Internet.org's partners might be attracted to the notion; at present, for example, Samsung is the world's largest smartphone provider. MediaTek has been instrumental in developing inexpensive application processors. And Opera's Opera Mobile technology can compress Web pages, saving data.
The Internet.org backers intend to use the Open Compute Project as a guide. For its part, the OCP has been a disruptive partnership that basically works to take as much cost out of the server market as possible through collaboration and shared engineering. That's benefited companies like Facebook while also putting pressure on server makers to find other, differentiating technologies. The same pressure now could be applied to wireless carriers, as well as open-sourcing a low-cost, wireless handset for the Third World.
The nuts and bolts of enabling Internet access
On the Facebook Web site, an unsigned memo (presumably written by Zuckerberg himself) posited that connectivity was a human right, a common refrain among the Internet.org partners.
"Universal internet access will be the next great industrial revolution," Nokia chief executive Stephen Elop added, in a statement.
But how to do it? Zuckerberg suggested several methods: network extension technology, to bridge wireless networks with in-house wired networks, eliminating the need for more wireless infrastructure; edge caching, essentially placing the most frequently-accessed data on the edge of the network to be quickly and cheaply accessed; and to use "white space" spectrum to provide greater connectivity.
Facebook also hopes to cut data usage through such technologies as compression and by simply encouraging developing nations to share text, rather than photos. Facebook alreasy has a Facebook for Every Phone technology for feature phones, and the company said it hopes to cut down the bandwidth required by its Android app from its current size of 12 MB per day to about 1 MB per day,
Finally, Facebook hopes that it might be able to subsidzize the cost of some data in countries if users use it for Facebook, and maybe use Wi-Fi as a hedge against wireless costs.
Over time, the partners will work to bring the carriers into the fold, as well as NGOs and other policy makers. Zuckerberg has been instrumental in leading the fight for immigration reform, allowing more workers to come to the U.S. via an advocacy site called FWD.us.
It's likely, over time, that Internet.org may indeed effect change. Any gains it makes will most likely be incremental, however, in parts of the world often ignored by the West. But it's a noble goal, and one that makes business sense for those involved—as the Zuckerberg memo proves. Maybe all of the planet's ills can't be solved by giving the world a smartphone. But some of them? If Zuckerberg is willing to take money out of his pocket to do so, it's tough to say no.
Updated on August 22 with a video report from IDG News Service.