A new generation of Surface slates may be headed our way, if a new report by advertising firm AdDuplex is any indication, and Microsoft's self-made tablets may be bringing a friend along with them: A Windows RT device crafted by Nokia.
News of refreshed Surface tablets isn't exactly shocking, as Nvidia has confirmed that a next-gen Surface RT slate in the works and Microsoft has been steeply discounting the first generation Surface tablets in a bid to clear stock room shelves.
AdDuplex claims to "regularly see devices named Microsoft Corporation Surface 2 and Microsoft Corporation Surface with Windows 8.1 Pro" on its network, which provides advertising for 393 Windows Store apps. The first device looks to be a completely new model, AdDuplex claims, but the new Surface Pro device might be a first-gen Surface Pro running an RTM version of Windows 8.1.
That said, the firm claims prior preview versions of the Windows 8.1 update didn't change the reported name of the Pro, and a refreshed Surface Pro is almost a given. The original tablet suffered from poor battery life and a slightly chunky design, and those two problems could be significantly reduced if a Surface Pro with Intel's new power-sipping Haswell processors is released.
Nokia joins the party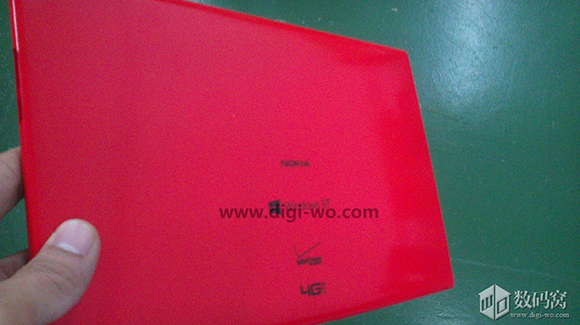 Repeated rumors have also had Nokia working on a Windows RT device, and AdDuplex claims that Nokia-made Windows 8/RT devices have been pinging its servers since last October.
The device was named RX-107. Then we've seen RX-108. And then RX-113, 114, 115, 116. Interestingly enough we haven't seen RX-109 through RX-112. So it's hard to say if all of these are just variations of one device progressing through development stages, or 2 device lines (107-108 and 113-116) or something else .
Monday morning, The Verge reported that Nokia's slate is dubbed "Sirius" and will resemble an oversized version of the company's popular Lumia line of Windows Phones. According to the site's sources, the Sirius tablet will be thinner and lighter than an iPad, with a 10.1-inch 1080p display, 2GB of RAM, and a cutting-edge Qualcomm Snapdragon 800 processor. Even better: Nokia is reportedly shooting for 10 hours of battery life.
If Nokia does release a Windows RT slate of its own, it'll have an uphill climb: Windows RT itself is tanking hard, and thus far, third-party Windows tablets—especially Windows RT tablets—are selling even worse than the Surface line.