If cash is tight, upgrading to a solid-state drive is easily one of the biggest PC bangs you can get for your bottom dollar. Seriously, these puppies are face-melting fast, and the cheapest SSD you can buy blows the spinning platters off the fastest traditional hard drives you can buy.
But what if that's still not fast enough? What if you've got a need—a need for truly blistering storage speed?
Intel just might have you covered, oh impatient one. At the company's annual Intel Developer Forum this September, Intel plans to demonstrate a way to overclock its self-branded SSDs, as part of a larger overclocking session that mostly looks devoted to Haswell and upcoming Ivy Bridge-E Extreme Edition processors.
While overclocking processors, graphics cards, and even RAM is all relatively commonplace, overclocking SSDs is virtually unheard of—but that doesn't mean it isn't theoretically possible. Solid-state drives rely on NAND flash memory, and like those other frequently tweaked PC components, NAND is regulated by clock speeds and other technical fineries, all of which are regulated by the firmware in your drive's SSD controller.
Myce.com claims to have found hints about SSD overclocking abilities while digging around in preliminary code for Intel's XTreme Tuning Utility, a tool used to overclock and monitor your system hardware. Myce's sleuthing revealed options to control both the clock speed and the NAND bus speed of SSDs. The site also discovered "limited," "typical," and "unrestrained" power-mode options.
The promises and perils of overclocking SSDs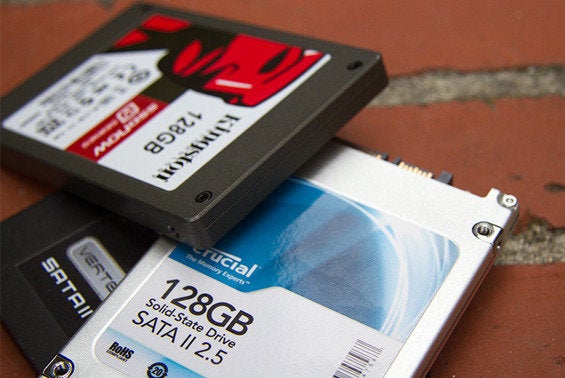 The scarcity of solid-state overclocking tools isn't necessarily a bad thing, though. Any time you overclock a component, you run the risk of stability issues—and an unstable storage drive is no storage drive at all. You also have to wonder how overclocking will affect the longevity of solid-state drives, especially as the industry adopts SSDs using NAND flash with triple-level cell technology, which (theoretically) sport shorter life spans than SSDs that use one or two cells.
In other words, drive reliability could be a big concern when overclocking SSDs.
Assuming the overclocking abilities come via the Xtreme Tuning Utility, Intel presumably won't let you push hard enough to fry your drive. Even still, there's probably no real reason to overclock SSDs—yet.
X-bit Labs, which first noticed the IDF session details, points out that the storage speed bottleneck in enthusiast PCs isn't so much the speed of the SSD itself as much as the 0.6 gigabyte per second (GBps) cap on the SATA 3.0 interface. Overclocking an SSD that already saturates the SATA interface is pretty much pointless.
When the upcoming SATA Express spec rolls out with 2GBps speeds, though, overclocking SSDs should be a much more practical performance option for PC enthusiasts with a need for ludicrous speed. Stay tuned for all the details out of IDF, which will be held September 10 – 12 at the Moscone Convention Center in San Francisco.