With classes back in session, hopefully you already have everything from your back-to-school list. Laptop? Check. Textbooks? Check. Schedule and Blue Books? Check and check. Though your laptop or PC is your school lifeline, it's not always convenient to bring it to class. For those days, consider bringing more than just a typical spiral-bound notebook and your favorite gel pen. These high-tech notebooks and gadgets—plus one piece of software—will help you stay on top of your study game this semester.
Evernote (free)
If you don't already have an Evernote account, get one. It's a helpful program for organizing notes and projects. The app works across lots of different devices: It's available for iOS and Android devices, as a Web app in your browser, or as a download for your PC or Mac. Create a separate Evernote notebook for each of your classes, and then store all of your notes there.
If you don't want to use your smartphone, tablet, or laptop in class for taking notes, just use a regular notebook, then take a picture of the page and upload it to your account later. These digital, interactive notebooks will make it a breeze to create study guides and outlines for larger projects.
Moleskine's Evernote Smart Notebook ($25-$30)
To really make the most of your Evernote account, try using Moleskine's Evernote Smart Notebook to take notes in class. This notebook has specially formatted paper with dotted lines, which ensure a clean image when you take a picture of the page and share it to your Evernote account. Your Smart Notebook comes with a three-month subscription to Evernote Premium. Evernote has both a basic (free) version and a premium (paid) version that has more features such as advanced searching through documents and the ability to share and collaborate on notes with other Premium users. However, you don't need Evernote Premium to use your Smart Notebook—your notes will be searchable in either account.
The notebook comes with Smart Stickers that make your notes even more searchable—use the stickers to tag notes with different categories. By default, the stickers have tags for Home, Action, Rejected, Approved, Travel, and Work; but you can change these tags and customize them with your own tags. Might I suggest tags for Final Exam, Term Paper, or Group Project?
When you're ready to save a note to your digital notebook, use the Evernote mobile app to capture a picture of the page. Its Page Camera feature will help you capture a clean image of the page, and it will interpret your Smart Stickers to properly tag and sort your note into the proper digital notebook. Once a note has been saved to Evernote, that handwritten note will be fully searchable, just like your typed notes.
Moleskine's Evernote Smart Notebooks are available in two sizes: Large (5 by 8.25, $30) or Pocket Size (3.5 by 5.5, $25); with either ruled or grid paper.
Livescribe Sky Wi-Fi Smartpen ($150-$220)
Spend one lecture with the Livescribe Sky Wi-Fi Smartpen, and it will be hard to go back to your regular old Bic. As you write, the Sky records audio and links it to the note you're jotting down in your Livescribe notebook. When reviewing notes later, tap any word to hear what your professor was saying at that moment. If you've left yourself a doodle, abbreviation, or mnemonic device, tapping that word will bring you right back to the lecture. The pen can hold up to 800 hours of recorded notes, depending on the version you pick.
The Sky's controls are actually on the pages of the notebook, so tap the right button to start or stop recording, adjust the volume, and more. Plus, the Sky is Wi-Fi enabled, so it automatically transfers your handwritten notes and audio recordings to your Evernote account. If you don't want to use Evernote, audio files can be transferred via Micro-USB.
The Livescribe Sky Wi-Fi Smartpen is available with storage capacities of 2GB ($150), 4GB ($200), or 8GB ($220).
Rite in the Rain waterproof notebook ($4 and up)
Waterproof paper so your notes don't bleed if they get wet! Genius. Rite in the Rain's line of waterproof notebooks are pretty low-tech, but super handy for science labs and outdoor classes. They contain special paper that's designed to shed water, moisture, dirt, grime, and tons of other liquids to leave your notes in tact. You can use any pen with these books, but a pencil or an all-weather pen works best. These notebooks come in all sizes and page styles, and are completely recyclable.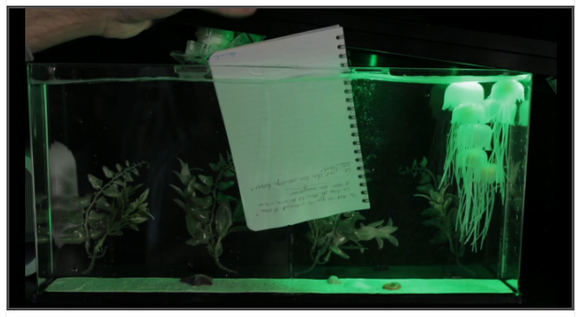 Tascam DR-40 digital recorder ($200)
During some classes you'll want to have your hands free, like during a lab demonstration or a field trip. So you'll need an audio recorder to take notes. If you're on a budget, a plethora of smartphone apps are available for audio recording; but consider investing in a high-quality stand-alone recorder. Tascam makes the Cadillac of recorders: The DR-40. It has internal microphones that you can adjust to capture the lecture perfectly in any room, and it records a backup track in case the primary track sounds distorted. You can later dump the sound files to your computer as either MP3 or WAV files.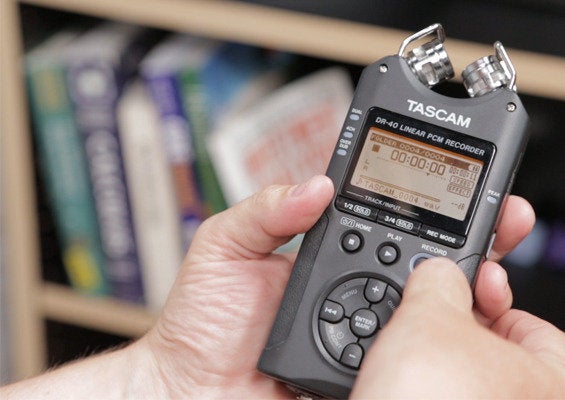 These five tools won't ensure that 4.0 grade point average you're working towards. But they'll definitely keep all of your notes organized, and well-organized notes are the secret weapon of every Dean's List student.