Smart businesspeople have long understood the value of competition as a motivator. Performance leaderboards hold a prominent place in sales offices, on factory floors, and in other business environments. Academic institutions use GPAs and class rankings to inspire a competitive edge. In a famous scene from David Mamet's Glengarry Glen Ross, the managers of a fictional real estate company spiced up their monthly sales contest with a tough-love pep talk from Alec Baldwin [NSFW].
Over the past decade or so, tech-savvy companies have begun exploring, adopting, and refining the principles of game mechanics in increasingly sophisticated ways to get better performance from their staffers and to encourage desired behavior from their customers. And although the term gamification has all the hallmarks of a shallow marketing buzzword, experts across the tech industry agree that there's no denying the data: When you make work more fun, you get more and better work. And when you reward customers for engaging in fun, easy activities, they engage more often and more deeply.
What is gamification?
Gamification is a long, awkward word, and some industry experts deride it as somewhat deceiving and inaccurate. But the concept it describes is simple—to make nongame activities more fun and engaging, you make them more like games. That idea can mean a lot of different things in practice, but here are a few of the most basic characteristics of gamification in action:
Simple, recognizable cues for next actions
Clear, instant feedback for actions taken
Easily identifiable markers for ranking and performance
Streamlined, accessible paths to further achievement
Think about any good video game. Take Angry Birds, for example. Within the game, you have a clear, overarching objective: Kill as many pigs as you can by flinging angry little birds at them with a slingshot. With every bird you fling, you get immediate feedback. You hear smashing upon impact, and grunting from the pigs. You see objects explode into bits. You hear the angry birds cheer. And you see points accrue for your various accomplishments. All these pieces of feedback work in concert to stimulate your subconscious into continuing play and striving to earn more points by constantly improving your talents for bird-flinging and pig-smashing.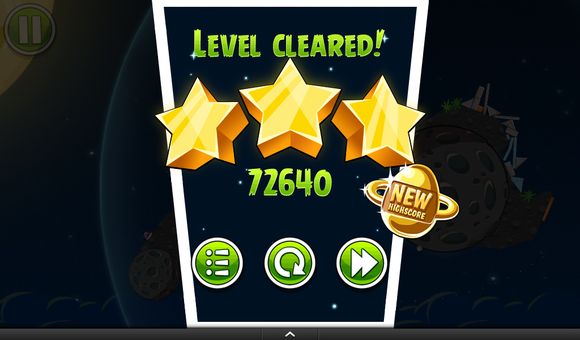 Now think about sales-management software. Your overarching goal is to generate as much revenue as you can. In pursuit of that goal, you do lots of little things: You call customers, hold internal meetings, watch training videos about the product line, and so on. In a gamified model, you'd get points for all those things. Just made a cold call? Regardless of the outcome, ding! You win points. Was that your hundredth cold call of the week? DING! You just earned yourself a badge, you cold-calling maniac, and everyone on your team knows it. Your boss knows it. Just closed your biggest sale ever? DING! DING! DING! You're a closer, and coffee is for closers. You can share that badge on Facebook so that all your friends know what a stupendous butt-kicker you are.
A well-structured recognition system such as this can create a Las Vegas-style atmosphere in a worker's limbic system, stimulating the amygdala and conditioning the brain to pursue ever-greater acts of sales accomplishment.
Businesses play along
Making business more gamelike has become an industry unto itself. Companies such as Badgeville and Bunchball offer a variety of products and services aimed at integrating recognition and achievement systems into websites for both internal and customer-facing gamification. Salesforce.com, meanwhile, has integrated gamified features into all of its products for sales management and customer service.
Education sites such as Khan Academy and Codecademy compel students to continue their learning by celebrating every element of a student's progress through a course, awarding badges for key achievements and encouraging students to share them on social networks. It's an approach that not only drives users to remain engaged but also promotes the site itself, as students share their accomplishments with their Facebook friends.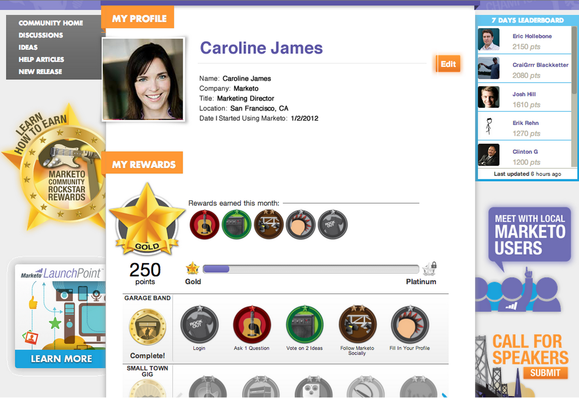 "There's no question that it works," says Michael Fauscette, who leads research firm IDC's Software Business Solutions Group. In his June 2013 study of gamification in the enterprise, Fauscette found overwhelming evidence that the practice drives engagement. In one representative example, Deloitte Learning Academy used gamification to boost participation in its professional development programs. By adding a series of fun "missions" to the program, in which participants accrued points and unlocked shareable achievements as they studied, Deloitte managed to get busy executives to spend a lot more time engaged in its programs.
"Return rates increased to >46% daily and >36% weekly," says Fauscette in a summary of his report. "Active users unlocked an average of 3 achievements and some of the top users exceeded 30 achievements."
Daniel Debow, senior vice president of Salesforce.com's Work.com group, which creates gamified elements for all of the company's products, was an accidental convert to gamification. As a cofounder of a company called Rypple (acquired by Salesforce in 2012), Debow sought to make an employee-review product that would make the performance-evaluation process less grueling for managers and more engaging for employees. That was in 2008, when gamification was young, and badges and achievements were only beginning to emerge in the world of Web apps. "We were just trying to make an app that people would actually use," says Debow. "And in my mind, what people call 'gamification' is just good application design."
Indeed, elements of gamification are now ubiquitous on the Web. Facebook's interface is full of gamified cues, from the number of replies and shares on a status update to the number of people on your Friends list, the whole site is brimming with achievements and points of a sort.
A winning gamification strategy
Realizing the benefits of gamification takes serious thought and planning, and you're unlikely to get much out of it just by littering your website with badges and achievements.
Debow warns against confusing gamification with "pointsification." "Be skeptical," he cautions. "You're not going to get people to do something they don't want to do by giving them points and badges." Rather, he says, "You have to think of gamification as a way of amplifying an existing signal. It doesn't make you do anything you weren't already doing or didn't want to do. It has to be a part of something that you already have an underlying, intrinsic interest in doing."
Debow's perspective is informed by important insights from the games industry itself, where skepticism about business gamification runs deep. Notable thinkers in the game-design business have long warned about gamification hype, pointing out that what makes games enjoyable and engaging is an emphasis on the intrinsic fun of the game experience and not some ulterior motive.
In his influential 2004 book A Theory of Fun for Game Design, game designer Ralph Koster observes that what's fun about gaming is its capacity for delivering intrinsically rewarding experiences. Beyond the points and badges, games are fun because they impart to the player a sense of competence, self-efficacy, and mastery.
This is a point Debow emphasizes strongly: "If you approach it with an emphasis on what's in it for you or your company, it won't work."
Michael Fauscette of IDC is equally cautious of the pitfalls. "If you just go into it and think, 'I have to have it because it's cool,' what's the point?" he says. "But if you go into it saying, 'I have a sales productivity issue, and I need to improve a specific behavior,' then you're in a place where you can make gamification work."
Companies interested in applying gamelike mechanics to their business environment would do well to focus on the following five principles.
1. Have a measurable goal: Focus on encouraging a specific behavior. If, for instance, you want to increase the number of product reviews on your website, reward users for writing product reviews by giving them points every time they do it.
2. Focus on things people already want to do: Your best starting point for gamification is to reward a behavior that's already happening.
3. Measure the change: Track the desired behavior before and after gamifying it, so that you'll know whether the gamification is working. Fauscette emphasizes the importance of data tracking in gamification strategies.
4. Reward incremental progress: A good gamelike experience measures and rewards small accomplishments in addition to big ones. When you reward people for making incremental progress toward larger goals, you encourage them to keep going.
5. Make it social: Whether within a closed environment such as a sales-team leaderboard or an open environment like Facebook, giving people the opportunity to share their accomplishments and badges adds meaning and significance to their achievements.
Ultimately, effective gamification takes real work. It's a custom solution, every time. You have to approach the process with an eye toward your company's identity, as well as its relationship with its employees and customers, and work to understand what motivates them.
Done badly, gamification can look silly and self-serving. But done well, it can make for more productive teams, and happier, more profit-friendly customers.
(Disclosure: PCWorld and IDC are both owned by International Data Group.)