Steven Sinofsky remains very active after his retirement from Microsoft, now signing on with Box as an adviser for its cloud storage and file-sharing service, its developer platform, and its mobile applications.
The news comes a week after Sinofsky announced that he had joined Andreessen Horowitz as a board partner, representing the high-profile venture capital firm on the board of companies it invests in.
Although Andreessen Horowitz is one of Box's investors, Sinofsky and Box struck their own deal separate from his work for the VC firm.
There's also a Facebook angle to the hookup. Box CEO Aaron Levie initially contacted Sinofsky about six months ago by sending him an unsolicited message via the social networking site.
"Not only did Steven not block me, he graciously responded. In fact, he even visited Box HQ to learn about what we are working on," Levie wrote in a blog post on Thursday.
What he can contribute
Box expects to benefit from Sinofsky's product development experience at Microsoft with products like Windows, SharePoint, SkyDrive, and Office, and from his vision for how computing needs to evolve, according to Levie.
In Box's view, the future of enterprise software will be mostly about mobile devices and cloud services, as elements like desktop computers and on-premises server software become less attractive to businesses of all sizes.
"Steven has spent much of his career thinking about technology transformations, navigating them, and—in many cases—helping to drive them," Levie said.
Box's product competes against Microsoft's SkyDrive cloud storage service and, in part, against Microsoft's SharePoint all-purpose collaboration server.
If Box follows up on indications Levie has given publicly in recent months regarding plans to deepen the product's collaboration capabilities, it will compete even more closely against Microsoft in the future.
However, Box wasn't one of the rivals that Microsoft listed on the retirement agreement it struck with Sinofsky, which bars him from accepting direct or indirect employment with Amazon, Apple, EMC, Facebook, Google, Oracle, or VMWare.
Microsoft said it has no comment regarding Sinofsky's contract with Box.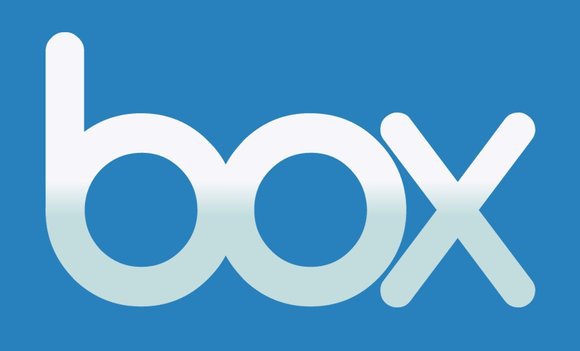 Box has raised more than $300 million in funding since its founding in 2005 from investors including Draper Fisher Jurvetson. Andreessen Horowitz became a backer in 2011. Levie has said an IPO could happen next year or in 2015.
Box's product is used in 180,000 businesses—including in 97 percent of companies on the Fortune 500 list—and by about 20 million people.
The privately held company, based in Los Altos, California, is on pace to more than double its revenue in its current fiscal year, after posting sales growth of more than 150 percent in the previous one, it has said.
Plans and acquisitions
The Box storage-and-file-share application can be accessed from computer browsers and mobile apps for all major platforms. It's aimed at businesses of all sizes, and Box plans to deepen and broaden its collaboration features.
"We have a very long road map around collaboration and [file] sharing and how people can work with their data and content," Levie told IDG News Service recently. "We're very early on that road map. What you see today is not how the product will look in six or 18 months."
In May, Box acquired an unreleased application called Folders, designed to give iPhone and iPad users a mobile front-end interface for Box as well as for competitors Google Drive and Dropbox.
Box plans to improve its iOS application with the Folders technology, which includes a PDF viewer, a music player, document, photo and video viewers, a photo and video recording tool, and the capability to create and edit notes.
Also in May, Box acquired Crocodoc, whose HTML5 technology it will use to improve the way documents stored on its service are rendered for viewing, replacing its existing document preview feature.
Sinofsky and Microsoft
Meanwhile, Sinofsky made an abrupt and unceremonious exit from Microsoft in November last year, a few weeks after Windows 8, his magnum opus, started shipping.
An upgrade of historical importance for Microsoft, Windows 8 is widely considered a flawed product that hasn't been able to accomplish its main goal: give Microsoft a major push in the tablet OS market against iOS and Android.
Critics have said that in trying to make an OS that works well on both desktops and tablets, Microsoft ended up with one that works well in neither.
Sinofsky and Microsoft said their decision to split was mutual and cordial, but industry observers point at the controversies over Windows 8—which began well before it shipped commercially—as a likely factor in his departure.
Primarily, Windows 8 has been blasted for its radically redesigned "Modern" interface, which is based on tile icons optimized for touch screens and meant to help the OS gain traction in the tablet market.
Version 8.1, a major revision of the OS, is due to ship in October and address the main points of contention. For instance, Windows 8.1 adds something similar to the Windows 7 Start button and it smooths out the bumpy interplay between the Modern interface and the more traditional desktop, included to run legacy Windows applications.
However, Microsoft is sticking with the foundation it laid with Windows 8, and isn't blowing up the project to head in a different direction, which some have suggested it should do, such as having an OS for tablets and a different one for desktops and laptops, as Apple does.
Sinofsky also oversaw the development of the Microsoft-branded Surface tablets, which have struggled to gain traction, in particular the model that runs Windows RT, the Windows 8 version for ARM-based devices.
Since leaving Microsoft, Sinofsky has kept busy. In addition to his work with Andreessen Horowitz and now with Box, Sinofsky is an Entrepreneur in Residence at the Harvard Business School.