Google delivered a nifty package on Thursday morning—packaged apps, that is. Only now, they're simply called Chrome Apps, and are available for download in the Chrome Web Store.
This new generation of Chrome Apps is as Web-centric as ever, but with some key improvements: They work offline. They store data locally. They interact more fully with your PC's hardware. They handle photos and videos with far greater aplomb. In short, they act a lot more like the full-fledged software we're used to enjoying on the Windows and Mac platforms.
Chrome Apps grow up
With the advent of Chrome Apps, things are coming together for the Chrome ecosystem. The Chrome browser enjoys a substantial market share, meaning there are a lot of potential converts to the Web-centric Chrome lifestyle. A recently released Chrome app launcher for Windows sweetens the deal for PC users.
While the Chrome Web Store currently has many good apps to recommend it, it also has enough dreck to make some prospective users hang back. In an interview with PCWorld, Google software engineer Eric Kay admitted, "we always knew we needed to bring richer apps to Chrome OS. We might have been a little more optimistic that we could have brought more of these things to the Web early on."
The new Chrome Apps aim to turn the tide. A sample list provided by Google gives you some idea of the breadth of product launching today: 3D games including multiplayer Rad Soldiers and mystery title Murder Files; productivity apps Workflowy for note-taking and Lucid Chart for diagramming; and entertainment including the Until.AM DJ app and Booktrack, which creates soundtracks for books.
Photo- and video-editing tools, a well-known weakness in the Chrome Web Store, get a boost as well. "We always had…gaps in apps that people were looking for," said Kay, "and certainly media, control of video, audio and photos…we weren't too strong with." Pixlr Touch Up for editing photos is on the list, and a video-editing app is reportedly coming soon. Stay tuned for an upcoming feature on the best of the new Chrome Apps.
How the Chromebook helped drive better apps
Thank the Chromebook, apparently, for many of these improvements—or perhaps for just helping Google focus on what Chrome was still missing. In addition to the app deficiencies, hardware compatibilities were another hassle. "People wanted to hook up their fitness watch to their Chromebook and they couldn't do that," said Google's Kay. Connecting to Bluetooth devices, for example, will be easier with the new Chrome Apps.
Corporate users were another major consideration. Google's Kay thinks that the ability to use packaged apps on any device with a browser fits right into the BYOD trend in the workplace. "These days the corporate world is really about mix-and-match devices," says Kay, "a lot of Macs, Windows, more Chromebooks. If you can say we can standardize on a set of apps and don't have to worry about the platform, I think that'll be a big deal for a number of enterprises. "
No software platform can grow without developers to feed it. According to Google's Kay, developers were getting as antsy as users were about the limitations of Chrome's earlier apps. "They [developers] wanted to have a richer desktop app, be able to run in the background or talk to some special hardware, things that were off-limits to them," said Kay.
Google's efforts to woo developers to the new app technology also involved a lot of education. Moving from a browser-like app to a native-like app pushed some developers into uncharted territory, recalls Kay. "Because we're giving access to more powerful and dangerous APIs, we put up more security barriers for developers. In some cases it meant to change some code they had written. Depending on the developer and the code, some of that rewriting was more extensive."
Developers get cross-platform portability
The payoff for developers is the ability to write one app for multiple platforms. When we looked at UberConference, an early packaged app, UberConference executive Brian Peterson told PCWorld that packaged apps save his company money and time. "If we were to do native apps for each platform, we'd have to hire or train new devs for each," Peterson said.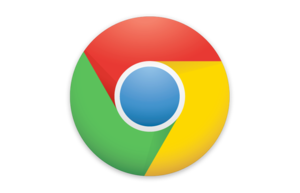 The new Chrome Apps offer significant benefits to both end users and developers. Could Chrome's recognition as a bona fide hardware and software platform be far behind? Brian Blau, an analyst for Gartner, thinks so. "If they can take Chrome and the related Chrome OS and make that a more formal tech platform, then they've helped people transfer from a traditional PC."
According to Al Hilwa, an analyst for IDC, the development of Chrome Apps was essential for Google to remain in the app game. "On it rests the future of Chrome OS and Google's interest to make the Web platform viable for the most complex and sophisticated apps."
Check it out for yourself at the Chrome Web Store. This early round of Chrome Apps is for Windows and Chrome users on Chrome 29. Mac users will be supported in the next version of the browser, Chrome 30.
Editor's note: IDG Consumer & SMB and research firm IDC share the same parent company, International Data Group.