At a Glance
Expert's Rating
Pros
Hugely useful for tracking submitted manuscripts
Our Verdict
Keeps track of article and story submissions with this useful freebie.
Even when the book is written and the edits are done, there's still work to do. Keeping track of submissions is a full time job in itself, as manuscripts tend to have a shelf life far longer than an author's memory. Sonar3 is a tiny, free utility that organizes and tracks multiple manuscript submissions.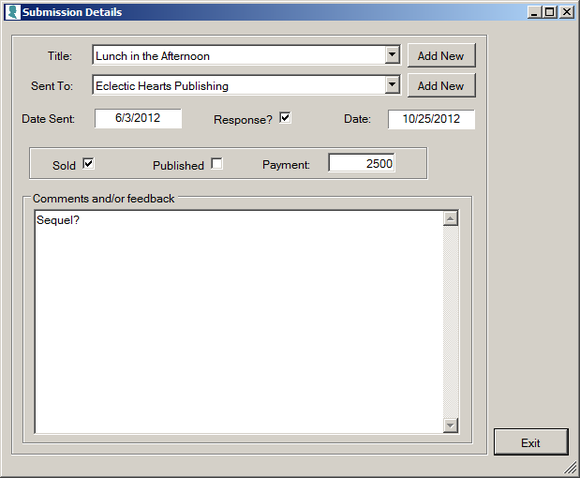 By Simon Haynes of Spacejock Software, the creator of yWriter, Sonar3 shares that program's laser-like focus and minimal overhead. The database tracks each work you enter by date and intended market—with provisions for notes, submission guidelines for each publication, a contact information database for editorial colleagues, and more.
It's astonishing what's packed into Sonar3's 600k installer. The Spacejock website, which is full of tips and advice for writers old and new, is worth bookmarking, too.