Intel on Wednesday ended weeks of speculation by launching "Bay Trail," the next-generation Atom Z3000 chip that pushes tablets towards PC-esque levels of performance.
A few years ago, Intel launched the Atom processor, designed for an emerging low-power world. But over time, Atom's performance has improved to the point that the most recent iteration, Bay Trail, has improved dramatically in PCWorld's hands-on tests.
On Wednesday, Intel touted Bay Trail, which looks like it will cut into Core-based PCs at the low end of the desktop and notebook, and the convertible tablets or "two-in-one" products that will use them. Intel also announced that OEMs would be including a Kinect-like sensor into future PCs, as previously reported, before touching on a wave of next-gen, Haswell-powered Chromebooks slated to land in the coming months.
Bay Trail fills the plate
Hermann Eul, vice president and general manager of the Mobile Communications Group, described how Intel is designing multiple components across the system. "[Mobility] connects us to our partners, to our friends, and to the cloud—even to our own bodies," Eul said.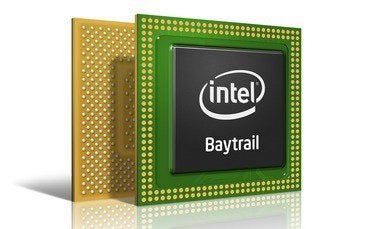 Intel described its "soup to nuts" approach to mobility: a CPU, an imaging processor, as well as graphics connected to it all. That device, in turn, will be connected via short-range and long-range WWAN technologies, with security layered on top. And on that, Intel can layer its own software, with dozens of investments that Intel has made in the embedded space.
"This, we call a platform: from A to Z," Eul said. "And it all starts with a great CPU."
That core is the "Silvermont," the design revision that forms the underlying technology of the Bay Trail and other chips within Intel. Silvermont is a 64-bit architecture, which Intel revealed a few months ago.
"Bay Trail is architected for the best mobile computing experience," Eul said. It provides leading battery life as well as ample performance on demand, he said, plus a next-generation imaging core.
Intel executives showed off a Bay Trail miniature tablet running and editing video and invited Jerry Shen, chief executive of Asus to introduce the T100, a Bay Trail notebook with over ten hours of battery life. "We are very excited about the Bay Trail quad-core promise," he said.
Dell was also invited on stage. Neil Hand, vice president of tablets, introduced an eight-inch Bay Trail tablet that will "innovate and drive new capabilities," he said. Dell will be branding the new family of tablets with the "Venue" brand, unveiling the entire range of products on Oct. 2 in New York City.
Eul also characterized Bay Trail as a "wonderful gaming platform," optimized for both Windows and Android. Intel also brought up Victoria Molina, a former executive for Ralph Lauren, Levi's, and the Gap, to show off a Bay Trail-powered virtual shopping experience, where a shopper "tried on clothes" with a model who had uploaded her measurements.
Merrifield represents the Silvermont architecture in the phone, with all the performance, battery life, and security components of the Bay Trail platform. Advanced LTE is coming in 2014. Airmont will follow with 14-nm technology for the phone, Eul said.
Yesterday, Ultrabooks. Today, two-in-ones
Kirk Skaugen, senior vice president and general manager of the PC Client Group, then turned to two-in-one devices. In 2011, Intel launched the Ultrabook. "Now we've stopped counting [OEM designs], and assumed that the entire world has gone thin," Skaugen said.
More than 40 percent of all Core notebooks have been designed with touch. Seventy percenty of today's Ultrabooks are touch-enabled, on the way to 100 percent touch later this year, creating a "bow wave" driving touch PCs, Skaugen said.
Skaugen described the two-in-one as the "best of a laptop and the best of a tablet," with a 10-inch screen size, a "full PC OS" like Windows 8, and an integrated keyboard design.
More than 80 percent of tablet users say they want to refresh their notebook, Skaugen said, and the company said it believes it can capture a portion of the tablet market. Over 60 two-in-one designs will be in the marketplace by year's end, he said.
A on-stage display showed off the Sony Duo 13-inch slider, the Dell XPS 11, and a Sony two-in-one. An application from CyberLink will be provided on Haswell machines by the end of the year to facilitate content creation, presumably video editing.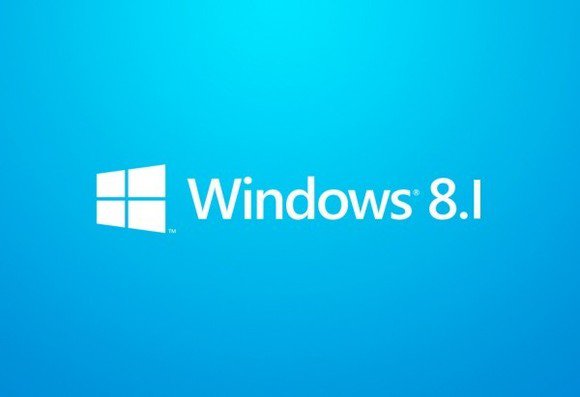 Intel also invited Microsoft on stage. Tami Reller, the executive vice president for Microsoft in charge of Windows, said that Microsoft were "fans of the category".
More than 2 million people have downloaded Windows 8.1, Reller said — including both the preview and the final version via MSDN and TechNet, a Microsoft spokeswoman added. Microsoft saw the highest number of Windows 8 activations in August, a new record. (Read PCWorld's review of Windows 8.1.) A Facebook app is coming, Reller reiterated, while Foursquare recently released its own Windows 8 app.
Here come the Chromebooks

Finally, Intel also said that a new, unannounced generation of Chromebooks would use the existing "Haswell" Core processor inside Chromebook and Chromeboxes from Acer, Asus, HP, Toshiba, and others. Toshiba and Asus are new to the Chrome family; Google says Asus will supply a Chromebox, rather than a standalone Chromebook.
"With today's announcement, now six of the top laptop manufacturers are offering Chromebooks," Google's announcement bragged.
This story was updated at 9:14 AM on Sept. 13 with a clarification on the number of copies of Windows 8.1 downloaded by users.