At a Glance
Expert's Rating
Pros
Suggests good changes for improving grammar and style
Cons
Cut-and-paste format is less convenient than an integrated tool
Our Verdict
This handy robotic editing tool finds mistakes and grades your writing.
A Web-based companion to Write or Die, EditMinion is similar to After the Deadline. This writer's companion doesn't track your work, though. Rather, it provides an editing box for you to cut and paste work for immediate analysis and grading.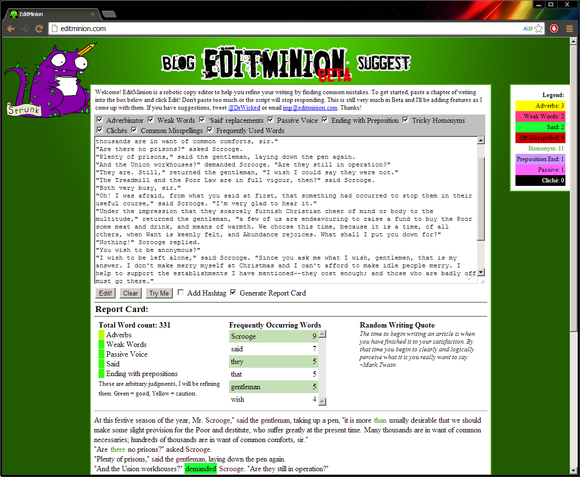 Adverbs, clichés, weak phrasing, repetitive usage and more are all laid bare for the author to see, making initial edit passes quick, if not painless.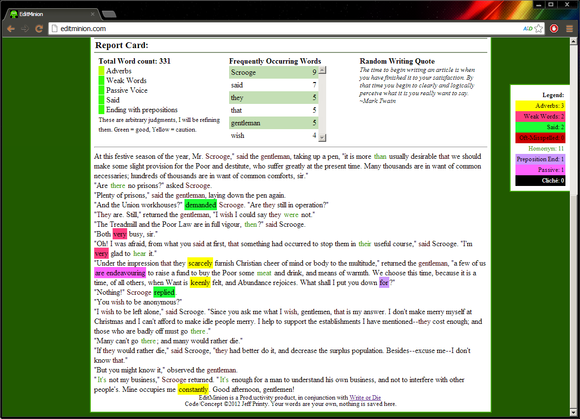 EditMinion is also free, so the only thing you have to lose is your dignity when a beloved scene fails to make the grade. At least there are no witnesses.
Note: The Download button takes you to the vendor's site, where you can use the latest version of this Web-based software.