Boosting its portfolio of enterprise content management tools, IBM has acquired Daeja Image Systems and its embeddable software for viewing many different types of documents and images.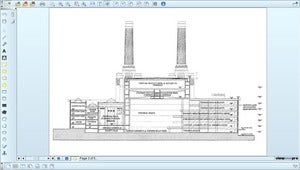 Daeja's flagship product, ViewONE Pro, can display documents in hundreds of formats, including TIF, BMP, JPG, GIF, PDF, Excel, and PNG, either natively or through add-on modules. ViewONE's caching capabilities can ensure exceptionally large files can be easily viewed.
The privately held Daeja was based in Milton Keynes, U.K. The company had attracted over 4,000 customers since it launched ViewONE in 1999.
Daeja's software can be useful if the user does not have the program that created the original document format. It is also handy for viewing very large documents, such as medical X-rays, CAD files or photos of automobile accidents used by insurance companies.
ViewONE Pro, which runs as a set of Java Applets, can be easily embedded in other software, such as Web content management systems, ECM systems and records management products. The software has often been used in conjunction with IBM FileNet, EMC Documentum, OpenText and OpenText Vignette and Oracle Stellent.
The company also offers applets for additional enterprise functionality, such as the ability to annotate a file, or to mask sensitive information, or to restrict who can see a particular file.
IBM will fold the software and support operations into its ECM unit. Terms of the acquisition were not disclosed.