The Surface 2 and Surface Pro 2 may have been the stars of the show at Microsoft's Monday event, but they almost got upstaged by the sheer flood of Surface accessories unveiled at the same time. From portable productivity to battery-boosting devices to a funky (but nifty) Touch Cover variant designed to help mix masters tweak their musical tracks, Microsoft managed to turn the Surface family from a pair of tablets into a full-fledged ecosystem on Monday.
Here's the rundown on the eight—yes, eight—new Surface accessories.
Power Cover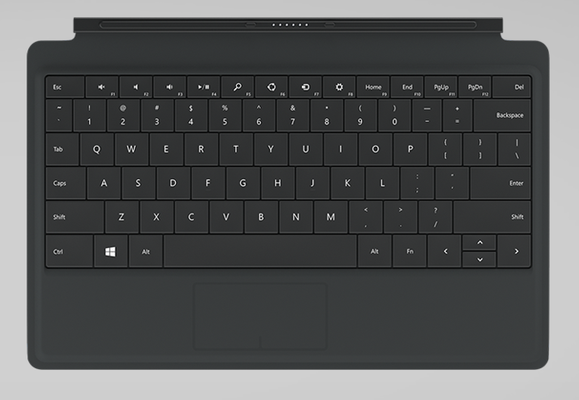 One glaring flaw stuck out like a sore thumb with the original Surface Pro: She needs more power, cap'n! Microsoft focused on battery life for the second generation of Surface tablets, but if you have an insatiable thirst for all-day endurance, you'll want to check out the new Surface Power Cover.
The Power Cover measures in slightly thicker than the Type Cover, but that bulk comes courtesy of a 30wh battery Microsoft shoved into the keyboard. Surface boss Panos Panay promises that the Surface Pro 2 will last up to more than 10 hours outfitted with the Power Cover—but keep in mind that the Surface Pro 2 itself lasts 75 percent longer than the original. The Power Cover is also compatible with the Surface Pro and the Surface 2 and costs $200.
Surface Pro Docking Station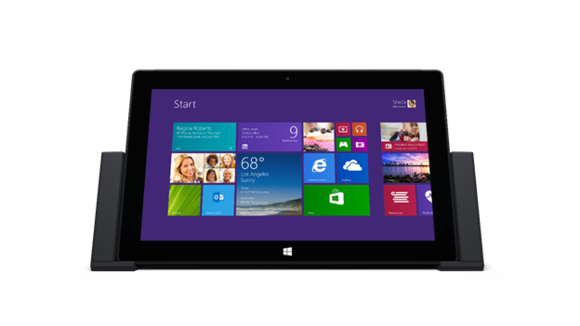 On Monday, the Surface Pro took one step closer to being a single device that could truly replace a tablet, laptop, and desktop. Both the Surface Pro and the Surface Pro 2 slip seamlessly into the newly announced docking station, which is outfitted with 3 USB 2.0 ports, a solitary USB 3.0 port, miniDisplayPort, Ethernet, and 3.5mm audio in/out. Of course, the station will charge your docked tablet, too. (Remember what I said about battery life?)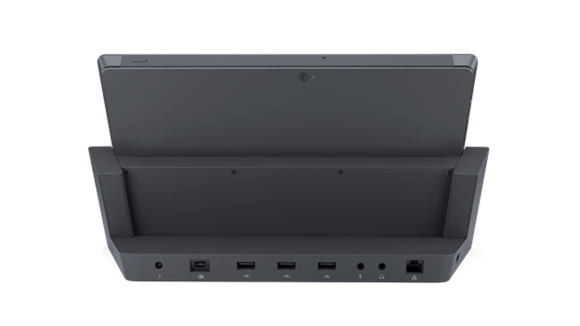 Remix Cover
Chalk this up in the weird, yet intriguing column: Microsoft announced a new "Remix Cover" (also pictured at the top of this article) chock full of touch controls designed to help budding audio engineers mix their musical tracks, rather than the usual QWERTY setup. When you connect the backlit Remix Cover to your Surface device, a Remix Project app automatically installs and lets you create tracks using "building blocks" such drum, bass, keyboard, vocals and more.
Loops, mutes, sliders: It's all on the Remix Cover. Unfortunately, the only way to obtain one seems to be by entering the Surface #RemixProject contest—there was no word of retail availability. Still, the Remix Cover seems like an interesting way to promote the idea that Touch Covers could be used for more than just typing.
Type Cover 2 and Touch Cover 2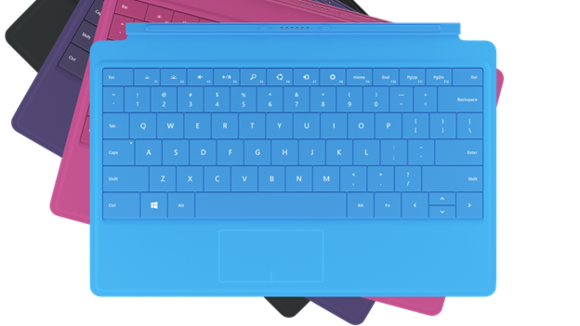 Panay showed off a new Type Cover at Monday's event, and the new design seems to be a big improvement over the original, somewhat clunky Type Cover. The Type Cover 2 has been trimmed down to about the thickness of the original Touch Cover, with about 1mm less key travel than the first Type Cover. And you'll have color options beyond black, black, or more black this time around, too: the Type Cover 2 will also be available in cyan, magenta, and purple.
The key travel-less Touch Cover 2, meanwhile, is also slimmer than its predecessor. More importantly, it's also more responsive. While the original Touch Cover packed 80 touch sensors, Panay says the follow-up includes a whopping 1092 sensors. (We still prefer the tactile feel of the Type Cover .)
But I've saved the best for last: Both the Type Cover 2 and Touch Cover 2 have backlit keyboards. Yesssssss.
Wireless adapter for Touch and Type Covers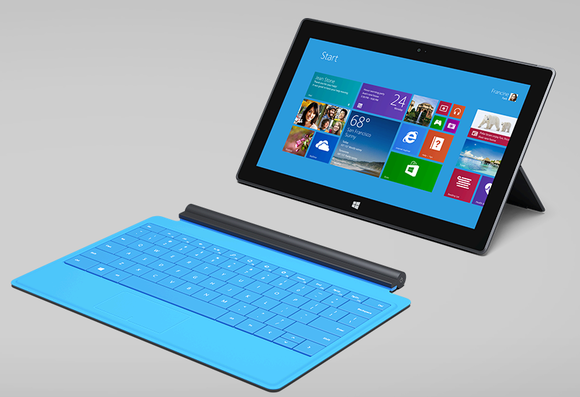 The Type and Touch Cover fun doesn't end there. Microsoft also announced a new $60 wireless adapter for the duo, which allows you to wirelessly connect your keyboard to your tablet via Bluetooth to allow you to type from anywhere in the room. That's a highly specialized need, but it could come in handy if you want to connect your Surface to a TV or monitor and still be able to type from, say, the couch or conference table.
Car charger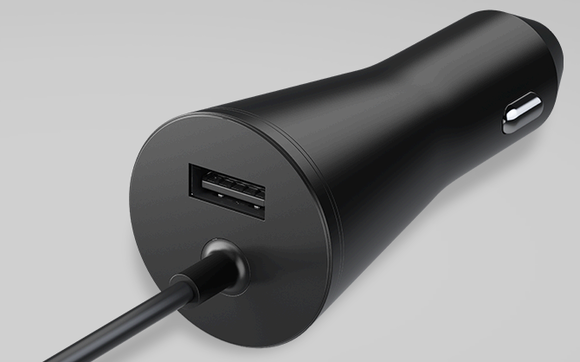 No, seriously—Microsoft is really, really focused on battery life. In fact, the company is rolling out a $50 charger to let you charge your Surface in your Suburban (or any other automobile). The charger comes equipped with a secondary USB port to let you charge other devices at the same time.
Arc Touch Mouse Surface Edition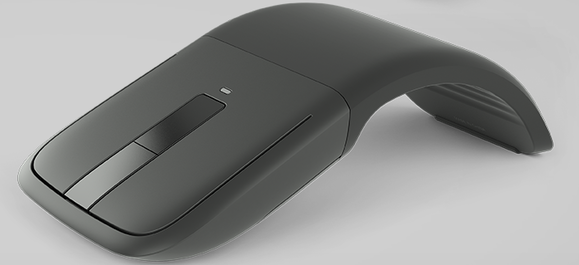 The $70 Arc Touch Mouse Surface Edition is basically Microsoft's finger-friendly Arc Touch Mouse, only Surfacefied. The look of the new mouse mirrors that of the tablet, and it connects via Bluetooth 3.0 to avoid hogging one of the Surface's precious few USB ports.
When can you get these?
Whew! That's a lot of accessories, and a big expansion to the Surface ecosystem. If any caught your eye, the Arc Touch Mouse, Type Cover 2 and Touch Cover 2 will be available for preorder on September 24, ahead of a general launch on October 22—the same as the Surface 2 and Surface Pro 2. The battery charger, Power Cover, and docking station won't be available until "early 2014."
Note: When you purchase something after clicking links in our articles, we may earn a small commission. Read our affiliate link policy for more details.