The information superhighway is not for everyone. Fifteen percent of adults still don't use the Internet, primarily because it's not relevant to them or it's too difficult to use, a recent Pew survey said.
Of American adults ages 18 and older who do not use the Internet, 34 percent said the Internet was not relevant to them, according to the results of a survey released Wednesday. By that they meant they're not interested, they don't want to use it, or they have no need for it.
Another 32 percent of non-users said it was too difficult or frustrating to go online. Fear of spam, spyware and hackers also kept people from logging on, according to the report.
The percentage of people who don't go online because it's too hard to use the Internet is a bit higher than in earlier surveys. In previous years, offline adults cited usability as a deterrent less than 20 percent of the time.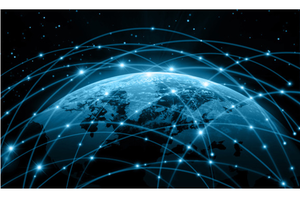 Irrelevance is a commonly cited reason why people abstain from the Internet, said Kathryn Zickuhr, a research associate at the Pew Research Center's Internet Project. But in recent years, what Pew has seen is that while fewer people have said they can't get access to the Internet, more have said that the Internet is too complicated, she said in an interview.
The short answer, she said, is that most offline adults don't have much experience with the Internet and need assistance when they try to use it. Among non-users, more than 40 percent said they have asked a friend or family member to help them look something up online, the survey said.
"We've found that most offline adults either don't see the Internet as relevant to them, or feel that it would be too difficult to start," Zickuhr said.
Another interesting finding is the number of people who have quit the Internet. Fourteen percent of offline adults said they once used the Internet but have since stopped for some reason. It's not clear why these people went off the grid, because Pew did not conduct any follow-up questionnaires, Zickuhr said.
The survey's findings were based on telephone interviews with more than 2,000 U.S. adults conducted earlier this year.
Besides apathy, other reasons people gave for not using the Internet included the expense of owning a computer or paying for the service, or being too old.
Three percent of non-users cited privacy, spyware and hacking concerns.
Overall, the percentage of people who do use the Internet has remained relatively steady over the past several years. The 85 percent of U.S. adults who use the Internet is up only moderately from 75 percent in 2008, Pew said. Ten years ago, just over 60 percent of adults were online, according to Pew.
Meanwhile, dial-up access is still being used, albeit only by 3 percent of connected adults, the survey said.