Microsoft is reportedly getting ready to combine its Windows and Windows Phone app stores into a single entity, potentially leading to more apps and fewer headaches for users of both platforms.
Terry Myerson, head of Microsoft's operating systems group, talked about this grand unification during a company meeting, according to The Verge. Paul Thurrott and ZDNet's Mary Jo Foley corroborated the story.
However, there seems to be some confusion as to when the stores will combine. Foley and The Verge's Tom Warren both claim that the unified store will launch in the spring, alongside Windows Phone 8.1 and an update for Windows 8.1. Thurrott says the unified store will happen "with the next release of Windows, or what we might call Windows 9."
In any case, Microsoft has not made a secret of its desire to combine the two app stores. As Foley notes, Myerson has talked about having a common set of developer tools across all Microsoft devices. "We should have one set of developer APIs on all of our devices. And all of the apps we bring to end users should be available on all of our devices," Myerson said during a financial analyst meeting last week.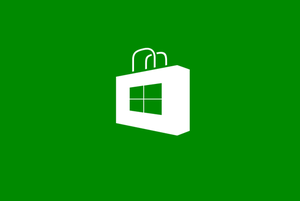 Having one storefront for smartphones and another for tablets and PCs has been a hindrance for Microsoft as it tries to stay competitive with iOS and Android. It's already hard enough for Microsoft to get app developers on board with either Windows or Windows Phone, and although the company offers some cross-platform development tools, the app environments are still separate. It's particularly an issue for Windows 8, as key apps that have long been available on Windows Phone—Yelp, Pandora and Spotify, to name a few—have not made their way to Microsoft's tablet-optimized app store.
The separate stores also create problems for users, especially with paid apps. Microsoft's Halo: Spartan Assault, for instance, is available on both Windows 8 and Windows Phone 8, and users' save progress transfers across platforms. But in order to play on both devices, you have to pay twice as much, because purchases don't carry over. (It's unclear whether this will change in the unified store, but we'd certainly hope so.)
There are still a lot of unanswered questions, such as how a cross-platform app would function, what the unified store will look like and what would happen to existing apps. Hopefully we won't have to wait until Windows 9 to find out.