Don't call it a Steam Machine! While Valve's itty-bitty, living room-focused computers have been hogging the spotlight over the past week, Nvidia's going big with its new 'Battlebox' initiative.
The graphics gurus have joined forces with a bevy of top-notch boutique builders to unleash a line of hulking, fire-breathing gaming PCs designed to play the latest and greatest shooters at whopping 4K resolutions without batting an eye.
Each entry in the Battlebox line rocks at least a pair of Nvidia's high-end GeForce Titan or GTX 780 video cards running in SLI, paired with overclocked Intel Core i5 or i7 processors, and abundant amounts of RAM. (Hey, it takes powerful hardware to push all the pixels processed at 4K resolutions.)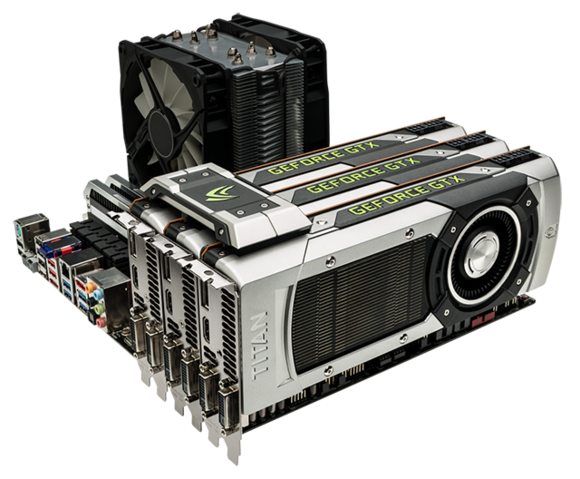 Nvidia claims that the heavy-duty Battleboxes manage to pump out an impressive 45 to 60 frames per second at 4K resolution with super-high detail settings and all of Nvidia's proprietary bells and whistles—such as PhysX and TXAA anti-aliasing—enabled. That's mighty impressive, and a clear dig at AMD's audacious, console- and PC-spanning Mantle technology.
Nvidia specifically calls the graphics capabilities of Battleboxes "console-destroying," though we've long known that top-end PC rigs would crush next-gen consoles—and they'd better, given the price of a Battlebox.
Simply put, glorious, compromise-free 4K gaming doesn't come cheap. The rigs offered by the boutique partners Nvidia highlighted—Digital Storm, Falcon Northwest, Maingear, and Origin—start at over $2,000, and the most ridiculously top-of-the-line machines—like a fully pimped-out Digital Storm Aventum II—can set you back more than $10,000.
And no, that doesn't include the cost of a 4K monitor itself. While the boutique builders will offer the 31.5-inch, 4K Asus PQ321Q display alongside Battleboxes, the monitor will cost you another $3,500. Alternatively, you could downsample the 4K video to work with your current 1080p, 1900-by-1200, or 2560-by-1440 monitor; it won't be quite the same as native 4K, but it'll still provide a big graphics boost, as evidenced by the screenshot below.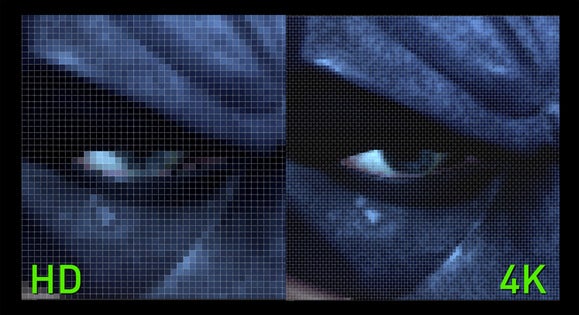 No matter how you pump out the visuals, there's no question that Nvidia's Battleboxes pack a nearly overwhelming amount of firepower. Sure, they'll cost you an arm, a leg, and your firstborn child, but this is just about as future-proof as a PC can be—and it's utterly wonderful to see companies basking in the raw, unadulterated potential of PC gaming.
If you're not one of the PC-playing one percent, PCWorld has a guide to building a killer gaming PC for under $1,000. It won't go toe-to-toe with a Battlebox, but it'll rock your socks on a 1080p display.