U.S. drug enforcement officials removed a long-standing thorn in their side Wednesday, as the FBI seized the notorious Silk Road trading site and filed charges against Ross William Ulbricht. The government claims Ulbricht has steered the site as the eloquent "Dread Pirate Roberts" since January 2011.
The Silk Road functioned as a sort of Ebay for drugs and other oft-illegal merchandise, serving as an anonymous marketplace connecting buyers with sellers, complete with an escrow system to reduce transactional risk.
Authorities have been trying to shut down the Silk Road for years, but, until now, it proved a frustratingly difficult gnat to swat. The site cloaked itself deep in the Darknet, the hidden, anonymous underbelly of the Web, and was only reachable when using the anonymizing Tor software and network. The site also relied on Bitcoins to allow buyers and sellers to swap cash without revealing their identity.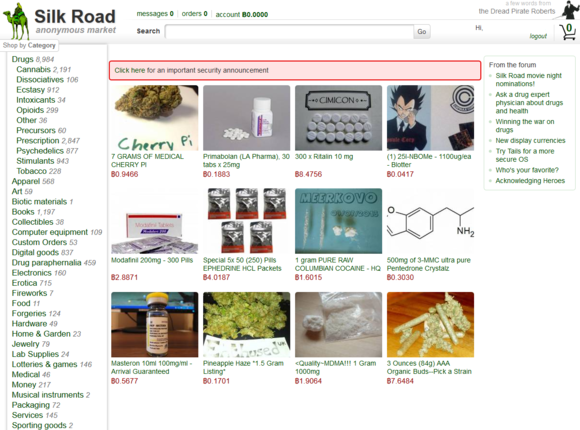 The Silk Road currently prompts you to log in with your user ID before tossing up the seizure notification.
Big Bitcoin haul
Security researcher Brian Krebs has posted a PDF of the charges against Ulbricht, which include narcotics trafficking conspiracy, computer hacking conspiracy, and money laundering conspiracy. Under the narcotics conspiracy charges, the FBI also claims that in May 2013, Ulbricht attempted to pay a Silk Road user to murder another member who was "threatening to release the identities of thousands of users of the site."
The Guardian reports that Ulbricht has been arrested in San Francisco. He allegedly had more than 26,000 Bitcoins in his virtual wallet—a stash worth more than $3.6 million.
And that's just the tip of the iceberg: The FBI claims that since its inception, the Silk Road had more than 9.5 million Bitcoins worth of sales revenue, totalling roughly $1.2 billion. Yes, that's "billion" with a "b," and all those sales allegedly generated 600,00 Bitcoins (totalling roughly $80 million) for Silk Road itself.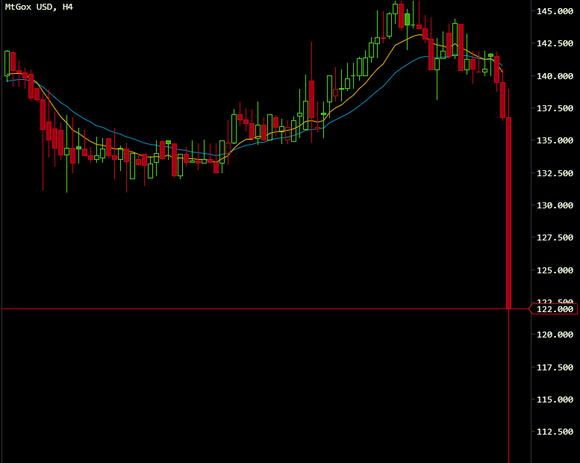 The market price of Bitcoins took a massive nosedive after the government announced the Silk Road takedown. In mere moments, the trading price of a Bitcoin dropped from an average selling price of around $140 earlier today all the way down to a low of roughly $110 after news broke, according to Clark Moody. Average selling prices have since been hovering around the $120 range.
A bumpy road for the Darknet
Would-be drug buyers are finding their online options rapidly evaporating. Late last month, Silk Road rival Atlantis abruptly shut its doors, allegedly spiriting with its users' Bitcoins.
Beyond drugs, the sanctity of Tor's "Onionland" Darknet itself has been under siege recently. In August, FBI agents seized the servers of Freedom Hosting, which housed many of the more popular "Hidden Services" websites that comprise Onionland. At the same time, many Tor websites were compromised by a Javascript vulnerability that sent the distinct MAC address of users' computers to a remote server allegedly belonging to federal authorities.
Update: Silk Road allegedly did 9.5 million Bitcoins worth of business. The original version erroneously said "9.5 billion." Also added information about the Bitcoin price drop.